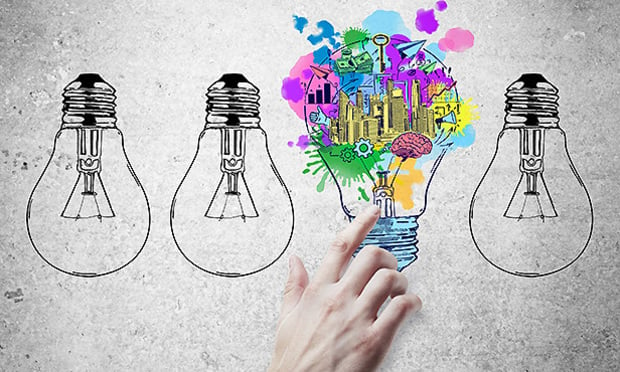 Rainey Shane is vice president and adaptive reuse director for JLL's project and development services group and leads a team of project management strategists on complex and challenging commercial real estate projects.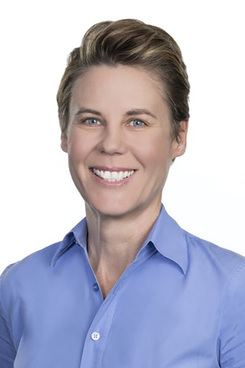 What has been your biggest challenge or obstacle as a women in your particular role? The biggest challenge I have faced in my commercial real estate role is unconscious bias. It permeates CRE in a way that I could not have predicted. I tend to take people at their word, and hearing that diversity is a priority and gender equality is a big focus from companies gave me confidence that I would be treated fairly. Unfortunately, words and actions don't always match and it's partly because of unconscious bias. What someone thinks they believe and what their unconscious belief system is actually based on are not aligned – and it's not just men.
Women that came up in the male-dominated CRE world of baby boomers have an unconscious bias that's almost palpable at times. This obstacle is what surprised me most and is tricky to navigate. There are differing levels of "overcoming" that have to happen. Unconscious bias presents as an obstacle to both project success, which is a bit easier to circumvent, and to career growth, which becomes more complicated.
For projects, there are times when my ideas and suggestions were dismissed, but when the exact same ideas and suggestions came from a male counterpart, they were lauded as viable solutions and chosen as the path forward. While it's always my goal to advance gender equality, that is a long-term proposition. Project success is a quicker turn and often I choose the quickest path to allow for project success in lieu of education and progression of the gender equality issue. I engage male partners and feed my recommendations through them in order to gain traction in positive project progress. It's not a long-term solution, but success for projects that are under my leadership advances my credibility and reputation. So, indirectly it does advance my career and recognition for women in CRE.
Commercial real estate has historically been a challenging industry for women. Where would you say commercial real estate needs to improve for women? Career growth is a longer play. It is definitely changing as more women hold positions of leadership. Some paths are less obstructed, and we must always take advantage of those. But again, it's not just men that have this unconscious bias. So, the highest impact improvement would be tackling unconscious bias if women are to realize equality in this industry.
How can women better position themselves for success? Women can take steps to better position themselves for success in a number of ways. "Leaning in," as proposed by Sheryl Sandberg, does have value. Projecting confidence, taking up space, applying for and accepting roles that you don't have 100% of the qualifications, and making yourself heard at the table are all strategies that can work for women.
I recommend a blended approach. Understanding the behaviors and inherent strengths that we have as women is also key. Emotional intelligence and empathy that allows us to understand other's perspectives and feelings, ability to commit and take ownership, a desire to continuously learn and seek input from others, the ability to build and maintain relationships and an inclination to connect with and nurture potential in others are all examples of strengths typically seen in women. Taking stock of inherent strengths and cultivating them will form the foundation of confidence. Coupled with adding behaviors and habits to round out the "drive" side of the equation has been a model that has worked for me and other successful women I have worked with throughout my career.
What is the best piece of advice you have received that has helped you succeed in your industry? And, do you have any advice specifically for the next generation? The best piece of advice I ever received came early in my career. I was in my mid to late 20s and a supervisor, frustrated with my constant complaining, told me quite bluntly to stop worrying about what everyone else was doing or getting and focus on myself. It was jolting. The abrasive way he said it was unexpected, but I needed to hear it. It landed. While I will always fight for gender equality –which inherently has a measure of comparison of myself to others – I make sure that I am the absolute best I can be as a foundation so when that comparison happens, I measure up.
Therefore, my advice for the next generation would be to become self-aware, determined and cultivate personal strengths, constantly evolve, and always show up 100%, provide more value than you receive, and demand equality at every turn.
Covid-19 is testing the mettle of every leader in the CRE community right now. What, in particular, can women bring to the table as the industry continues to grapple with this crisis? The global pandemic, and any crisis really, is an opportunity for women to use our strengths of empathy, flexibility, resilience, and ability to pivot to our advantage. Clients are struggling not only with business pain-points, but personal ones as well. This is all very emotional. Women are especially positioned to not only empathize with clients but to understand and get to the root of client issues which can lead to better problem-solving. Strengthening relationships can be the outcome. In this case, really leaning in, nurturing, understanding, and leading clients through these hardships is key.
Would you advise your daughter to begin a career in CRE? And what would you advise her to do to get a foothold in the industry? How does this advice differ from what you may have received when you were starting out? I would advise my daughter to begin a career in any field she felt passionate about – if CRE was her passion, that is the industry where she would have the most success. The CRE field is not unlike many other career paths where the progress of gender equality is slow. The younger generations are more diversity minded and don't have as many of the biases that the embedded generations do. I would tell her to be careful not to adopt those biases and consistently be vigilant in stepping outside the norm and not just doing things the way they have always been done. I developed that mindset later in my career, bucking the advice of "stay in your lane, do your job really well and you will get recognized and promoted accordingly." That's unfortunately not sage advice. I would advise her to make her own path, blaze her own trail. The world needs bold leaders.
I would tell her to never underestimate herself. I strived early in my career to be as close to perfect as I could be and not make mistakes. That's wrong. I would tell her to fail fast and fail often. Greatness isn't perfection out of the gate. It's educated hypotheses, multiple rounds of testing, iterating, and pivoting. Don't get locked into one way. I would tell her to always strive to reinvent herself when necessary.
---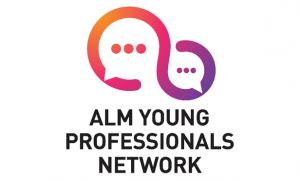 ALM Young Professionals Network is a LinkedIn group where young professionals can find inspiration and help in dealing with those challenges we all face in our careers. We are excited about this pivotal group. Click here to join.