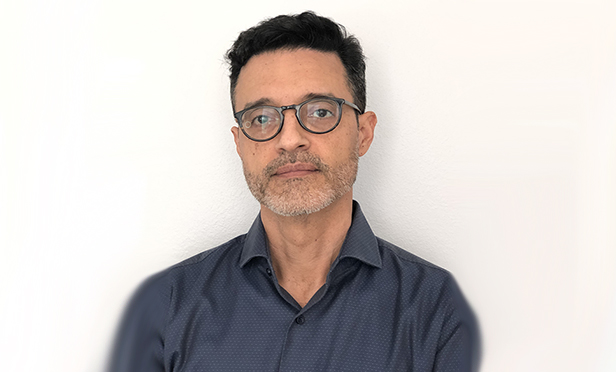 LOS ANGELES—Architects already faced a demanding set of conditions to meet the demands of tenants, market trends, development connectivity requirements and site limitations. Then the pandemic hit and precautions and prerequisites were thrown into this already complex stew. GlobeSt.com spoke with Roberto Jimenez, senior associate at Gensler, the global design and architecture firm, to discuss the mixed-use development Avion Burbank (CBRE is handling leasing on the project) and how it will deliver very favorable and flexible office space befitting the "Media Capital of the World," even though that world has changed.
"Our aim from Day 1 was to create a resilient project, one that meets market demands, is environmentally friendly and that can withstand pressures like COVID," said Jimenez. "[Co-owner and developer] Overton Moore Properties always had flexibility in mind with the post-suburban work hub that is Avion Burbank. COVID presented some challenges obviously, but in some ways it's almost as if we were ready for it."
The 60-acre mixed-use development in media-centric Burbank, CA, will include 142,000 feet of creative office space across nine buildings, as well as industrial, retail and hospitality offerings. All structures in the walkup, two-story office campus are designed to achieve the optimal flex balance of connectivity (media and tech world) and separation (ideal during the pandemic). The cold shell setup allows tenants to adapt interiors to their preferred comfort and required health and safety levels. The divisible office spaces, which will also be offered as condos, range in size and façade treatment; Gensler and OMP have even explored scenarios where one large tenant could occupy several buildings connected by bridges.
"In our experience with media and tech firms, flexibility has always been a key driver in the design and in the planning of their space," Jimenez said. "It's all about offering an amenity-rich, flexible environment, in both the interior and exterior of the development."
With comprehensive wi-fi access throughout, Avion Burbank's many amenities include two outdoor patios per building and other exterior meeting areas, outdoor fireplaces, sand volleyball courts, bike and walking paths, a dog park and eight acres of open space. Fresh air, natural light and increased freedom of movement are made possible with direct and multiple connections from the buildings to said amenities, as well as large, adjustable side and roof-level windows and garage doors.
COVID's impact on office work has led it to be more hybridized—52 percent of workers prefer that type of work model, according to a 2020 Gensler Workplace Survey—and the long commute and 25-story elevator ride has lost its appeal, if not practicability. It certainly wasn't synonymous with opening a window for some fresh air, having lunch on the campus green or hitting the bike trail.
"A campus like Avion Burbank offers a tenant the connections that fuel innovation through design," he said. "It also offers the tenant flexibility in how they set up their workspace to allow employees to feel safe, to have choices and to build community at work."
Planning and creating CRE spaces in this pandemic world can feel like a Jedi-level juggle of art and science. With Avion Burbank as a shining new example, Gensler and OMP are ahead of the whole new ballgame.