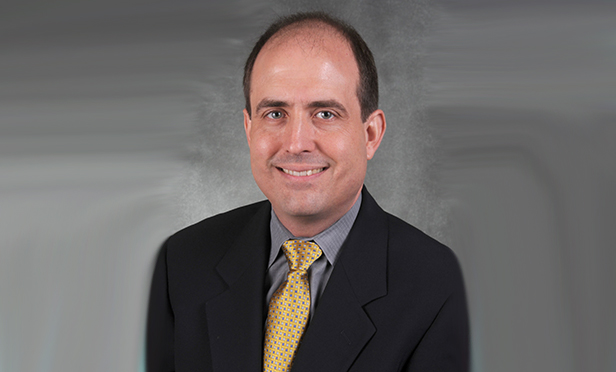 ATLANTA —The pandemic showed commercial real estate professionals how vital a role technology can play. As tech becomes more commonplace, it too is growing to the dynamic needs of CRE. GlobeSt.com reached out to Tony Clark, SVP of technology and innovation at Colliers International, to discuss how CRE has found ways to use technological innovation to not only persevere through a pandemic but also pursue new horizons of performance.
"Efficient use of space and reliability are two areas that are definitely influencing technology," Clark said. "Another key theme I'm seeing is an increased focus on ease-of-use tools. CRE as a business has found ways to continue to function and support employees and customers through remote-work utilities."
Yes, the first goal after the COVID-19 shock wore off was to get back up to speed to support contractual obligations, which meant adapting processes around accounting, valuations, service management and remote service provisioning. Access control for lockouts and the dashboarding of live building information became more critical, whether tenants were working from home, employing a hybrid shift schedule, holding limited meetings on site or needing WFH backup.
Increased efficiency and reliability are always key goals in the built space, but especially as CRE operations adjust to pandemic realities and doing more with less. Machine learning elevates building performance by analyzing wear items and monitoring performance variables like vibration to detect and determine when maintenance is necessary. This innovative capability to track occupant use patterns increases efficiency and increasingly will integrate with building infrastructure such as the variable frequency drives that ensure smooth startup of motors like those found in HVAC systems.
"We are living in an increasingly digital and physical world where tools to digitally mirror physical assets or that provide visualization of relevant data are rapidly becoming mainstream," Clark said. "ESG technology (environmental, social and governance) can ensure energy and cost efficiency for reduced occupancy of spaces. Another interesting trend is energy smoothing, the process of storing electricity on site at times when it is cheapest and releasing it during peak hours, much like Con Edison does with its local generators program."
In many ways, the past pandemic year didn't so much cause versus accelerated trends toward increased automated and virtual value. Brokers can create even higher-quality 3D property walkthroughs, including 4K resolution photos, detailed floor plans and videos for clients, and furnish interactive maps for on-demand info about listings. Though the IT iterations come and go, the tools elevating convenience and connectivity are here to stay — on the up and up.
"Expect more video and instant collaboration products," Clark added. "Anything that can be digitalized will be, especially with innovations like Wi-Fi 6 and 5G that deliver real-time speeds."