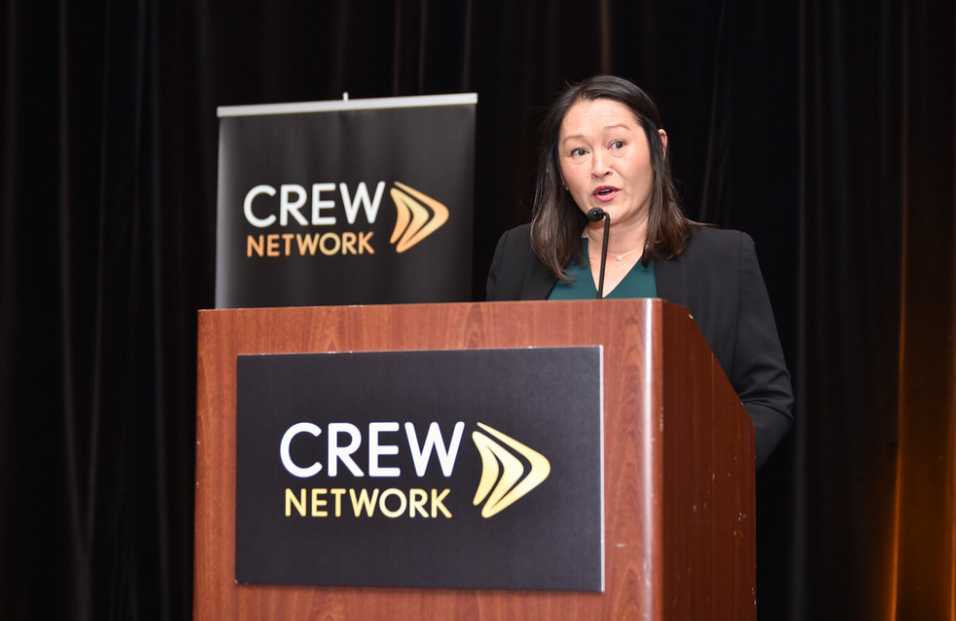 Preparing an office for the return of employees in the age of COVID isn't a simple endeavor.
"It takes planning," says Tiffany English, CREW Network (Commercial Real Estate Women) president and a principal at architectural firm Ware Malcomb. "People need to make sure that they're doing their research and understanding what the CDC [Centers for Disease Control and Prevention] guidelines provide and how that applies to an office environment."
There are basic steps to create a safer environment. English thinks six-foot distancing and one-way traffic signs help make people feel safer. Technology is also essential as companies rely on apps to ensure that guests are checking in and maintaining distancing within a space.
Once the world returns to normal, English sees signage and tracking apps eventually going away. But the pandemic will create some long-term shifts in how frequently people are going into the office. In the future, flexibility and mobility will be at a premium. Still, she thinks there will always be a need for the office.
"I believe people still want to be around each other as much as they enjoy the flexibility and ability to work from home whenever they want," English says. "There is still that human desire to connect, whether you want to be in the office once a week, once a month or once a quarter."
English says companies will adopt hubs and flex workspaces for collaboration, meeting and socializing. But large urban offices won't disappear.
"There are going to be some permanent changes that come out of this, whether it's more desk sharing, office sharing or changing the office to be more of a hybrid environment," English says. "That will not just happen at workstations, but also with open areas for people to work in temporarily when they're in the office."
These open areas will also provide places for people to meet when they're in the office.
As the post-pandemic office situation develops, English thinks the number of square feet per person will expand, reversing a recent trend. So, even if a tenant reduces the number of people in an office, English doesn't think there will be a significant reduction in office space.
"Unless they create some additional hub spaces, they're still probably going to require the same amount of square footage," English says.
As organizations navigate this new dynamic, CREW can provide the networking and resources to guide them. English says the pandemic strengthened connections among the organization's 12,000 members globally.
In fact, English saw a lot of members become more engaged in the virtual environment. "Everybody's personal and professional lives were disrupted," she says. "We all had to learn to pivot."
As the industry emerges from the pandemic and the office environment develops, there is little doubt that networks like CREW will become more critical than ever.
"I think we're all looking forward to a recovery in this next year," English says. "Being able to leverage our business network, find success and invest in ourselves is going to be important."