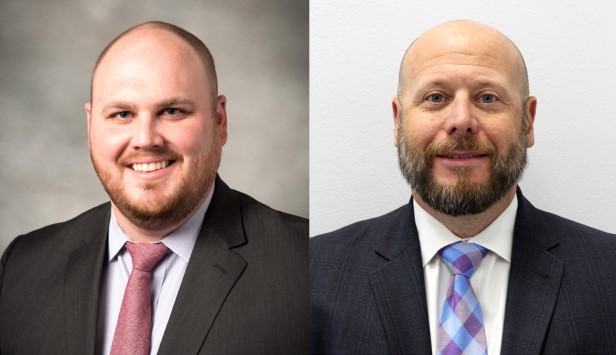 CHICAGO — The office market weathered a pandemic-fueled revolution last year, but both owners and tenants responded with impressive adaptability and endurance. Those things bode quite well for the sector's recovery, according to Tony Russo and Ryan Freed, respectively SVP and VP at Lee & Associates of Illinois. The two discussed the office market outlook to start the second quarter of 2021.
"A major positive was how quickly many companies were able to react to the pandemic and get people to work from home to keep productivity going," Russo said. "I think that was fantastic on most fronts. We'll see more and more companies bringing employees back into the office mid- to late second quarter and definitely by third quarter."
Unlike the last downturn, many office owners and landlords were able to withstand late payments and rent relief provisions in 2020, Freed noted. That was despite the additional expenses required to retrofit properties with anti-viral tools and technology.
"Owners were not only having to provide additional relief on multiple fronts, they were also getting hit with higher taxes in some places, but they still were able to hold onto their buildings," Freed said. "It was good to see the landlords stay strong and still provide all those anti-COVID protective measures at the same time."
The two note that disruption also opens up new opportunities. Tenants right-sizing their spaces for the long-term means a big chance for owners and investors to bring office product up to date and add the fresh amenities that occupants desire. And low interest rates incentivize the trading and upgrading of office assets.
"These landlords and investors will have to figure out how to make everyone feel comfortable when they do come back into the workplace," Russo said. "In addition to hybrid work models, more tenants are leaning towards more of the private office setup versus the open concept and hot-desking that we've seen in recent years."
Freed reports that, contrary to expectations, there has been a decent amount of growth activity from tenants, including two recent Lee & Associates transactions averaging 58 percent office space expansion. Tenants can take advantage of additional rent abatement, space buyouts or perks like furniture allowances that help them transform their spaces with more of a live-work, home-luxury feel.
"We're going to see some buildings renovated to create more amenities out in the suburbs to capture the millennial migration there as we follow that workforce out like we did years ago into the cities," Russo said. "We've seen a big, big push toward suburban single-story office buildings. People feel more comfortable going to and working in those types of properties. Now landlords are having to put in some pretty high-quality finishes to incentivize the move there from Class A locations."