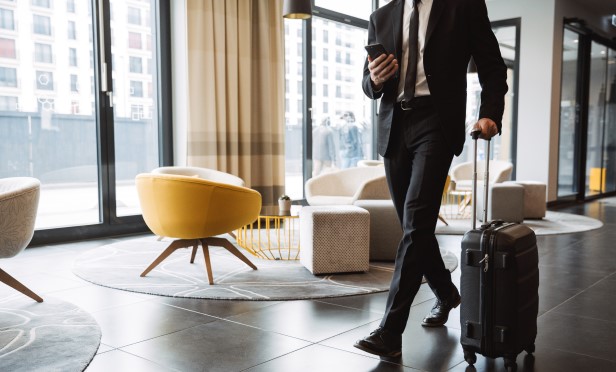 It's no secret that the hospitality sector has experienced its share of problems since the pandemic began. When vacation travel and business conferences ground to a halt, hotels sat largely empty.
Still, amid this tumult, Alex Cohen, CEO of Liberty SBF, is bullish on lodging moving forward.
Liberty did a lot of hospitality lending through the early and middle part of the last cycle. Then it was more selective, focusing on the specific location and performance of hotels.
"We're typically pretty cautious on hospitality as we get toward the top of real estate cycles and business cycles," Cohen says. "So we were very bullish on hospitality starting in 2011 through 2015 and 2016."
Right now, Liberty is focusing on assets that are within driving distance to large urban cores.
"You've got a lot of people from large population centers that are maybe uncomfortable jumping on a plane and going on vacation," Cohen says. "In Los Angeles and some of the other large markets, destination and resort areas close to the city have performed very strongly outside of when there have been government-forced shutdowns."
During the pandemic, Liberty has provided Small Business Administration (SBA) 504 Loans, which provide long-term, fixed-rate financing of up to $5 million for major fixed assets that promote business growth and job creation. The program, which delivers 85% leverage, has been popular with hotel borrowers. It also offers relaxed rules around how borrowers can refinance their loans.
"Borrowers can use SBA financing to refinance their existing debt and potentially pull out some cash for working capital," Cohen says. "Hotels can also tap into PPP options, SBA 7(a) loans for short-term liquidity and Express Bridge Loans for a quick infusion while waiting for other forms of assistance to come in."
Cohen thinks there is strong pent-up demand for travel that will start hitting in the second half of 2021. "The very thing [the virus limiting travel] that caused the downturn is creating a tremendous amount of pent-up demand for hospitality," Cohen says.
While many people think business travel may be slow to recover or never approach its pre-pandemic heights, Cohen also sees a scenario where people could be eager to travel for work once herd immunity is achieved.
"I don't think people really know what's going to happen to business travel as we come out of the pandemic," Cohen says. "It's certainly going to be different than it was before. But I also think that people are going to be spending less time in office buildings and potentially spending more time focusing on relationship building."
Hotels in the urban core that relied on business travel could still face challenges. But there could be a broader role for these properties to play as companies reduce their office space.
"I see hotels playing a part, even in the urban cores, as somewhat of a replacement for the office," Cohen says. "Business travelers not only stay in hotels but use them for meeting space. A hotel can offer the right amenities for business travelers that may have downsized their office space."
And, there may even be some co-working potential for these properties. "Hotels can position themselves to pick up the slack of large businesses that have really reduced their office floor space," Cohen says.
So maybe it is the right time to be optimistic about hotels.