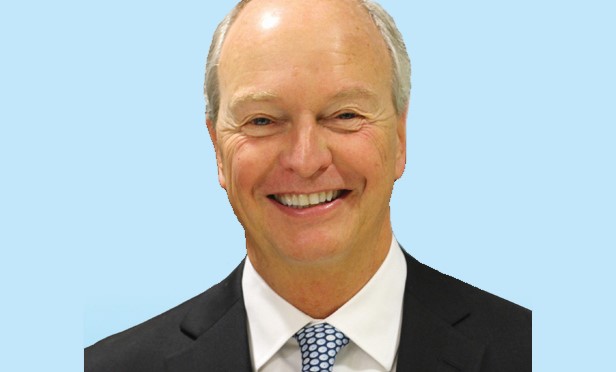 The life sciences sector has seen historic levels of capital with the COVID-19 vaccines, and this new level of awareness has more commercial real estate taking notice. GlobeSt.com reached out to Michael Brown, Colliers' senior director of office services and the national leader of the Global Life Science Practice Group, to discuss the company's first quarter 2021 US Life Science Market Report, including the most active leasing segment in the industry and the doubling of both active developers and construction rates.
"The demand side of the industry remains very strong," Brown said. "The major market drivers of good science, record-level funding and the new pandemic spotlight on the life sciences sector have combined with the limited but growing supply of quality 'purpose-built' research and process manufacturing space and the slowdown of demand for real estate in the office and retail segments of the market."
Life sciences developers in the top 12 US markets have doubled over the last three years. The very specialized manufacturing facilities used to be a product that developers avoided, but things have changed with the evolution of both science and flexible construction techniques. This movement may become a fresh trend, but Brown cautions investors and landlords looking to reposition vacant segments of their traditional office portfolios due to the very detailed and expensive requirements of purpose-built life sciences space.
Well-funded companies pursuing Advanced Therapy Medicinal Products (ATMP) are leading the charge on the leasing side of the sector, needing space for both research and early to mid-stage process manufacturing as they move to file new drug applications and proceed through clinical trials toward FDA approval. Companies advancing technologies in drug delivery systems and medical devices are also fueling demand.
"I'm not so much surprised as amazed by the ATMP science because some of the research breakthroughs have been researched as far back as 1998," Brown said. "That segment saw steady advancements over the last 15 years of research, but there's been an explosion of new companies over the last four years focused on a variety of new therapeutic products."
The historic funding period driving growth and new product development in the life sciences sector has come at a time of dramatic cost increases for both equipment and construction materials, which may be due to pandemic adjustments. As a result, the cost to build a wet lab, for example, has doubled to $600 to $700 per square foot in the last two years.
The top five life sciences markets, including Boston and the San Francisco Bay Area, remain on firm footing, but because of the long design and construction cycles there will be occasional short supplies of good, purpose-built space. Brown says that will lead to a diffusion of development across the country and thus greater depth and overall sector strength.
"As university and institutional research parks become more prominent so do the options for life sciences tenants and buyers to consider a wide variety of robust secondary market space where they can benefit from lower cost of living and cost of construction, more available land and a growing scientific workforce," he said.