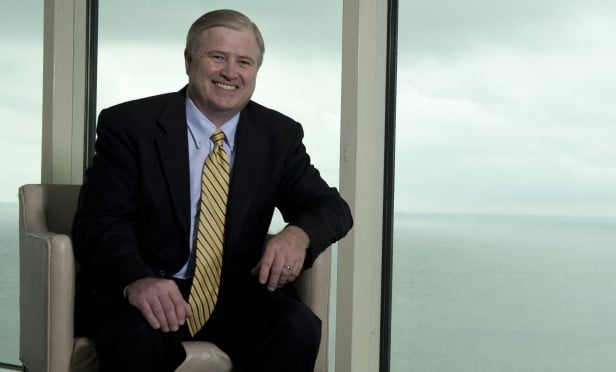 For industrial investors, there's gold in the heartland — a "Golden Triangle," that refers to the region of the country stretching from Illinois to Texas to Georgia and is poised to see some of the best opportunities for industrial in the next 10 years, according to the CCIM Institute's K.C. Conway, chief economist and author of CCIM Institute's second quarter Commercial Real Estate Insights report, "Last-Mile Logistics: Commercial Real Estate's Growth Engine."
"The Golden Triangle states may be flyover territory for New York- and California-centric finance and technology industries, but it is the heart of logistics country," says Conway.
For example, in 2020, Atlanta surpassed Los Angeles for the most large warehouse transactions, according to CBRE. Developers now build and lease more new warehouse space in Conway's Golden Triangle than they do in the West Coast and Northeast regions combined.
"This geographic region is where most reshoring manufacturing is locating its operations and where the e-commerce industry is locating its modern logistics infrastructure and warehouses," says Conway.
That's a big change from just a few years ago.
Historically, the California ports of Los Angeles, Long Beach, and the Inland Empire handled more than half the containerized imports and were the most important places for industrial investors. Rents rose and cap rates fell for warehouse properties and fulfillment centers, which filled up faster than developers could build them.
However, in 2015, a massive construction project doubled the volume container ships could carry through the Panama Canal, and ports along the Gulf Coast and Eastern Seaboard rapidly expanded to handle the new traffic. Instead of staying at the coastal ports, some containers are now loaded directly onto trains processed at inland centers. These ports are all much closer to U.S. consumers—70 percent of the U.S. population lives east of the Mississippi River.
Adding to the shift, Conway notes that the Southeast and Midwest are crisscrossed with train lines, and this area is becoming more interconnected. "The unfolding merger of Kansas City Southern with Canadian National to create the first seamless north-south railroad between Canada and Mexico is recognition of the importance of this transportation infrastructure," notes Conway. "It will create the most important T-rail connection in North America where KSU and CN intersect with the east-west moving BNSF railroad, owned by Berkshire-Hathaway." Conway further notes that as more companies grow concerned with ESG, rail infrastructure burns less fossil fuel than trucks.
Lurking in the background is e-commerce. Retailers are focused on getting deliveries to customers quickly, and this proximity allows them to get deliveries to customers quickly. E-commerce has seen a sharp rise during the pandemic, and it has been to the Golden Triangle's benefit.
"With COVID-19's focus on supply chain," says Conway, "the significance of the Golden Triangle region has displaced the legacy perception of the interior states connecting the Great Lakes to the Gulf and East coasts as flyover country."