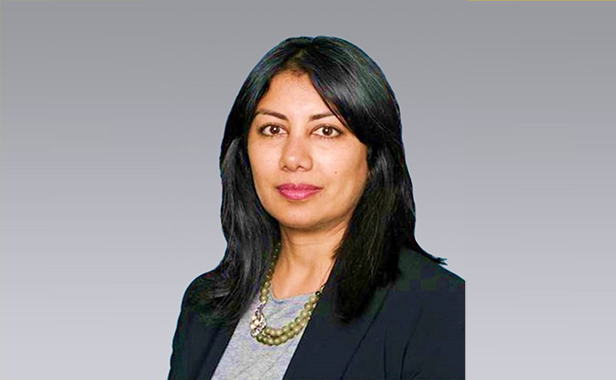 Electric vehicles (EVs) are gaining buzz beyond Tesla. But while they are still estimated to represent under 3% of total auto sales for the year, according to Edmunds, by 2024 car makers expect to have nearly 100 models on the market. The addition of charging stations to retail locations is the most obvious impact on the sector, but EVs' biggest influence may be on the horizon, notes Anjee Solanki, Colliers' national director of retail services: re-imaging the car purchasing process.
"EV companies have identified the need to have digital showrooms, utilizing technology and embracing the design features that are aligned with the brands image to create immediate awareness to attract new and existing electric and non-electric car buyers which can be done quickly at high-traffic shopping centers pulling from a regional draw," says Solanki.
The new showrooms, Solanki says, represent a conscious departure from the dealership model of old. Gone are the hard plastic chairs, replaced with display models and computer terminals. Solanki notes that the setting is often hospitality-driven, resembling more the interior of a lounge than a traditional dealership. Point-of-sale is also de-emphasized in many locations, with some of the newer retailers opting for purchases to take place through alternative channels, such as the company website.
But EVs still have a big hill to climb, making education and visibility an important aspect of the showrooms. A big swath of consumers is either unaware or just learning about the advantages of these types of vehicles. Adding to that, charging infrastructure is still a challenge: the US Department of Energy reports 40,759 public charging stations nationwide representing 98,886 charging outlets as of February 2021. There's also not enough the depth of market data to thoroughly evaluate EV pros and cons, such as vehicle cost, repairs or warranties.
"Inertia remains the biggest threat, in the form of potential consumer resistance," she said. "That's why ad campaigns by some legacy carmakers focus on electric versions of iconic vehicles, like Ford's F-150 pickup and Mustang Mach-E, as well as GM's Chevrolet Silverado and Hummer."
In addition to the vehicle's price tag, the storefronts themselves represent their own challenges. Solanki notes some EV companies may opt for shorter term leases (two years and under), and some require large audio-visual and lighting setups to highlight the experiential aspect of the showroom space. It's all part of a strategy of locating in places with high foot traffic to reach more people rather than opening hundreds of sites across the US. Solanki notes, "It's the new buyer profile they're really trying to tap into."
And what about test drives? Solanki notes that may be another potential barrier to having retail in a storefront setting. "I think that's why Tesla started placing showrooms in malls. With their multi-level parking structure, they can have cars ready for the drive."
"By adding alternative or non-traditional uses to retail projects only extends the shopping journey potentially increasing the spend by $88 per person. Why wouldn't Landlords want new, emerging concepts as a part of their merchandising mix?" according to Solanki.