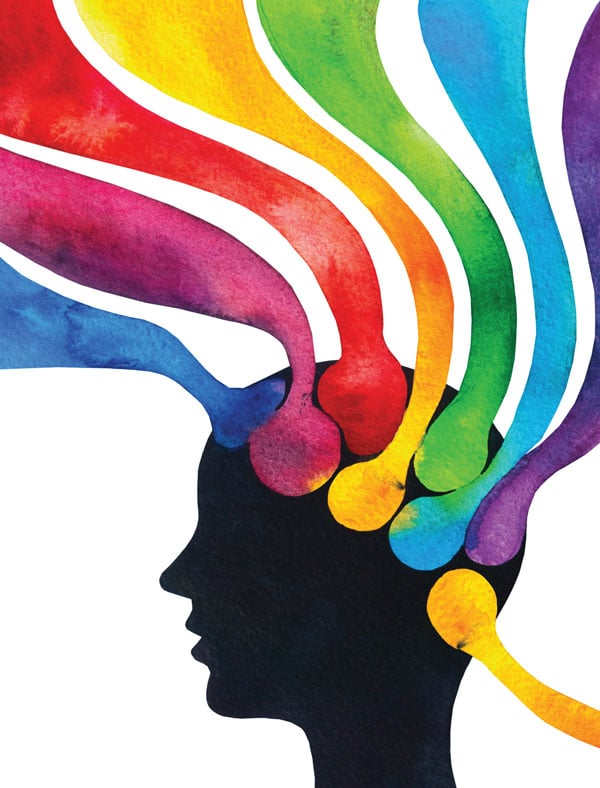 We have said it before but it is worth saying again: reading the hundreds of applications we receive for our annual Women of In-fluence awards is a humbling experience. Nominee after nominee is highly credentialed, not only with industry experience, but she also has typically donated generous amounts of her time to volunteer activity. We look forward to this issue all year long but as we go through the decision-making process we can't help but feel just slightly less-accomplished by comparison. Or to put it in a more positive way: the women in this industry rock!
We like to think that our annual Women of Influence issue is a tracker of sorts and it is clear from countless applications, numerous conversations and our own observations that more and more women are finding a seat at the table. And I don't mean to leave our male counterparts out. This year we are also acknowledging men who are diversity champions as part of our special recognition awards. We know that true diversity cannot happen unless it is a group effort. We hope you enjoy reading about your colleagues' accomplishments on the following pages.
Architect / Design Professionals

LISA A. DAVEY One of only four female directors at Thornton Tomasetti, Lisa Davey is responsible for the financial strength of the firm's Boston office. As principal and co-office director, Davey oversees project timelines, ensures client satisfaction and drives new business strategies. Under her leadership throughout the past two years, revenue in the firm's Boston office has increased. In 2020, Davey supported the office's revenue by strategically shifting to life science properties; a market that is booming in Massachusetts. Davey is a member of the firm's forensic practice, and she frequently testifies as an expert in structural investigations. She is also the principal-in-charge on both ground-up projects and redevelopment projects throughout the region. Outside of the office, Davey serves as VP of the Structural Engineers Association of Massachusetts and she is on the SEAMASS scholarship committee.

DEB DONLEY At the age of 23 years old, Deb Donley founded the design firm Vocon, and in the three decades since, she has built an internationally renowned firm. As principal of Vocon, Donley plays an important role in all aspects of the firm, from driving business strategy to client relationships. Her leadership has helped to grow the company into a top 40-ranked award-winning design firm with more than 175 employees and a pipeline of international projects. Since the pandemic, Donley has played an integral role in helping reshape the workplace. She produced the first report of health and safety in the workplace following the COVID-19 pandemic, which helps to provide insight to both landlords and tenants.

TIFFANY ENGLISH Tiffany English is among the rainmakers behind award-winning design firm Ware Malcomb. As a principal at the company, English oversees business development and the Latin American markets. Under her leadership, Ware Malcomb experienced significant growth of 20% in 2020 across all of its property sectors. Through the pandemic, she drove growth by connecting with team members and providing essential tools to maintain a connection through a year of separation. As a result, the office never saw a pause in 2020. English's leadership skills are also valued on the CREW Network board of directors, the Real Estate Round Table board of directors and the UCSD Real Estate & Development advisory board.

MICHELE R.L. ESPELAND With experience designing iconic structures in markets around the world, Michele Espeland is well-known as a visionary throughout the architecture industry. In her 25-year career, she has delivered more than 350 projects, totaling 12.3 million square feet and a construction budget of $3.1 billion. Espeland's portfolio includes the $600 million Harrah's Cherokee Casino Resort in North Carolina; the Machine Shop Event Center in Minneapolis; and the Isleta Resort & Casino in Albuquerque, known as the filming location of Breaking Bad. Espeland currently serves as the principal and executive director of strategy at Cuningham, where she oversees all of the firm's integrated design services.

KRISTIN ALDAN GUDMUNDSDOTTIR Following a two-decade career as the owner and director of the boutique design firm InnArk in Iceland, Kristin Aldan Gudmundsdottir moved to the US to take on the role of executive managing director at MKDA in Washington DC. Six months into her new role, the pandemic struck—but Gudmundsdottir was determined to drive growth. She recruited three new professionals to the Washington DC office and focused on sustainable design and wellness. In only 18 months, she has worked with clients including WashReit, the Tower Cos., DivcoWest and Sensory Interactive to develop workplace solutions for a post-COVID-19 world. Gudmundsdottir is a member of several industry organizations in the US and Europe, including the Icelandic Society of Furniture and Interior Architects and Iceland Design Center, where she formally served on the board.

HEIDI HENDY As the owner, founder and managing principal of H. Hendy Associates, Heidi Hendy holds a roster of high-profile, Fortune 500 companies as clients. The client list includes Kawasaki, Behr Paint and Monster Energy, all of which have sought out Hendy's vision and expertise in design, development and project operations. While under Hendy's direction, H. Hendy Associates has been named one of the country's top design firms by Interior Design Magazine for 33 years in a row. Hendy is regularly at the forefront of industry trends, such as achieving LEED AP professional and CID certifications early on, and she regularly contributes thought leadership articles to various business and industry media outlets.

AMANDA HERTZLER Known for creating functional and inviting spaces, Amanda Hertzler has played an outsized role in revitalizing the Miami market. As the managing executive director and director of design at MKDA, as well as a member of the Wynwood design review committee, Hertzler has helped transform the Wynwood neighborhood through a series of commercial redevelopment projects, totaling more than 900,000 square feet, which have brought new life to the area. When Hertzler isn't reimagining the Wynwood area, she is managing the day-to-day operations of the firm's Miami office, overseeing business development and working on an array of projects for high-profile clients. Always looking toward the future, Hertzler is also an early adopter of technologies such as Building Information Modeling and 3D virtual reality, and she is a regular mentor to young talent.

MICHELLE LERNER-KONOPATSKI When Virginia-based design firm Baskervill sought out the ideal professional to lead its new Orlando office, it found Michelle Lerner-Konopatski. Balancing technical skills and high-quality work with strong leadership abilities and a people-first mentality, Lerner-Konopatski is a perfect fit for the role of principal and managing director of the Orlando office. In addition to overseeing day-to-day operations, she also oversees several significant projects. During the pandemic, Lerner-Konopatski secured several new assignments for the firm, including a workplace revitalization project for a Fortune 500 company, a new workplace design for a hotelier relocating to Orlando, and the completion of the AC Orlando Downtown, which opened in January 2021. She is an active member of Orlando Economic Partnership, NAIOP and CREW Network, from which she won an Entrepreneurial Spirit Award in 2019.

CINDY OLSEN Cindy Olsen joined VanTrust Real Estate as senior director of development services in the firm's Phoenix office only a few months before the onset of the pandemic. During this time, she quickly proved her revered leadership skills and employed the help of third-party partners to navigate changing mandates and to ensure existing projects were delivered on time and on budget. Olsen managed new projects as well. Among the most impressive, Olsen completed the due diligence on VanTrust Real Estate's acquisition of a 350-acre development site outside of North Las Vegas. The land deal was the largest in the company's history. With more than 30 years of experience, Olsen has an impressive portfolio of projects across asset classes, from the historical renovation of Hotel Monroe in Phoenix to the GoDaddy Technology Center in Tempe, AZ.

JUDY PESEK Officially, Judy Pesek is the regional managing principal at Gensler for the South Central region, however, she wears a wide variety of hats, including serving on the firm's board of directors. She is also a member of the company's global platform management committee, where she oversees growth and strategy for more than 5,000 professionals in 49 offices. As a leader in the South Central region, Pesek oversees all activity in the firm's Texas market. Throughout the pandemic, Pesek's leadership skills and commitment to fostering new client relationships helped to drive $155 million in gross revenue, assisted in procuring a pipeline of exciting new projects and earned the firm more than 35 accolades within her region.

JEANA RENGER Jeana Renger is a pillar in the life science practice at Ferguson Pape Baldwin Architects. As EVP at the firm, Renger leveraged her life science experience during the pandemic to expand FPBA's existing client base and life science business by opening a Northern California satellite office. As a result, FPBA achieved record revenue in 2020. In fact, since joining the firm in 2017, Renger has helped to drive a 65% increase in revenue at FPBA. She is an active member of her local CREW chapter, a member of AIA San Diego's design awards committee and she is LEED AP certified.

MEGHAN RICHARD A leading voice in workplace design, Meghan Richard has spent nearly half of her 20-year career at Kimmerle Group. At the firm, Richard serves as senior director and as one of the leaders in the business development platform, Kimmerle Workspace, a division of the company that incorporates furniture into workspace design. Above all, Richard is known for her vision and for thinking outside of the box. This skill set became critical during the pandemic, when she worked as lead project manager for an office of TSIB Insurance in New Jersey. She oversaw the assignment from start to finish, completely virtually; never meeting the client in person. Much of her work can be seen throughout New York City.

JESSICA SARAVIA As a senior associate at DMAC Architecture, Jessica Saravia is known for delivering on a client's vision. With an impressive portfolio that includes the Graduate Evanston Hotel, Hatch Dispensaries, The Concours Club and multiple Midtown Athletic Clubs, Saravia is on board with a project from start to end; managing all construction details, consultants and contractors. Prior to joining DMAC Architecture, Saravia worked on the $4.5 million Kankakee Community College north extension center and the $12.5 million new student services center of Joliet Junior College. In the past year, Saravia has continued to work on an impressive pipeline of projects, despite the market changes from the pandemic. She is AIA Chicago certified and LEED AP certified.
SOPHIA TARKHAN Sophia Tarkhan has cornered the education design market as an associate principal at Cooper Carry, where she oversees the K-12 studio program. She works to create innovative schools and educational facilities for the next generation, while fostering positive environments. Throughout her 20-year career, Tarkhan has worked on more than 50 projects nationwide, including the Innovative Academy in Alpharetta, GA, and the expansion of Jonesboro High School in Jonesboro, GA. Tarkhan also serves as the at-large director of American Institute of Architects. She regularly authors thought-leadership papers and she has assembled a coalition of key educational stakeholders to help guide the future of educational spaces.

TINA TAYAG Described as the backbone of Nadel Architecture + Planning's finance department, Tina Tayag serves as the owner, principal, chief financial officer and a member of the board of directors for the firm. During her more than three-decade tenure, Tayag has overseen all financial matters, cost, expansion and personnel issues. Tayag's talents shined during the pandemic when she was able to improve the financial health of the company; increasing liquidity and cash flow that allowed the firm to successfully grow in 2020. She is a member of several industry organizations, including American Institute of Architects, Building Industry Association, Commercial Real Estate Executive Women, ICSC and Society of American Registered Architects, among others.
Broker / Intermediary – Debt & Equity Finance

LISA BEESON Lisa Beeson is among the top corporate merger and acquisitions professionals in commercial real estate. Her impressive 25-year career includes roles as president and COO of the $20 billion net lease REIT, American Realty Capital Properties, global head of real estate M&A for Barclays and Lehman Brothers, and her current position, principal at the CenterCap Group LLC. Throughout her career, Beeson has closed $400 billion in corporate transactions. In 2020, she continued to push forward, working on a number of high-profile transactions, including serving as an advisor to the special committee of the board of directors for Cole Office & Industrial REIT for its merger with Griffin Capital Essential Asset REIT, which forms a $5.8 billion diversified office and industrial net-lease REIT. She additionally recently served as an advisor to a co-working firm focused on technology and life sciences in a series B corporate capital raise.

LIZ DIAMOND An expert in agency financing solutions, Liz Diamond had an impressive 2020. As the current managing director and head of affordable originations at Berkadia, Diamond recently drove the firm's total affordable lending volume, including HUD deals, to $1.48 billion in 2020. During this time, she also fueled a 31% increase in Berkadia's affordable GSE production volume with 100 transactions totaling $1.02 billion. Overall, the activity under Diamond's leadership made for an impressive growth year. Throughout her 25-year career, Diamond has been responsible for the underwriting, origination and approval of more than $20 billion in multifamily properties. She is a member of Fannie Mae's MAH advisory council and a former member of Freddie Mac's TAH advisory committee. She is also a member of the San Francisco Housing Action Coalition.

DONNA FALZARANO Thirty years ago, Donna Falzarano started as a junior analyst, and she has since worked her way up the ranks to first VP at CBRE. Falzarano leads the firm's debt and structured finance team in New Jersey. She originates permanent and structured debt and fine-tunes capital solutions to meet each client's needs. Falzarano's in-depth market knowledge proved invaluable last year when she consistently updated leasing brokerage staff on the challenges of the pandemic and provided insight on the availability of capital. Falzarano is a member of CBRE's women's network, mPower and the Mortgage Bankers Association.

NANCY FERRELL For the last 30 years, Nancy Ferrell has built a stellar reputation in the mortgage banking space. Throughout her career, Ferrell has consistently ranked a top producer, and within the past year, her transaction volume exceeded $686 million. This year, Ferrell was promoted to EVP and regional managing director of NorthMarq's Baltimore office, and she also joined the firm's executive committee. In her current role, Ferrell oversees 36 debt and equity locations in addition to managing the Baltimore office. Despite the market dislocation in 2020, Ferrell remained active and ultimately earned a Million Dollar Club 2020 award for her revenue income. Ferrell is a member of several industry organizations, including NAIOP, CREW Network and ICSC.

GEMMA GELDMACHER Gemma Geldmacher is "an out-of-the-box thinker that pushes her company to take appropriate risks, which then lead to prosperous outcomes," as one client testifies. Geldmacher's glowing reputation within the mortgage banking space and as a senior director at Berkadia is acknowledged among numerous clients and colleagues. Her leadership on Berkadia's HUD team was integral in securing $3 billion in HUD-sponsored production in 2020, and she is consistently ranked a top performer at the firm. Last year, when the pandemic hit, her leadership skills took priority. Geldmacher supported employees through text chains and virtual happy hours and digitally worked with clients. After rebuilding, Geldmacher is expected to close more than double her previous peak transaction volume, and she has already built a significant pipeline for 2022.
LAURA GONZALES Laura Gonzales has spent much of her 20-plus-year career on the lender side at companies including TD Bank, BBVA Compass and Bank of America. Last year, Gonzales moved to the brokerage side of the table at Franklin Street by taking on the role of director of capital markets for the southeast region and she has since additionally been promoted to regional managing director, where she manages the firm's Jacksonville full-service brokerage team. She quickly rose to the top of the pack, earning the title of top producer, securing new business and closing several record-breaking transactions. Outside of the company, Gonzales continues to receive industry accolades as well, earning NAIOP North Florida's distinguished service award and CREW Network Jacksonville's member to member award.

CINDY HANNON With 34 years of experience in the commercial real estate industry and 20 years focusing on the affordable housing section, Cindy Hannon is a true industry expert. Hannon has spent the last six years of her esteemed career as SVP of Bellwether Enterprise, where she is consistently ranked one of the top producers in the loan origination for the affordable housing division. In 2020, Hannon closed several major transactions at the firm, including the origination of a $28 million construction loan for Legacy Riverside Senior Living Community. The deal included a bond regulatory agreement and LIHTC.

SUSAN L. HILL Throughout her 33-year career, Susan Hill has closed more than $12 billion in transactions and has worked on some of Houston's most iconic projects. As senior managing director at JLL capital markets, she is responsible for debt and equity placement in commercial real estate transactions. Despite the challenges in 2020, Hill continued to close some of the largest deals in the area; ultimately producing $500 million in total loan originations and ranking within the top 12% at the firm. As a pillar in the industry, Hill maintains active memberships in CREW Network, CREW Houston, ULI/WLI and MBA, and she serves as a NAIOP board member and treasurer.

PAIGE SERDEN With a career spanning an impressive four decades, Paige Serden holds vast expertise in best practices, diversity and productivity in the commercial mortgage banking and finance space. Serden has been responsible for more than $6 billion of commercial mortgage and capital finance placements throughout her career. In 2019, she joined Gantry as senior director, where she leverages her deep experience to develop creative capital solutions for clients. As an example of the complex transactions that are commonplace to her, Serden recently completed the recapitalization of a 15-property portfolio, where she placed individual loans for each asset with four different life company lenders, securing a total of $364 million. When Serden is not closing major deals, she dedicates her time to industry organizations, including serving on the California Mortgage Bankers Association's diversity & inclusion committee.

ALISON WILLIAMS Following nearly 20 years securing capital solutions on behalf of her clients, Alison Williams stepped into a leadership role as the SVP and chief production officer at Walker & Dunlop in January of this year. Williams is known for her unique ability to balance the personal side of client services and the technical skills to develop bespoke solutions for clients. One client states that Williams holds "an unparalleled level of customer service. Some brokers and bankers are very transaction-focused, but Alison goes above and beyond for her clients." Within her role, Williams specializes in the firm's national multifamily platform, which places loans of $1.5 million to $10 million. She is a member of the Mortgage Bankers Association and National Multifamily Housing Council, and she supports female growth in the industry as a member of RENEW.
Broker – Investment Sales

MINDY BERMAN Mindy Berman is the face behind JLL's esteemed national healthcare capital markets group. As co-head, Berman fostered the practice from its inception, building a team of 40 stellar professionals that have completed $10 billion in investment sale advisory assignments over the last decade. The team leads the industry in medical office building sales volume and financing and has a market share nearly three times that of its closest competitor. With 35 years of experience, Berman holds deep industry relationships and throughout her career has advised and arranged more than $10 billion in deal volume on behalf of investors and developers involved in a wide range of complex transactions. Aside from serving as senior managing director at JLL, Berman lends her expertise as a member of the ULI health care and life sciences council, the Revista advisory board and the Healthcare Real Estate Insights advisory board.

JANET CLAYTON Leveraging her superior knowledge of the healthcare industry, Janet Clayton has become one of the leading brokers in the medical office space. Prior to transitioning to a career in commercial real estate, Clayton worked in healthcare as the director of Physician Network Development with Duke University Health System, where she developed the organization's physician recruiting program. Her previously acquired insider knowledge has been essential to advising her clients and ultimately closing hundreds of deals with a total value of $100 million. Clayton is currently a principal within the healthcare sales and leasing group at Avison Young, and she is active in several industry organizations, including serving on the board of directors of CCIM's North Carolina chapter.

PAULA M. DANKER Paula Danker has been a trailblazer from the start. She launched her brokerage career in 1989 at CBRE and she won the firm's Rookie of the Year award soon after. Since then, Danker hasn't slowed down. She has held a number of positions at industry organizations prior to serving in her current role as SVP and shareholder at Kidder Mathews. In 2020, Danker achieved a record year. She closed nearly $89 million in transactions and earned the Kidder Mathews' Big Hitter award. In addition, Danker previously served on the board of directors for the San Diego Community Housing Corp. for eight years.

SONJA DUSIL With more than two decades of experience in commercial real estate brokerage, it is not surprising that Sonja Dusil has racked up impressive statistics. She currently serves as SVP at CBRE, and since 2005, she and her team have closed 370 transactions valued at $13.3 billion. Dusil impressively managed to keep the pace in 2020 by being a part of 41 transactions valued at $1.1 billion. As a result, Dusil ranked as one of the firm's top 10 producers in the Minneapolis office for the second year running. She is active in the industry with memberships at both NAIOP and SIOR.

KORENA ELLIS Throughout Korena Ellis' 17-year career, she has taken on many roles. She has a background in both real estate finance and appraisals, and today, Ellis is pioneering the cannabis brokerage space as a VP of corporate real estate at James Capital Advisors. Ellis co-founded the firm's cannabis division and is responsible for growing the team and building the platform to align with the corporate real estate group and capital markets group. She is additionally responsible for educating brokers and clients on the flourishing industry. At her previous brokerage firms, which include Coldwell Banker Commercial Wilshire, Crescent Realty and Rosano Partners, Ellis was regularly named a top producer.

BETTY FRIANT As an expert in 1031 exchange and the Delaware Statutory Trust investment field, Betty Friant is known for paying attention to the details. She will examine dozens of properties to find the right exchange solution for her clients. The proof is in her transaction volume. As SVP of Kay Properties & Investments, Friant achieved her highest year on record in 2020, and her work helped the firm achieve its own record with $408 million of equity placements for real estate investments. Aside from driving success for her clients, Friant mentors up-and-coming team members and nurtures a positive culture at the firm.

PAM GOODWIN Throughout 2020, Pam Goodwin's leadership had an opportunity to shine. As the CEO of her namesake company, Goodwin Commercial, she found creative ways to continue to serve clients and foster new business by focusing on digital marketing strategies and social media; illustrating her unique ability to adapt to changing market conditions. With a specialization in retail site selection, leasing, land acquisition and investment sales, Goodwin regularly speaks at industry conferences and her expertise is frequently requested by lawyers and inspectors to review transactions. Goodwin is also the vice-chairman for the city zoning board of adjustments and a member of the invitation-only Forbes real estate council.

ANDREA HOWARD Andrea Howard began her career as a financial analyst and she is now one of the top multifamily investment sales professionals in the industry. Howard is the managing director of investment sales for the Carolinas at NorthMarq, where she manages a 10-person team that has been responsible for more than $20 billion in transaction volume over the last five years. Throughout her career, Howard has single-handedly closed more than $5 billion in transactions. Last year was equally impressive. In 2020, she and her team have completed 15 multifamily sales transactions totaling 7,610 units and valuing nearly $1.2 billion. Howard is active in the industry with memberships at ULI, NMHC and CREW Network.
DARLA LONGO For more than 40 years, Darla Longo has been a leading national industrial capital markets specialist. Longo has spent the bulk of her career at CBRE, where she currently serves as vice-chairman. Alongside her sister, Barbara Perrier, Longo is a co-founder and member of the firm's national partners team. She has served as a top 3% producer at the firm for the last 39 years, and she also earned the William H. McCarthy Memorial award for her dedication to client services. In 2020 alone, Longo and her team completed an impressive 291 transactions totaling more than $20 billion in value; one of her strongest years to date.

JUDITH MACMANUS Judith MacManus' success as a leading multifamily investment broker stems from her unique industry experience. During her 36-year career, MacManus worked as a market analyst, certified appraiser and disposition analyst before taking on a role as an investment advisor. Now, as senior director at Berkadia, MacManus works closely with clients to help execute their investment strategy. In the last five years, she has completed more than $384 million in transactions. In 2020 alone, MacManus personally closed more than $65 million in deals, and she led her team to close on more than $527 million in transactions. When she isn't working, MacManus is guiding the next generation of female professionals as a member of Real Estate Network Empowering Women.

JANETTE MONFARED An expert on the Southern California multifamily market, Janette Monfared focuses on small- to mid-sized apartment transactions. As senior managing director at Marcus & Millichap, Monfared is known for her innovative exclusivity system that fosters a competitive market and multiple buyers for her clients' listings. The system has been known to not only maximize profits, but also protect sellers from retrades and mitigates the risk of going under contract with a nonperforming buyer. As a result, clients line up to work with her. In 2020, Monfared closed more than 20 listings valued at nearly $100 million. She is an active member of CREW Network and mentors budding brokers.

ADELAIDE POLSINELLI Adelaide Polsinelli is a force among CRE investment. Throughout her 35-year career, she has sold more than 1,500 properties valued at more than $40 billion across every asset class. Polsinelli currently serves as vice-chairman at Compass, where she regularly achieves record-breaking prices and has become a reliable resource for lenders. This, she says, is because she views real estate not as a commodity but as a creation. She has shared her expertise as a teacher at New York University, and she is a member of REBNY, ICSC and WX.

KIMBERLY R. STEPP Known as the rock star of Los Angeles' Westside markets, Kimberly Stepp is one of the leading multifamily sales brokers in the country. She is the co-founder and principal of her namesake company, Stepp Commercial, which has closed more than $3 billion in real estate sales since its inception in 2013. Her local knowledge has made her a highly sought-after resource for owners and investors in the California coastal markets. In 2020, she and her team closed more than $300 million in deals by quickly adapting to the market changes and new client needs. Stepp is also known for fostering a positive work environment and attracting some of the top brokerage talent in the market.

TRISHA TALBOT A specialist in healthcare real estate, Trisha Talbot serves as a managing director in the Southwest region at Newmark, where she helps her clients develop real estate portfolio strategies that support their corporate goals. In 2020, Talbot saw that healthcare real estate became a long-term stable opportunity for her clients. As a result, she closed 35 transactions totaling $44 million last year, and she was also involved in the majority of the medical office transactions in the greater Phoenix area. In 2020, Talbot's annual transaction volume exceeded her 2019 numbers, and she was recognized as a top producer in the firm's Phoenix office.

LACA WONG-HAMMOND As the managing director of M&A activity at Lument, Laca Wong-Hammond oversees the firm's sell-side, buy-side, strategic advisory services and business development. She is currently working with the firm's COO to reshape the merger and acquisition team. Last year, Wong-Hammond's team closed one of the firm's largest transactions and its first employee stock ownership plan deal, and now her team has already secured a $1 billion pipeline of year-to-date M&A transactions. Wong-Hammond authors thought-leadership pieces and she is a regular guest speaker at industry events.
Broker – Landlord / Agency Representation

HELENE ELBAUM A third-generation real estate professional, Helene Elbaum has spent all of her 20-year career at Newmark Associates CRE, where she has risen through the ranks to EVP in the Northeast region. In 2020, she closed the three largest mixed-use lease transactions at the firm, had the largest number of deals and she was one of the top five earners. Elbaum's colleagues concur that she is a leader in the industry by recognizing her with the expertise award in the peer-selected category; a testament to her leadership. Elbaum's bosses have described her as a broker who displays "incredible focus when presented with a CRE requirement and attacks all with great velocity." Elbaum also serves on the company's business development team and serves as a mentor to up-and-coming team members.

KELLY GLASS Kelly Glass represents some of the largest office properties in San Francisco. She advises both institutional and private owners, while overseeing leasing activity on high-profile properties such as 44 Montgomery Street, a 700,000-square-foot office property, and 601 Montgomery Street, a 240,000 square-foot property. In her 20-year career, Glass has brokered leases spanning more than 5.7 million square feet, focusing on Downtown San Francisco. She is a principal at Avison Young, where she is consistently ranked as a top producer in her region. In 2020, Glass achieved a personal milestone, earning the firm's Circle of Excellence award, which honors brokers that produce more than $1 million.

ALICIA M. HARDWICK As the leasing manager of Prologis in Phoenix, Alicia Hardwick is responsible for all leasing activity of a 12-million-square-foot industrial portfolio in the greater Phoenix area. With 13 years of experience in industrial leasing, Hardwick holds a deep well of industry relationships and is known for responding quickly to client needs. Prior to working with Prologis, Hardwick completed more than 1,200 lease transactions as the leasing manager for BKM Management Company's two-million-square-foot portfolio. While she focuses on leasing, Hardwick has experience in all aspects of the transactional market, including investment sales. She is a member of NAIOP and AZCREW.

TERRY MARTIN-DENNING One of few female CEOs in the CRE brokerage business, Terry Martin-Denning is well-known in her home market of Arizona for "shattering the glass ceiling," according to her colleagues. At the helm of NAI Horizon, Martin-Denning oversees offices in Phoenix and Tucson and more than 65 professionals. Under her leadership, NAI Horizon grew in 2020; increasing its earnings and transaction volume by 10% over the previous year. In 2020, she was named secretary of the NAI Global leadership board, and this year, she took on the role of vice-chair. Overseeing activity in all core and niche asset classes, she participates in Valley Partnership, NAIOP Arizona, AZCREW, ULI Arizona and ICSC.

JENNIFER MEADE As a retail leasing specialist in the Southern California market, Jennifer Meade took the challenges from the pandemic in stride. By creating a playbook for retail landlords to survive the pandemic, which included guidance on maintaining occupancy levels and cash flow and long-term strategy to meet the ownership investment goals, Meade was able to grow her six-million-square-foot portfolio and complete several lease transactions last year. Most notably, Meade brought Plaza La Cienega to 100% occupancy by completing eight lease transactions in only six months. A certified leasing specialist and a certified retail executive, Meade serves as VP at Beta Agency Inc. She is also at the forefront of change in the industry and regularly mentors other female professionals.

PATRICE MEAGHER One of the top leasing brokers in Manhattan, Patrice Meagher has more than 20 years of experience as a leasing broker and is currently an EVP of the brokerage services group in CBRE's New York Tri-State office. During her time at CBRE, Meagher has completed close to 10 million square feet in lease transactions. Her portfolio of deals includes Google's 1.3-million-square-foot lease at St. John's Terminal, the NBA's renewal at 645 Fifth and a Squarespace lease at 225 Varick. In 2020, Meagher led leasing efforts at The Cue, a life science building in the Flatiron District tech hub in New York City. She is a founding member of CBRE's Tri-State women's network and is a member of the firm's global executive inclusion council.

AIDA NOLAN-RODRIGUEZ An expert in the South Florida healthcare market, Aida Nolan-Rodriguez works with developers and landlords to place quality tenants in medical office and healthcare properties. Nolan-Rodriguez is well-connected in the market with established relationships with physician groups, healthcare professionals and diagnostic and imaging centers. With nearly three decades working in the niche sector, Nolan-Rodriguez has worked at boutique firm Kenneth Weston & Associates, at the City of Miami's asset management real estate department and at her own firm RealMed Properties. She is currently a principal at Lee & Associates, where she works on medical office investment and leasing.

DEBORAH F. SCHULTE Over the last 34 years, Deborah Schulte has represented leasing interests in some of the most prestigious assets in Kansas City. Her roster of clients includes KPERS, the Hall Foundation, A.E.W., Lincoln National Life, T.I.A.A. and U.S. Life Insurance Co. For nearly the duration of her career, Schulte has been a principal of office brokerage at Kessinger Hunter. During her tenure, she has helped to increase the firm's assets under management by 25% and has grown the company's geographic footprint to 23 states as well as European countries. In 2020, Schulte helped the firm achieve stability with no significant increases in tenant delinquencies or loss in gross income throughout the portfolio.

SARA TERRY Sara Terry took on the role of EVP and director of agency leasing at Colliers International in September 2020 in the midst of the global pandemic. She was tasked with launching a new leasing platform for the company in the North Texas market, and has already secured more than 1.8 million square feet in class A office listings. In the last 12 months, Terry has completed more than $53 million in lease transactions. With 24 years of industry experience, she is a member of CREW Network's Dallas chapter and she serves on the board of governors for Downtown Dallas Inc. and the Dallas Regional Chamber's economic development council.

MARCY OWENS TEST As an expert in federal real estate leasing, Marcy Owens Test manages complex federal real estate projects. She is an SVP at CBRE and a member of the firm's national federal lessor advisory group, where she handles everything from leasing to investment sales and relationship management. In 2020, the group completed 34 deals totaling three million square feet; maintaining the same transaction volume as the prior year despite the pandemic. Her most notable deals include representing the US Army Corps of Engineers to backfill 100,000 square feet and secure a new tenant to the building before the space was vacant, as well as representing San Antonio Port Authority in an 85,000-square-foot lease transaction with the Defense Health Agency in a newly-constructed building on the Port property. Test is a member of the board and the annual conference chair for the National Federal Development Association and the member of CBRE's women's network.
Broker – Tenant Representation
ERICA BALIN Erica Balin didn't waste any time getting started on her commercial real estate career. In college, Balin began representing commercial tenants with a specialization in the start-up segment of the market, and she now is a principal at Lee & Associates in its Los Angeles North/Ventura office. In her first year at Lee & Associates, Balin completed 600,000 square feet in lease and sale transactions, totaling nearly $48 million. With 17 years of experience, she is a superior tenant rep, focused on maximizing value and securing the best terms for her clients by evaluating all options. Balin has earned Lee & Associates' associate of the year award and rookie of the year award, as well as accolades from local business publications.

DEB BOUCHER In the Raleigh-Durham market, Deb Boucher is the leading life science broker, representing top companies such as Pfizer, DuPont, Biogen and AstraZeneca. With 20 years of experience in corporate real estate, Boucher specializes in the office, flex, life science, laboratory space and technology sectors. Boucher is an executive director at Cushman & Wakefield, where she is a top producer nationally. Throughout the pandemic, she helped drive productivity at the firm by completing more than 56 transactions valued at more than $743 million. Boucher is the recipient of the Triangle CREW's rising leader award and the Cushman & Wakefield tenant advisory group's excellence in mentoring award.

LAUREN BRUNNER As the founder and CEO of Retail Strategy, Lauren Brunner has represented more than 100 retail brands across the retail spectrum. When the pandemic hit in 2020, Brunner took a proactive approach to support her clients by focusing on securing rent abatements and lease negotiations on their behalf, often at no cost. Her strategy paid off. Under her leadership, the Retail Strategy completed more than 50 new lease transactions in 2020 and the firm posted positive revenue. This year, Brunner has already seen an increase in activity and has signed numerous new clients. At the firm, she leads a team of 10 professionals and has a growing client list with 30 brands. Brunner is a founding member of the Texas-based Women in Real Estate Development and a member of ICSC's NextGen Leadership Network chapter in Austin, as well as the Entrepreneurs' Organization.

MELISSA COPLEY Melissa Copley manages portfolio strategy for a roster of AMLaw100 firms and Fortune 500 companies. In the past three years, she has transacted in 20 global markets, handling everything from lease negotiations in the US to strategy analysis on international transactions. Throughout the pandemic, Copley provided clients with best practices and guidance on cost savings strategies while maintaining landlord relationships, even helping one client to reduce its footprint by 41%. Copley also was the first real estate professional to publish a white paper on evolving workplace strategy for law firms, which was well received by the industry. Her proven strategies have quickly become the standardized guidebook for surviving the pandemic.

JAMIE ENDRES-KELLER At any given time, Jamie Endres-Keller oversees 100 to 150 transactions. As an SVP at Avison Young, she is responsible for portfolio review and executing long-term and short-term strategies on behalf of her clients. Endres-Keller holds the extraordinary ability to simultaneously comprehend transactional complexities, prioritize the workload, manage expectations and handle macro and micro details. In the past 12 months, she has handled 120 lease transactions on behalf of two Fortune 500 companies, onboarded a new Fortune 100 client and closed several sizable deals, including the 120,000-square-foot lease renewal of a San Diego medical office building and the sale of a 190,000-square-foot office building in Troy, MI.

CHRISTINE FIRSTENBERG The co-founder and president of boutique brokerage firm Metrovation Retail Resources and a principal at Retail Real Estate Resources, Christine Firstenberg has three decades of experience in representing retail tenants. During the pandemic, as a leader in the San Francisco retail market, Firstenberg strategically focused on supporting other brokers and retail tenants by forming and leading small support groups. Despite the market disruption, she was able to find success and complete leasing for a retail center project, implement new marketing systems and form consulting partnerships. Firstenberg regularly works with Bay Area economic development organizations such as SVEDA and EBEDA and she is a member of ICSC.

KATHLEEN FOSTER As a specialist in tenant representation, Kathleen Foster represents high-profile clients across the globe. In her 27-year career, she has completed more than 10 million square feet in transactions in more than 100 markets, and in the last four years, Foster has expanded her expertise to include complex transactions, developments and portfolio management in the Americas, APAC and EMEA. Foster currently serves as SVP of occupier services at Colliers International and she manages the real estate portfolios of four global companies, totaling more than 25 million square feet in more than 1,500 locations. Foster is the president-elect of her local CoreNet chapter and a member of NAIOP.

DAWN E. GREINER National retailers rely on Dawn Greiner to execute national real estate strategies. As a VP and principal at SRS Real Estate Partners, Greiner represents several prominent retailers, from Sleep Number to Under Armour and American Eagle. In 2020, her commitment to her clients and her storied experience ensured a successful year despite the pandemic. Greiner closed a total of 14 deals with major clients for a combined value of more than $28 million. At her firm, she serves on the SRS diversity council and the firm's SOAR program, which promotes women within the organization. Greiner also regularly provides coaching and guidance to young brokers through mentorship.

DANIELLE L. KNUDSON Danielle Knudson commenced her career at DAUM Commercial Real Estate Services in an administrative role where she supported the corporate services team. Today, Knudson is an EVP on that team, specializing in corporate tenant representation. During her 18-year career, Knudson has completed more than $367 million in transaction volume, often representing major national firms. She is regularly named a top producer at the firm due to her superior transaction volume. In 2020, she worked closely with tenants to mitigate losses and negotiate lease expirations and she worked with several clients to downsize their office space. Knudson also assisted several clients in establishing new branch locations in select markets. She is a member of CREW-OC and she is one of only 11 women at her firm.

NANCY MORSE For Nancy Morse, no office occupier is off-limits. She represents clients from start-ups to Fortune 100 companies in the San Francisco Bay area. Morse is a senior managing director at Newmark with more than 30 years of experience. When she is not closing deals, she is leading change in the industry. Morse is the co-chair of the CoreNet Global Northern California chapter's Women of CoreNet, the chairman of the CREW connection project and the founder and chair of SIOR's global diversity working group, where she has helped to increase female membership at SIOR by 50% in only four short years.
KELLY NICHOLLS With experience transacting in major markets throughout the Western US, Kelly Nicholls is a revered staple in the Southern California commercial real estate market. Nicholls has 30 years of experience in representing occupier clients to reach their real estate goals. She has worked on a variety of transactions, from strategic planning to relocation to build-to-suits. In 2020, Nicholls completed more than two million square feet in lease and sale transactions, including a 160,500-square-foot deal valued at $13.7 million. She is a principal at Lee & Associates North San Diego and a member of CREW Network. Nicholls is known for her creative problem solving skills and her tenacious work ethic.
MARY STONER YOST For most of her 25-year career, Mary Stoner Yost has been a top producer. As EVP of tenant representation and occupier services at Colliers International, Yost oversees a one-million-square-foot global portfolio and she represents a roster of local and regional clients. In 2020, she focused on helping clients strategically respond to the pandemic, even helping one client complete a 50,000-square-foot sublease within six months. Due to her strong commitment to her clients, Yost has 90% repeat business. She is a board member and the programs chair for the Texas Real Estate Commission and a past board member for the North Texas Commercial Association of Realtors. She has also served on the board and nominating committee for CREW Network.
Corporate Real Estate Executives

KATIE BLOOM As the managing director in the realty management division at Goldman Sachs, Katie Bloom manages the multifamily team by overseeing the acquisition, development and asset management of apartments. With 21 years of experience, Bloom is known for tackling complicated transactions with ease. Even in the face of a global pandemic, which rocked the multifamily industry, Bloom's team had a successful year. As an industry leader, Bloom is a member of the National Multifamily Housing Council and a founding advisory board member of Women Asset Managers, a 300 member organization that represents $450 billion of multifamily real estate in the US.

KAREN DICK Karen Dick is known for pioneering the facility management approach at Equifax. As VP of real estate operations at the firm, Dick manages real estate portfolio operations in Atlanta, St. Louis and Costa Rica. She leads large lease transactions and has managed $75 million in workplace construction and renovation projects during her tenure at the firm. Dick has 30 years of experience in serving institutional and corporate clients, while working on everything from investment and brokerage to corporate real estate and operations. Prior to working at Equifax, Dick oversaw the brokerage operations and asset management of a $200 million institutional-grade office property portfolio at Ackerman & Co.

JAMIE LEARY-ERICKSON Over the last 24 years, Jamie Leary-Erickson has led global teams and forged strategic partnerships to produce successful property transactions and operations in the real estate portfolio at Nokia. Leary-Erikson started at the firm in 1997 as a facilities manager and today, she serves as VP of real estate. In her current role, she is responsible for all global real estate activities, from property transactions and leasing to location strategy and workplace management. Leary-Erickson is known for her superior problem-solving skills, her strategic thinking and for hitting Nokia's business objectives and operational targets. In the last year alone, she has driven 10€ million in savings globally, illustrating her professional prowess during the challenging year, while prioritizing employee health and wellness to create a safe work environment.

KAREN MCCLELLAN Improving the employee experience and curating best workplace practices are Karen McClellan's primary goals as the director of real estate and global supply chain at Schneider Electric. McClellan has led the real estate group at the company for 18 years and she has worked in her current role for the last two years, in which she oversees a team of eight professionals, more than 250 properties and $80 million in lease transactions annually in North America. Last year, McClellan and her team reduced the physical footprint for more than 40 properties and transacted 100 leases totaling 1.5 million square feet.

TINA WALKER Tina Walker is well-respected as a trailblazer in the defense sector. As the director of real estate and facilities at BAE Systems, Walker leads the firm's facilities and real estate working group, the global business continuity management working groups and the operational sustainability working group, where she oversees a diverse national portfolio. Last year, Walker's work included completing the 300,000-square-foot headquarters consolidation for BAE in Washington DC. In 2020, she also continued to focus on long-term sustainability goals in order to achieve net-zero energy in BAE Systems' portfolio, and she managed stakeholder concerns throughout the pandemic by delivering assignments on time and on budget.
CRE Consultant / Advisors

LYDIA BENNETT Since the start of her 37-year career, Lydia Bennett has been a pioneer in the commercial real estate industry. Recognizing a gap in the market, Bennett founded her first company, Saratoga Commercial Real Estate, as the first of many businesses that she would form. Today, Bennett serves as the founder, sole owner and president of Commercial Real Estate West Coast, which covers the full breadth of real estate services, including investment brokerage, tenant representation and consulting. Throughout the pandemic, Bennett helped clients negotiate existing leases, secure PPP funding, expand into new locations and prepare development strategies. She is a member of CCIM, where she developed the first international online core curriculum course, and she is also a mentor with CREW Network.

ANTONIA CARDONE In 2020, as companies were forced to reassess workplace strategy, Antonia Cardone was there to guide them. As Cushman & Wakefield's leader of total workplace for the Americas, as well as workplace strategy and change management, Cardone creates dynamic workplace environments and addresses behavioral changes to ensure productivity on behalf of her occupier clients. She was a leader of Cushman & Wakefield's recovery readiness task force, where she assisted in creating a guide to help occupiers reopen their workplace. The guide was so well received that the firm translated it into several languages and distributed it internationally. Cardone speaks regularly at industry conferences and participates in webinars with organizations such as NCREIF, NMHC, ASAE and CREW Network.

RACHEL CASANOVA With a 26-year career in commercial real estate and deep experience in all aspects of corporate real estate, Rachel Casanova's expertise proved essential during the pandemic. As the senior managing director of workplace innovation at Cushman & Wakefield within the Tri-State region, Casanova works closely with the firm's global total workplace team. Throughout the pandemic, Casanova advised more than 200 clients, produced several podcasts and spoke on industry panels at ULI, WeWork Innovation Summit, NAIOP, CoreNet and the Real Estate Institute, among others. Casanova has also helped to advise clients as a member of Cushman & Wakefield's global COVID-19 recovery readiness task force and she was an author of Cushman & Wakefield's recovery readiness guide.

MAUREEN EHRENBERG Maureen Ehrenberg has had a storied career with stints at JLL, CBRE, Grubb & Ellis Co. and WeWork. In August 2020, Ehrenberg co-founded Blue Skyre IBE, a tech-forward, boutique brokerage firm focused on helping clients maximize portfolio and property performance where she now serves as CEO. As the pandemic disrupted the traditional workplace, Ehrenberg focused on thought-leadership. Her guidance was sought out by many organizations, including the US government, concerning the future of the office and return to work strategies. In addition to workplace strategy, she also provided insight on matters such as ESG, smart buildings and smart workplaces. As a leader in the industry, she is a member of CoreNet Global, the RICs, IFMA and Executive Women in Corporate Real Estate.

SUMMER GELL As a principal at Partner Engineering and Science Inc., Summer Gell oversees six offices in Florida and she serves on the executive board at the firm, where she strategizes on corporate growth and efficiencies. At the firm, Gell also manages due diligence, including Phase I ESAs and PCAs. Throughout her 30-year career, Gell served as an environmental scientist, project manager or senior author for projects associated with more than 10,000 real estate transactions. In 2020 alone, she facilitated 3,000 transactions; contributing significantly to the firm's success while supporting clients during the pandemic. Gell is a member of the Mortgage Bankers Association and National Multihousing Council, and she is the author of "Due Diligence in Double Time."

SUSAN HINKSON-CARLING For 30 years, Susan Hinkson-Carling has dedicated her career to the built world. She is an expert in zoning policy, planning, land use, architecture and finance, and she leverages this expertise to advise clients in development planning. While Hinkson-Carling has previously held positions in architecture and public policy, she currently serves as managing director and group leader of the strategic advisory firm, Capalino. Last year, the firm tasked Hinkson-Carling with overseeing the formation of the vertically-integrated entrepreneurial and real estate platform, Capalino Ventures, as well as nearly $1 billion in development and financing initiatives.

SUSAN HOFFMAN Less than a month before the pandemic, Susan Hoffman left a major firm to take on the role of VP of solutions development at the Instant Group, an entrepreneurial brokerage firm. Within the role, Hoffman focuses on business and client development and expands the firm's foothold in the Western region. When the pandemic hit, she streamlined communication and workflow to maintain productivity at the firm. As a result of her leadership, two of her team members were promoted. In addition to leading her team to success, Hoffman continued to work on complex transactions last year, including managing activity on a 60-office global portfolio for a network security firm.

HELENE JACOBSON In 2017, Helene Jacobson joined Newmark valuation & advisory as executive managing director, and she has since grown the division from 10 professionals to more than 500. In the past year, the department experienced significant challenges and Jacobson's leadership skills became imperative to both the success of the company and the team. During this time, she was able to successfully expand the division and grow revenue. Jacobson has also been integral in growing the firm into the third-largest appraisal organization in the country. She has professional appraisal designations of MAI and MRICS, and she works as a mentor for young professionals.

ARDEN KARSON In the middle of a global pandemic, Arden Karson decided to launch a new brokerage and advisory company, Karson & Co. in South Florida. Karson serves as managing principal of the firm, focused on advising clients to achieve real estate objectives in the growing market. In the firm's first year, Karson has already grown the company to employ four professionals and has built a healthy roster of new-to-market clients looking to invest in South Florida. Karson is an advisory board member of ULI South Florida and a sponsorship chair for the 2021 Florida Summit. She is also an advisory board member of the Michigan Ross Real Estate Fund. In addition, Karson serves as an executive board member and chair of the nominating committee for the University of Miami's masters in real estate + urbanism program.

STEPHANIE MCCLAIN Stephanie McClain is among the leading valuation experts in the country. With 24 years of experience and an in-depth understanding of real estate property valuation and appreciation, McClain currently serves as SVP of valuations at American Realty Advisors. In this role, McClain oversees and manages all quarterly valuation activity for ARA's $10 billion, 120 property portfolio. During the pandemic, she continued to complete accurate property valuations on-time, she increased resource efficiency by implementing numerous process changes and she provided real-time valuation input from market participants in an effort to better forecast potential impacts on property performance. Furthermore, last year, McClain was elected as vice-chair and president-elect of the NCREIF investment advisors valuation sub-committee.

CAROLYN L. PIANIN Since the start of the pandemic, Carolyn Pianin has consistently provided guidance to the commercial real estate industry. Last year, Pianin spoke at several industry events hosted by organizations such as CREW Network, LaGrassa Round Table and Amtrust Title. As SVP at Arcturus Group, Pianin oversees the asset management of high net-worth clients. She recently guided a client on the new operating and management agreements for a $300 million, 1,200-unit multifamily portfolio across 12 partnerships in New York City. In recent years, Pianin served as the deputy chair of WX NY Women Executives in Real Estate's programming committee; she is currently a member of the engagement and empowerment committee for CREW New York.

JENNIFER A. STARK In only four years, Jennifer Stark has been promoted from a project manager to VP of project management at Avison Young. With a back-ground in architecture, Stark shifted her career to focus on development projects from an owner's perspective, which became a challenging feat in 2020. She held targeted team meetings to obtain input and to ensure projects stayed on target. Among these projects included the construction of a new hotel development in Pennsylvania, for which Stark and her team managed all stakeholders, handled an eight-week COVID-19 shutdown and still delivered the project on time. Stark is deeply involved in industry organizations. She serves as the chair of the Lower Makefield historical architectural review board and the Lower Makefield Township board of appeals. She is the president of the Lower Makefield Historical Society and a Pennsylvania representative on the board for Preservation Action in Washington DC.

CHERYL A. TYNDALL Cheryl Tyndall is an expert in project management. Throughout her 30-year career, she has managed teams on nearly every continent. With a storied career in the flexible space market, Tyndall previously served as the VP of design and construction at IWG, and has also worked at StructureTone and Turner Construction. Tyndall currently oversees everything from due diligence and design to construction and program management as the senior director of enterprise project management and occupier services for the Americas at Colliers. In 2020, Tyndall earned the Colliers occupier services Americas' client-facing excellence award, and she recently received the highest ranking on the Project Quality Index/NPS score for a three-story build-out in Santiago, Chile. Tyndall is a member of Colliers' women's network, its women in construction group and its inclusive leadership network.

NASEEM WENZEL Naseem Wenzel is an expert in data strategy and technology solutions that drive efficiency in the commercial real estate market. She is a partner at CohnReznick LLP, where she oversees real estate strategy and innovation, while working with investment managers, administrators and commercial real estate companies to implement new technologies. She has previously handled data strategy for a global investment management firm. Wenzel's role became even more essential last year when the pandemic highlighted issues with data and technology access. Wenzel spoke diligently at industry events and she authored "CRE's Evolving Metric: The Metrics that Enable Commercial Real Estate to Capitalize on the Occupier Experience." She additionally serves as the chairman of OSCRE International and as a member of CREW Network.
CRE Legal Counsel

TERRI L. ADLER Terri Adler is consistently breaking barriers. She is the first female practice chair and managing partner at Duval & Stachenfeld LLP. Within her role, Adler is known for working on complex transactions, including joint-venture and corporate real estate deals. Most notably, Adler created the legal framework for the first sponsor capital fund to exclusively target opportunity zone investments. The framework was used to form $100 million in qualified opportunity zone funds throughout the Northeast. Adler is also the founder of Duval & Stachenfeld women's initiative, which is dedicated to mentoring women both inside and outside of the firm.

SENWAN AKHTAR Real estate developers depend on Senwan Akhtar to provide high-level and strategic advice on middle-market transactions. Akhtar serves as counsel at Greenbaum, Rowe, Smith & Davis LLP, and she also holds leadership positions at the New Jersey State Bar Association and the Middlesex County Bar Association. In 2020, Akhtar provided counsel on the joint-venture agreement and mortgage financing for a 1,000-unit residential project; the joint-venture agreement and mortgage financing, operating agreements and title matters for the acquisition of a $40 million apartment complex; and a $15 million recapitalization and corporate restructuring transaction. In 2020, Akhtar additionally earned the Transactional Lawyer of the Year award by the Middlesex County Bar Association in New Jersey.

KATHERINE AMADOR With more than 25 years of experience as a real estate attorney, Katherine Amador had experienced market disruption prior to the onset of the COVID-19 pandemic. A partner and commercial real estate attorney at Berger Singerman, Amador continued to rack up successes throughout 2020. Last year, she secured more than $15 million in deals and loans for the firm, she leveraged her experience in litigation to secure new clients and she augmented services for existing clients. Amador leads the firm's business, finance and tax team and she is known for working on complex deals for both private and institutional clients. She is a dedicated professional with active memberships in the Commercial Industrial Association of South Florida, Cuban American Bar Association, the American Bar Association and the Florida Bar Real Property. She also serves on the board of directors and as membership chair for the Latin Builders Association. She is also the founder and first chair of the Women of the Latin Builders Association Committee.

CHRISTINE HAYES BECKER As general counsel for Confluent Development, Christine Hayes Becker is a pillar in the organization. In addition to overseeing legal activities, policies and risk assessment, Becker supports the development team by finding solutions to enhance efficiencies, such as automating the acquisition and leasing processes. Becker leads the firm's applicable technology task force to source, vet and implement construction technology solutions, and she also provides mentorship to team members. Last year, Becker restructured the firm's guarantees to transition them in-house, which involved managing a significant number of deals. She is a member of the American Bar Association, Colorado Bar Association, the Denver Bar Association and Super Lawyers.

STACY BERCUN BOHM Stacy Bercun Bohm is one of the leading women in construction real estate law. With nearly 30 years of experience, Bohm is currently a partner at Akerman LLP, where she leads the firm's Florida law practice. Bohm is one of the first lawyers in Florida to earn Board Certification and LEED accreditation. Last year, she drafted construction guidance to comply with CDC and government regulations during the pandemic, and she has also penned articles for various media outlets. In the past 12 months, Bohm has worked on several high-profile projects, including serving as primary construction counsel for MSD Partners in the $500 million renovation of the Naples Beach Hotel & Golf Club, and she represented the City of Orlando in the drafting and negotiation of the project construction agreement for the Citrus Bowl and an MLS Soccer Stadium.

ALTHEA J. BROUGHTON An expert in affordable housing, Althea Broughton has contributed to the development of tens of thousands of affordable housing units. She is a partner at Arnall Golden Gregory LLP and the former co-chair of the firm's real estate practice group, representing developers and owners in housing transactions. Last year, Broughton worked on a $62 million transit-oriented development at King Memorial MARTA station; the $33 million redevelopment of Bethel Towers in Downtown Atlanta; and a $37 million affordable housing project development in Atlanta. Broughton is a member of the inaugural class of ULI Atlanta's Women's Leadership Initiative Class of the Leaders and she is a member of ULI's National Affordable Housing Council.

JENNIFER CLARK In 2020, Jennifer Clark drove significant growth at the RMR Group, where she serves as EVP, general counsel and secretary. Under her leadership, the company has built a portfolio of nearly 2,100 assets under management valuing $32 billion, as well as a team of more than 600 real estate professionals across more than 30 offices nationwide. Last year, Clark handled some of the firm's largest transactions, including Diversified Healthcare Trust's $1 billion public offering of senior notes and Industrial Logistics Properties Trust's $680 million joint-venture for 12 of its mainland US properties. Clark also guided the firm's response to the COVID-19 pandemic, including handling deferral requests, addressing rent relief and monitoring safety guidelines from the state and local governments.

VIVIAN DE LAS CUEVAS-DIAZ Vivian de las Cuevas-Diaz is one of the leading real estate attorneys for Latin American real estate players transacting in the US market. She is a partner and the deputy real estate section leader at Holland & Knight LLP. While leading the firm's response to the pandemic throughout last year, Cuevas-Diaz maintained client relationships, cultivated marketing strategies, increased the company's web presence and improved internal communications. When she isn't focused on deals, Cuevas-Diaz is working on enhancing diversity as the co-chair of Holland & Knight's women's initiative Miami group and a member of CREW Miami.

VICKY GUNNING Despite shifting 200-plus attorneys to remote work, Vicky Gunning managed to make it through the pandemic nearly unscathed. As the Dallas office managing partner at Locke Lord LLP, Gunning focuses on commercial real estate debt and finance transactions. She previously served as the lead counsel for a major money center bank in documenting and restructuring a $1.1 billion syndicated line of credit to a major oil company. During the pandemic, she continued to manage strong business operations by working on major deals. Under her leadership as co-chair of the firm's global finance, banking and real estate department, Gunning helped lead the office in closing out 2020 with more than $74 million in billings; representing a less than 5% drop than billings from the previous year, even though several transactions were canceled or stalled during the pandemic.

CHRISTINA E. HASSAN A pioneer in leisure and hospitality development and a partner at Morris, Manning & Martin LLP, Christina Hassan works on some of the most innovative, boutique and lifestyle hotel projects in the industry. As the firm's lead attorney for Salt Hotels, Hassan is currently over-seeing a new development in New York City for which she recently negotiated a complex management agreement. Last year, Hassan was elected as the board secretary for the Marlan Forest Citizens Association, and she has also been awarded an International Law Office client choice award in Washington DC.

MARYBETH HEYDT Throughout her 27 years as a commercial real estate attorney, MaryBeth Heydt has completed $1 billion in purchase and sale transactions and more than $2 billion in workout and lending transactions as a CRE business advisor. While she has an extensive career in leadership roles at several companies, Heydt is currently a partner at DTO Law, where she focuses on a broad range of commercial real estate transactions. Heydt is a member of the USC Real Estate Law and Business Forum executive committee and she previously served on the Commercial Real Estate Women-Los Angeles general counsel committee.

DUSTY E. KIRK Early in her 30-year career, Dusty Kirk was referred to as Pennsylvania's "queen of malls" for securing the state's first voluntary local real estate tax abatement on behalf of the Robinson Township's initial mall project's developers. Since then, Kirk has completed dozens of similar projects statewide. She is a partner at Reed Smith LLP, where she focuses on development, acquisitions and economic incentives. Kirk is also an avid supporter of women in the industry. She serves as chair of ULI's Women's Leadership Institute, as an active member of CREW Network, and as a knowledgeable mentor for women in the industry.

JENNIFER A. MARLER As senior managing director and the head of real estate at Guggenheim Partners Investment Management, Jennifer Marler was tasked with guiding the company through the challenges of the pandemic. Last year, Marler was able to increase the firm's revenue by nearly 15% and she closed the year with no delinquencies. Last year, she launched an equity investments platform in partnership with ElmTree Funds, for which Guggenheim clients invested an estimated $600 million to acquire portfolios of assets leased to Amazon. Marler manages a team of 30 professionals in originating commercial loans and equity investments. On behalf of Guggenheim, she manages a nearly $10 billion investment portfolio.

LAURINDA MARTINS Over the last 17 years, Laurinda Martins has worked on developments in New York City that have transformed the skyline. As real estate partner at Fried, Frank, Harris, Shriver & Jacobson LLP, Martins has worked on iconic towers such as Manhattan West and 5 World Trade Center. Last year, Martins worked on several large construction financings, most notably representing Blackstone in the $1.6 billion financing of a 19-property portfolio across the US and representing Brookfield a $110 million construction loan to finance a development at 4 Manhattan West in New York City.
KRISTA MINIUTTI As a partner at Simpson Thacher & Bartlett LLP, Krista Miniutti has an impressive roster of clients, including Blackstone, KSL Partners, Westbrook Partners and Northwood Investors, and she also works with some of the biggest names in the hotel sector, such as Marriott, Hyatt and Hilton. In 2020, Miniutti managed the largest private real estate deal of the year when she represented Blackstone in its $14.6 billion recapitalization of BioMed Realty. Since joining the firm, Miniutti has advised on significant real estate transactions totaling nearly $90 billion and she has helped the firm become an industry leader.

VIRGINIA M. PEDREIRA In 2020, Virginia Pedreira completed some of the largest transactions in the US. A partner at Stoel Rives LLP, Pedreira led more than 200 real estate financing transactions last year. Among her top deals, Pedreira represented Transamerica Inc. in the $650 million sale of the Transamerica Pyramid Center in San Francisco, and she represented a global insurance company in more than 90 financing transactions, including the restructuring of a $1 billion credit facility. With a 33-year career and as a partner at the firm for more than two decades, Pedreira holds deep relationships with clients and now more than 75% of her work is from long-standing relationships.

LISA ALPERT ROSEN Lisa Alpert Rosen has worked on some of the largest real estate transactions at Eversheds Sutherland, where she is a partner and the deputy chair of the US real estate practice group. Throughout her career, Rosen has handled more than $26 billion in deal volume, and in the past year, her work has played a key role for the firm's securitization and capital markets clients. She routinely handles large loan originations, assumptions and restructurings valuing more than $100 million, as well as investment sales, acquisitions and joint-ventures. Outside of the office, Rosen is a lecturer for the Practicing Law Institute and in 2020, she is included in Washington DC Super Lawyers for the seventh consecutive year. She is a member of the Commercial Real Estate Finance Council, CREW Network and the Real Property Probate and Trust Law Section of the American Bar Association.

MELISSA SMITH-GROFF Melissa Smith-Groff is an expert in headquarter relocations for Fortune 500 companies. She is a partner at Husch Blackwell LLP and has built a national practice with a roster of more than 100 high-profile clients. During her career, she has provided real estate legal counsel for Jacobs Engineering Group Inc.'s more than 250 properties, and she currently advises a publicly-traded restaurant and retail client on its more than 500-locations. Smith-Groff is a former clerk for the Eighth Circuit US Court of Appeals, and she is currently the co-chair of Husch Blackwell's corporate real estate practice. She is a member of ICSC and the Bar Association of Metropolitan St. Louis.

MINDY STERN A partner at Schwartz Sladkus Reich Greenberg Atlas LLP, Mindy Stern holds 38 years of experience in commercial real estate law, specializing in representing for-profit and nonprofit entities and public companies in sales, acquisitions and leasing transactions. Stern led her firm's response to the COVID-19 pandemic, during which she advanced projects, transactions and education initiatives while preventing any serious issues. Stern previously served as chair of the Real Property Law Section of the New York State Bar Association and she is currently a member of the section's executive committee.

BARBARA A. TRACHTENBERG In 2020, Barbara Trachtenberg led the $1 billion acquisition and financing of a three-building life science portfolio in San Francisco; one of the earliest large real estate transactions to close during the pandemic. As a partner at DLA Piper and the co-vice chair of its US real estate practice, Trachtenberg leads 200 real estate lawyers in the US. In addition to the life science portfolio transaction, Trachtenberg closed several other major deals during the pandemic. Others transactions include representing AEW Capital Management in the $48 million sale of a multifamily project located in Virginia, and representing Westbrook Partners in the acquisition and $63.7 million mortgage financing for a six-building industrial portfolio near Boston. Trachtenberg is a member of CREW Boston and the American College of Real Estate Lawyers.

KATHLEEN J. WU In the past year, Kathleen Wu has worked on transactions valuing nearly $3.6 billion. Wu is a partner at Hunton Andrews Kurth LLP in the firm's capital finance and real estate practice and she is the co-chair of the firm's real estate and investment industry group, which is composed of 200 lawyers. Her impressive transaction volume in the last year includes representing an institutional lender in the financing of a $1.38 billion loan for a multifamily portfolio and representing a financial institution in the $1.32 billion expansion of an existing credit facility to secure 48 warehouse properties across the US. Wu serves on the board of regents for Texas Woman's University and the board of directors of Rebuilding Together.
Development Professionals
JENNIFER A. BAUS Jennifer Baus first joined the NRP Group in 2005 as project manager of affordable housing and over the past decade and a half she has grown alongside the company. In May 2020, just after the onset of the pandemic, Baus took on the role of SVP of design and entitlements, for which she manages all related activities and handles all development and project management. Last year, the NRP Group broke ground on a record 21 multifamily projects, including 4,865 units, accounting for the deployment of more than $1.3 billion in third-party capital. More than half of the developments were affordable units for residents earning less than 60% of the median area revenue. This year, Baus has already secured a pipeline of 18 groundbreakings, totaling nearly 3,800 units with more than $1 billion in commitments from third-party capital.

KIRSTEN M. BECK During the pandemic, Kirsten Beck kept construction projects moving. Beck serves as principal and VP of project management at Avison Young in New York, where she is responsible for everything from business development to client relationships and recruiting. In 2020, under Beck's guidance, the project management team in New York met all client deadlines and brought several major projects to completion. Beck oversaw the construction of Avison Young's 45,000-square-foot office space at 530 Fifth Ave., as well as improvements to LinkedIn's more than 500,000-square-foot New York City headquarters, which included an expansion and a total renovation. Her roster of clients includes Comcast, Panasonic and ADAPT. Beck is routinely recognized for her superior performance. She earned Avison Young's Tri-State project management professional of the year award and received the firm's corporate culture award.

JODY WALKER BELSICK With a specialization in stadium development, Jody Walker Belsick has an impressive portfolio of projects. As the VP at Kimley-Horn and Associates Inc., Belsick has played an integral role in expanding the company's presence in the Pacific Northwest market. In 2020, Belsick led the completion of Allegiant Stadium in Las Vegas, for which she handled all major aspects of the development. The project launched in 2017 and delivered last year, making it the fastest design and construction schedule for a stadium of its size and scale. At Kimley-Horn and Associates, Belsick oversees growth strategy, operations and business development. She is a member of NAIOP and CREW Network, and she plays a prominent role in Kimley-Horn and Associates' women leadership group.

ZELLEKA BIERMANN For more than 20 years, Zelleka Biermann has worked with the City of Charlotte in the housing services division, where she currently serves as development fund manager. Biermann plays a role in all of the multifamily projects within the area, as well as a large portion of single-family developments. During the pandemic, Biermann was integral in deploying capital and supporting the development of affordable housing. Last year, she aided in the addition of $50 million voter approved bond funds to the Charlotte Housing Trust Fund, to provide high-quality affordable housing. Biermann also manages multifamily affordable housing developments, which includes administering more than $210 million for the city's housing trust fund and all federally funded housing programs. She is a member of ULI Charlotte, an advisory committee member of Charlotte-Mecklenburg Continuum of Care Housing, a board member for Full Spectrum of New York and an advisory board member of the Green Communities Fund.

SHEILA BYRNE A property management expert, skilled crisis manager and truly considerate colleague, Sheila Byrne has proved essential to maximizing team contributions, driving business, shaping the corporate culture and attracting new team members and partners for the Habitat Co. Byrne commenced her industry career at the company more than 30 years ago and she now serves as a principal, an executive committee member and EVP of property management. She oversees a portfolio of more than 25,000 units and she is directly responsible for three separate business lines. During the pandemic, Byrne assisted in structuring a multifaceted strategy to manage and support employees, residents and partners, while maintaining cash flow. She implemented a new communication process, provided guidance for the firm's diverse portfolio and raised engagement levels to keep morale high. Byrne additionally serves as president of ABOMA.
KELLY CANTLEY Kelly Cantley reacted quickly to the COVID-19 pandemic in order to mitigate any delays for new construction projects. With more than 25 years of experience, Cantley, SVP at Bozzuto Construction Co., immediately implemented a task force last year to better communicate protocols, updates and other essential information to employees. She also tasked members of the coalition with specific roles in different operating areas to ensure the company was in compliance with the guidelines. As a result, Bozzuto Construction kept all job sites active and safe, it completed $826 million in volume and launched 12 new projects. During Cantley's tenure, as a direct result of her leadership, the firm has tripled in size, and it is now ranked on NMHC'S top 25 largest builders list.

NAKIRA CARTER As the VP at JLL and leader of the firm's project and development services team, Nakira Carter is at the helm of development in one of the fastest-growing cities in the country, Raleigh-Durham. Within her role, Carter manages the development, design, construction and branding of new construction projects, while overseeing a team of eight project managers. In 2020, Carter's team successfully delivered projects for 20 clients on time and on budget. Those projects totaled more than one million square feet and more than $75 million. Currently, Carter is working on a 30-story, 300-unit apartment development with 50,000 square feet of retail space, and she is leading the development of a 90,000-square-foot build-to-suit project. Carter still finds time to invest in the industry by serving on the programming committee for Carolinas CoreNet Global.

MARIANA CIRCIUMARU Mariana Circiumaru is the managing director at BentallGreenOak, where she plays an integral role in handling construction projects. Circiumaru managed to push forward in 2020 by closing multiple projects on time and on budget. Among her major developments were the repositionings of Newport Tower and 757 3rd Ave., which included extensive negotiations, corporate relocations and securing tenants. Circiumaru is also head of construction for the firm's value-add series of funds, for which she works with the asset management and underwriting teams to secure investments and better understand the financial scope of the project. Committed to diversity and inclusion, Circiumaru is a member of the Council of Urban Real Estate.

SANDYA DANDAMUDI A second-generation female-business owner, Sandya Dandamudi is one of the most sought-after and highly-regarded subcontractors in the Chicago market. Dandamudi is president of GI Stone, and she holds an impressive client list that includes high-profile companies, such as Related Midwest, JDL Development, Magellan Development Group, Parkside Realty and Hines. To offset the disruption from the pandemic, Dandamudi innovatively invested in new machinery to increase onsite efficiency, and she continues to invest in new technologies, like durable porcelain-reinforced marble tiles, which offers significant cost savings to her clients. She is currently working on the Fifth & Brazos, a 32-story tower under construction in downtown Austin, TX, as well as several projects in Downtown Chicago.
JENNIFER DIX Jennifer Dix is a trailblazer in construction management. She is the SVP of Trammell Crow Co., where she oversees budgets, schedules and the quality of development projects in Washington DC. Throughout her 27-year career, Dix has become known for her commitment to delivering projects on time and on budget, and this did not change in 2020. Not a single one of Dix's developments were affected by the pandemic, and she delivered some impressive projects. In the past 12 months, Dix completed Sentinel Square III, a class A 561,000-square-foot office building in Washington DC, which represents the third phase of a 1.2-million-square-foot office development, and she also completed The Shops at Dakota Crossing, a 141,000-square-foot retail center with a prominent tenant lineup. Dix is a member of NAIOP's DC/Maryland and Northern Virginia chapters, the U.S. Green Buildings Council and the District of Columbia Building Industry Association.

SONNET HUI Sonnet Hui took on the role as VP and general manager at Project Management Advisors Inc. in 2020, and she quickly managed the impacts from the pandemic. Within her official role, Hui manages business strategy, financials, operations and growth, however, last year, she additionally sought out solutions for construction challenges. Such solutions included evaluating robotics and other emerging technologies to streamline construction, and she also improved the company's digital project-management programs to improve collaboration between stakeholders. Hui and her team are currently working on noteworthy projects, including the development of P3 Lanterman at Cal Poly Pomona, a mixed-use development on a 300-acre site; and the Weingart Center Towers, a two-tower transitional and supportive housing facility on Skid Row in Los Angeles.

STACEY KAMPS In January 2021, Stacey Kamps was named CEO of Koch Development and president of SkyWheel Attractions, becoming one of few women at the helm of a commercial real estate development firm in St. Louis. As CEO, Kamps oversees the firm's extensive commercial real estate and amusement attractions. During the pandemic, she took the opportunity to reinvest in SkyWheel Myrtle Beach to strengthen its market position and meet new demand once COVID-19 restrictions lifted. Throughout the pandemic, Kamps also secured new leases in the firm's commercial properties and she helped retail tenants secure PPP funding; ultimately delivering more stability in the portfolio. Outside of the office, Kamps is an elected council member for the St. Louis suburb of Ladue and she is a member of Midwest BankCentre's women connect advisory board.

JULIE KIMBLE With an industry career starting in the mid-1980s, Julie Kimble has developed and leased more than four million square feet of commercial space. Earlier in her career, Kimble led a global outsourced facilities account encompassing 32 countries, a team of more than 600 professionals and a profit and loss statement of more than $350 million. Kimble founded the commercial real estate services firm KimbleCo in 2014, and she has since continued to lead the company to success as CEO. In 2020, she ended the year profitably, obtained tax increment financing for a new 183-unit apartment project, secured new brokerage contacts and closed several lease agreements, including a 62,000-square-foot industrial transaction. Kimble keeps busy outside of the firm as a member of MNCREW, TeamWomen, the Power of 100, the Greater Minneapolis Chamber of Commerce and the Saint Paul Area Chamber of Commerce.

TRACY LEA NEFF With more than 25 years of experience, Tracy Lea Neff was well-equipped to take on the pandemic. During the global crisis, Neff was promoted as the Americas operations director at Unispace and she was able to strengthen the company and grow the existing team. Neff worked closely with the senior safety manager to develop a strategy to cope with new regulations and challenges. She led the company's North America emergency response team, which ensured the safety of the studio staff nationwide. In addition to her role at Unispace, Neff is a member of the New England chapter of CoreNet.

DENISE PINKSTON Denise Pinkston played a crucial role in the State of California's legalization of accessory dwelling units, which has become a major part of the solution to combat the affordable housing crisis. Pinkston was involved in drafting, lobbying and creating support coalitions to ensure its passage. As a result, more than 20,000 ADUs have come to the market in California over the past three years. Pinkston is a partner at TMG Partners, where she oversees design, entitlements, construction and property management for the firm in the Bay Area. Her portfolio of developments includes the Hamilton Field redevelopment, Emeryville Public Market and Telegraph Tower in Oakland.

LISA H. REDDY As VP and leasing officer at Prologis Inc., Lisa Reddy oversees the firm's industrial portfolio within the Los Angeles and Orange County markets, which totals 35 million square feet. Reddy's portfolio consists of 15.5 million square feet and comprises 150 buildings and 200 leases. Reddy has a roster of clients including Amazon, Disney, DHL, FedEx, Kroger and Los Angeles World Airports. In 2020 alone, Reddy completed 50 transactions totaling more than $150 million in net lease consideration, and she also secured nine new deals for Prologis Essentials. Last year, she also led the redesign of the company's property search tool, which enhanced its efficiency for delivering reliable information.

JULIE SKOLNICKI As senior managing director of university partnerships at Greystar, Julie Skolnicki oversees a $2 billion pipeline of university developments. She leads all university public-private partnerships for the firm, which includes overseeing the student housing leadership team and the investment committee for higher education and student housing. During her more than 20-year career, Skolnicki has executed more than $5 billion in mixed-use university projects. In 2020, she assisted in completing deals for six sites that were approved for more than 4,000 beds and valued at more than $800 million. Her current ongoing projects include a housing development at the University of Hawaii and a football stadium at the University of Alabama. This year, Skolnicki already assisted in completing the recapitalization of Greystar's P3 partnership at the University of Kentucky with Harrison Street.

LESLIE SMALLWOOD-LEWIS In 2008, Leslie Smallwood-Lewis founded Mosaic Development Partners to focus on the redevelopment and rehabilitation of commercial properties in underserved urban communities. Since its inception, the company has developed more than $120 million in real estate projects and has created more than 200 construction jobs and 100 permanent jobs. As co-owner of the firm, Smallwood-Lewis notably led her team in a competitive RFP process with the Philadelphia Industrial Development Corp. to obtain the exclusive rights to a 109-acre development site in the Philadelphia Navy Yard, in partnership with Ensemble Group. The $400 million first phase of the project will deliver in 2022. Smallwood-Lewis is known for her deep commitment to her projects, as well as delivering on-time and on-budget.

ELIZABETH TESKE A certified property manager, Elizabeth Teske understands how to manage a property through a crisis. Teske joined Dermody Properties in the midst of the Financial Crisis in 2009, which served as a dress rehearsal for the pandemic. At that time, Teske worked tirelessly to retain clients and deliver stability at the property level. She currently serves as SVP of property management, and in her 12 years at the firm, she has managed more than 11 million square feet. Teske has 30 years of experience as a property manager, and she is a member of NAIOP's Northern Nevada chapter, where she formerly served as president.
SARAH WEBB Sarah Webb is the expert behind a long list of award-winning developments in Southern California. As project manager at Howard Building Corp., Webb has completed projects on behalf of the American Association of Critical-Care Nurses, Appfolio, Pacific Life, Pacific Premier Bank and TP-Link, and she has managed more than 1.5 million square feet in tenant improvement projects. Webb's projects have earned International Interior Design Association Calibre awards and have received CoreNet Global REmmy nominations. Throughout the pandemic, Webb closely managed relationships with project stakeholders to overcome evolving restrictions and timeline challenges. As a result, Howard Building Corp. has maintained a strong relationship with all clients and consultants.
Finance Executives

CARMEN AGUILAR As an expert in FHA multifamily and healthcare mortgage insurance programs and GNMA mortgage-backed securities, Carmen Aguilar is an industry-leading project manager. She is the managing director of HUD and GNMA operations at Dwight Capital, where she maintains tight relationships with HUD, Ginnie Mae and various financial institutions, while overseeing the closing, servicing and asset management departments. Aguilar's skills were particularly crucial last year when Dwight Capital saw a surge in loan volume. Aguilar played an integral role in helping the firm secure more than $2.42 billion in multifamily and healthcare FHA firm commitments, which included closing 139 HUD loans and increasing the firm's lending volume by more than 300%. She also assisted in bringing loan servicing in-house and adding warehouse lines.

ANGELA AMAN Angela Aman served as the CFO at three large institutions before the age of 40. She is currently the CFO at Brixmor Property Group, making her one of the youngest CFOs of a publicly-traded REIT and one of only a few females. Aman oversees the firm's financial activities, including capital markets, investor relations, financial reporting and financial asset management and she manages a team of 125 professionals. During the pandemic, Aman worked to increase the company's liquidity in an effort to enhance its financial position. Brixmor Property Group currently benefits from $1.6 billion in available liquidity and the firm has only $250 million of debt maturing through 2022. The activity illustrates Aman's ability to harvest value and strengthen a company's balance sheet.

ADRIENNE BAIN In 2019, Adrienne Bain was hired to lead the expansion of Citizens Bank in California and Texas, and she has since become an expert in the Southwest region. On behalf of the firm, Bain has established a presence in Houston, El Segundo and San Francisco, and she has grown the firm's regional portfolio to $2.2 billion in commitments. Bain has also developed a sensitivity model to manage the instability of the gas and oil markets, which helps to identify potential issues in real estate assets early on to mitigate risk. As the firm's portfolio management team lead for the Southwest region, Bain handles all financial services for more than five million clients. She is also a principal at B Squared Group, a commercial real estate investment company.

KATE BYFORD In 2020, Kate Byford was named the head of agency finance at Capital One, overseeing $9 billion in annual production and a team of more than 200 associates. Previously, Byford had been overseeing capital markets and pricing strategies, serving as SVP and head of multifamily capital markets and as a multifamily operating officer at Capital One on the multifamily finance team. Byford's storied experience shined last year when she worked to maintain the firm's standing as a top 10 Fannie Mae DUS and Freddie Mac Optigo lender throughout the pandemic, ultimately producing a record year of lending activity for the firm.

ARCHNA GUPTA As SVP and deputy chief underwriter at Walker & Dunlop, Archna Gupta takes a personal approach to capital markets services. Leveraging her deep experience in Freddie Mac and Fannie Mae loan programs, Gupta guides the entire process while ensuring compliance with all guidelines and quality underwriting standards. She serves as one of the firm's top performing deputy chief underwriters. As a result, in 2021, Walker & Dunlop was named the top US multifamily lender by the Mortgage Bankers Association. Gupta has overseen the under-writing of more than 300 agency transactions with loan volumes totaling nearly $8 billion, including more than $6 billion in Fannie Mae loan volume over the past three years, and she served as the credit lead on the largest transaction in the firm's history, a $2.4 billion Fannie Mae credit facility for the refinance of a 67-property portfolio.
ELVA HERNANDEZ When Elva Hernandez took on the role as VP of accounting at CIRE Equity, she was tasked with rebuilding the firm's accounting department. The pandemic then hit only four months into her role, however, the challenge did not defeat Hernandez. She transformed the department and integrated it into the firm's culture, all while restoring the team's morale. Within the company, she is known as a super-woman; capable of structuring complex deals while serving as an inspirational leader to her team. To accomplish these goals, Hernandez possesses a mastery of real estate accounting, complex debt structures and ownership structures, with experience in NNN reconciliations with retail experience.

TAMMY JONES Tammy Jones' stats alone are enough to prove her abilities as an influencer in the field. Jones has closed nearly $4 billion in commercial real estate debt and structured equity, including deploying $1.5 billion in equity. As co-founder and CEO of Basis Investment Group, Jones is also one of few Black female owners and leaders of a commercial real estate company. Under Jones' direction, the company provides creative financing solutions for clients, and during the pandemic, the firm launched a Big Rescue Program to provide rescue equity to borrowers in its fund. As a result, owners were able to dedicate resources to property operations and stay current on commitments. Jones is well-recognized among her peers as an industry leader, with accolades that include the winner of the Council of Urban Professionals 2019 finance catalyst award.

EN JUNG KIM Known as a force in the development sector, En Jung Kim serves as the executive director of community development banking at JPMorgan Chase, where she manages the bank's national new markets tax credits business. Kim's team invests $500 million to more than $1 billion annually in community development projects that help restore low-income communities. Last year, Kim helped lead the firm's launch of a $30 billion Path commitment that will make investments in Black and Latin communities and advance racial equity. Simultaneously, her team doubled the firm's investment volume in underserved communities in 2020. Kim serves on the executive board of the NMTC Coalition and she is a member of Women in Tax Credits.

BARBARA MACKIN With 40 years of experience in real estate finance, Barbara Mackin is a respected leader within the industry and at EagleBank, where she currently serves as SVP and CRE relationship manager. Mackin's strategic planning skills and strong client relationships have helped to maximize portfolio performance. Her skills shined in 2020 when, despite the pandemic, she secured more than $100 million in closings, completed complex loan modifications and developed three new customer relationships. Mackin is a former president of CREW Washington DC and she has previously worked at several financial companies including Citizens Financial Group and SunTrust Bank.

MICHELLE NGO Michelle Ngo's leadership as the SVP, CFO and treasurer at Kilroy Realty Corp. was integral to transforming the company into a top West Coast REIT. Ngo strengthened the company's balance sheet, worked with the ratings agency and evaluated debt options to finance an expansion strategy that drove substantial growth and increased the company from a $2 billion enterprise to a $10 billion enterprise. Ngo is known for her cross-collaboration leadership approach. During her nearly 15-year tenure at the firm, she has worked to underwrite development opportunities, manage investment analysts and lead the FPA group. In her current roles, Ngo also oversees investor relations and all accounting and taxes at the firm.

CAROL SHUMWAY Throughout her 30-year career, Carol Shumway has built a reputation as a pioneer in the industry. She has been an early adopter of technology and data-driven strategies to maximize portfolio value. As VP of reporting and compliance at KBS, Shumway has leaned into innovation by using enterprise-level technology to monitor metrics such as energy, occupancy and amenity use across the firm's $7.7 billion portfolio of properties under management. Shumway has helped to implement new technologies such as BPC software, CoStar's customizable investment management program and VTS, a software that tracks leasing activity, allowing the firm to leverage data and analytics to make strategic decisions.

KEEGAN SMITH Keegan Smith has rapidly excelled to the top. At 25 years old, Smith joined Bright Realty as a financial analyst, and within four years, she was promoted to VP, then SVP and EVP. Today, at 36, Smith serves as CFO of the firm, where she manages all lending relationships. In the past 18 months alone, Smith has overseen $350 million in loan placements and construction projects, and she is currently working on a pipeline of future loan applications totaling $175 million. While she has a long list of accomplishments, Smith's most notable achievement is the negotiation of the $53 million permanent financing for the 423-unit phase one of Bright Realty's Discovery at The Realm development. Managing hundreds of millions of dollars in complex loan structure and transactions, Smith is known for her infallible skills with numbers and she is in line to possibly one day lead the firm.

PRECILLA TORRES Throughout her 30-year career, Precilla Torres has held leadership positions at Citigroup, Lehman Brothers and Credit Suisse, where she has specialized in loan and structured product platforms. Today, Torres is the senior managing director and group head of real estate in-vestment strategies at Lument, where she manages non-agency lending products and third-party capital and develops new lending programs and capital markets solutions. Last year, Torres' leadership proved essential to the firm's merger with Hunt Real Estate Capital, RED Capital Group and Lancaster Pollard. She additionally launched a real estate investment strategies group at the firm and several new product initiatives. Torres is a member of the CRE Finance Council and she has previously volunteered at Civic Builders to provide financial services.

PAMELA VAN OS In May 2020, Pamela van Os joined Greystone with the most daunting of tasks: to grow the company in the middle of a global pandemic. As SVP and head of West Coast agency loan production, van Os led a 35-person team to soaring success last year. Thanks to her leadership, Greystone's West Coast team achieved a 70% year-over-year increase in production, nearly doubled the number of loans closed and increased income by more than 100%. Overall, van Os was able to grow both the company's market share and transactional footprint by improving the company's processes and origination tools and by curating a collaborative environment. As a direct result of her leadership, Greystone closed 2020 with $16.6 billion in loan origination volume, setting a new record.

SHANNAN WOOTEN Since joining TIAA Bank more than 25 years ago, Shannan Wooten has ranked as one of the bank's top two producers each year. As a senior account executive at TIAA Bank, Wooten doesn't merely originate an impressive volume of loans each year, she is also responsible for profitability metrics, business development, building new client relationships and working with her team to accomplish approvals and complete timely closings, all of which she does with ease. In 2020, Wooten exceeded expectations in her origination volumes by working in all asset types offered at the bank and by leveraging her deep well of expertise across market sectors.
Independent / Non-Business Professionals

GAY (SCHOLASTICA) D. CORORATON When it comes to emerging trends, market intelligence, insights and forecasts, Gay (Scholastica) Cororaton has her finger on the pulse of the industry. Cororaton is the senior economist and director of housing and commercial research for the National Association of REALTORS, where she provides essential market analysis and information to members as well as the media. As the past 12 months proved to be vital for the organization's members, Cororaton launched the Commercial Real Estate Metro Markets report to provide timely economic, demographic, housing and commercial market information for 52 US markets across all asset classes. These reports augmented the CRE Quarterly Market Survey and Commercial Market Trends and Outlook Report which Cororaton also produces for the industry. As an industry expert, Cororaton has worked with organizations, such as SIOR and Realtors Land Institute, to publish data reports and she regularly speaks at industry events.

ANYA COVERMAN Following a career as an attorney in the corporate and commercial real estate space, Anya Coverman now serves as an expert in government policy and regulation in relation to the real estate industry. As SVP of government affairs and general counsel for the Institute for Portfolio Alternatives, Coverman leverages her expertise to advocate for the organization's members, including global real estate institutions, on all federal and state legislative and regulatory advocacy initiatives. Coverman worked on the 2017 Tax Cuts and Jobs Act; was part of a coalition to vacate the 2016 US Department of Labor fiduciary rule; and consulted with legislators and regulators on implementation of the Qualified Opportunity Zone program.

FULYA KOCAK GIN Fulya Kocak Gin has been advocating for sustainability initiatives long before ESG goals became a top target for real estate companies. She is currently the SVP of ESG issues at Nareit, where she built the organization's ESG program to provide guidelines and best practices for the REIT industry. Gin oversees the Real Estate Sustainability Council, produces the REIT Industry ESG Report, maintains an ESG Dashboard to track industry progress and launched REITworks, an ESG-focused educational conference. Last year, she was named an Environment + Energy Leader, which recognizes the top 100 leaders driving sustainability efforts in the real estate space. Gin is a LEED Fellow and the author of the LEED AP BD+C Exam Preparation Guide and Study Cards.

LYNN KELLY Lynn Kelly is dedicated to the preservation of open, public spaces in New York City. As the executive director of the New York Restoration Project, Kelly works to preserve and create high-quality green spaces for all five boroughs. Upon joining the organization shortly before the pandemic, Kelly quickly got to work by creating Parks and Open Space Partners, a coalition of 30 open space organizations supporting New York City's public green spaces. By May of last year, the group published its 2020 COVID Impact Report in an effort to provide essential information to the community. The whole industry took notice. By the end of the year, Kelly earned the New York Society of Association Executives' NYC impact award on behalf of NYRP and she received a Medal of Honor award from the City Gardens Club of New York City.

JENNIFER PLATT As an industry advocate, Jennifer Platt regularly speaks before Congress on pressing issues that impact the real estate community on behalf of ICSC. As VP of federal operations for ICSC, Platt has introduced both the Small Business Comeback Act and the HOPE Act to Congress, and she was instrumental in securing an extension related to troubled debt restructuring. Platt maintains strong relationships with members of Congress and other federal agencies, she advocates for the organization's stance on issues and leads grassroots actions when necessary, all to represent the industry at the highest levels of government. Last year, Platt continued to make strides by launching the COVID-19 Recovery Fund Coalition with more than 100 organizations, which led to the Small Business Comeback Act. In 2020, she also provided guidance to elected officials on the Main Street Lending Program and tax reform implementation.

JODI VERMAAS Jodi Vermaas is creating a pathway for women and non-traditional learners in the construction field. She is the founder, instructor and program evaluator at Stonepile LLC, the executive leadership at the non-profit, Priority One Worldwide and chief leadership officer at Base4. Last year, Vermaas launched the Online Construction College through Stonepile, which now has more than 120 students enrolled. The education program focuses on modern construction methods, such as prefabricated and modular housing, which can help to increase the supply of affordable housing. Vermaas is the author of "Get Money Do Good", and she is a regular speaker at industry events.
Investment Professionals / Owners

JORDAN ARRIAGA As the president of operations and property management at Worth & Associates, Jordan Arriaga serves at the helm of the company and oversees its current portfolio and development pipeline. Since joining the firm in 2007, Arriaga has completed $500 million in commercial mortgage, construction and land loans. In 2020, she quickly adapted to new market challenges without cutting any team members or wages. As a result, Arriaga and her team acquired a new development project, for which it secured investment partners and signed leases for more than 80% of the building space. Arriaga anticipates an even more profitable year in 2021. Arriaga is a member of the Real Estate Council of San Antonio and CREW Network.

CAROL CLINE-ONG During the pandemic, Carol Cline-Ong's leadership skills shined. As co-founder, principal and CEO of MDL Group, Cline-Ong leads the firm's property management division and oversees 45 professionals. During the pandemic, she focused on supporting the team above all else by making bespoke arrangements based on individual needs, and instead of downsizing, Cline-Ong expanded by adding a marketing manager and promoting an employee to operations director. In 2020, Cline-Ong served as president of CREW Las Vegas and on the board of directors for Spread the Word Nevada. She is also an active member of BOMA, SNCCIM, IREM, ISCS, Metro Chamber of Commerce, Henderson Chamber of Commerce and Vistage.

LAURA CRAFT A leader in the ESG Space, Laura Craft has an esteemed reputation as SVP and head of global ESG strategy at Heitman, where she has made significant strides in advancing sustainability. Craft has played an integral role in cutting carbon emissions by 10.7% and reducing carbon production by more than 2%. She has also implemented onsite and offset renewable energy sources that have led to an 8.5% reduction in carbon emissions. Craft developed a proprietary system to assess climate-related risks in the portfolio, and she led a transition from energy consumption to onsite renewable resources at 50 US properties. As a result of Craft's leadership, Heitman's North American core openend fund earned a five-star ranking in the 2020 Global Real Estate Sustainability Benchmark. Craft lends her expertise as the co-chair of the Pension Real Estate Association Innovation Affinity Group and as a member of ULI Greenprint's performance committee, Reporting Standards ESG Think Tank, NCREIF ESG task force and IMT's Buildup 2030 committee.

CYNTHIA M. DALY Cynthia Daly's role as SVP and head of asset management and underwriting at Four Springs Capital Trust requires her to wear a lot of hats. She is a member of the firm's investment committee, which is responsible for business strategy and all acquisition and disposition moves. Daly leads the underwriting team in all property acquisitions, leads the disposition team from sale to closing process, and handles all property management, including leasing and cost control. During the pandemic, Daly successfully assisted in growing the firm's portfolio and increasing the value of assets under management by more than 40%.

KELLI FITZPATRICK The pandemic did not slow down Kelli Fitzpatrick. In 2020, as director of acquisitions at VanTrust Real Estate, Fitzpatrick was instrumental in the largest portfolio sale in the firm's history. The deal consisted of a financial audit that had to be completed remotely due to the pandemic, which involved executing virtual tours and distributing digital brochures for each asset. Fitzpatrick is a licensed real estate agent in Kansas and Missouri, and she is a member of CCIM and CREW Network's Kansas City chapter. She has 18 years of experience within the industry and experience in managing public financing and economic development projects for Kansas City.

ALICIA K. GLEN When the pandemic struck, Alicia Glen was in the midst of launching a real estate and investment business, focused on mixed-income residential development, MSquared. Despite the economic disruption, she forged ahead as the firm's founder and managing principal. Glen secured a $50 million anchor investor and completed the first close for a multi-investor fund focused on affordable housing projects with women and minority developers and is now preparing for a final close. Glen's rapid success during the market dislocation is a direct result of her deep experience and involvement in the industry. She is the board chair of Governors Island and women.nyc, a board member of two private companies and an advisor to the Chan Zuckerberg Initiative.

NATALIE ATUN GREENBERG Natalie Atun Greenberg joined MJW Investments as COO during the pandemic, however, she did not let the market disruption impact her performance. During the last 12 months, Greenberg has completed two acquisitions totaling more than 1,200 units, and she refinanced two existing multifamily properties. In her role at the firm, Greenberg has a profound impact on the firm's business. She oversees investment and operations strategies, asset management and marketing as well as client and employee engagement. She holds more than 20 years of industry experience and she serves as the elected president of UCLA's real estate alumni group, as a member of UCLA's Endowment Circle and a member of ULI's multifamily product council.

KIM HOURIHAN In 2020, Kim Hourihan was promoted to CIO of the Americas direct real estate strategies and a fund portfolio manager at CBRE Global Investors. At the company, Hourihan is responsible for overseeing the investment strategy for more than $18 billion in assets under management in the Americas. Hourihan is also the portfolio manager for a CBRE Global Investors' investment fund. Under the fund, her team completed $650 million of acquisitions in 2019, $860 million of acquisitions in 2020, and more than $200 million of acquisitions in Q1 of 2021; steadily growing the fund year-over-year. Hourihan still finds time to drive diversity programs at the firm by serving as co-head of CBRE Global Investors global DE&I council and as a mentor through CBRE's empower mentoring program, as well as the CBRE Global Investors mentoring program.
LINDA HOUSTON Throughout her 40-year career, Linda Houston has played a leadership role at various major real estate firms. Today, she is the managing director of asset management at Barings, where she oversees 31 assets currently valued at $3.3 billion. In the past year, Houston completed a $5 million renovation and repositioning plan, as well as the fill building lease, for an office building in Northern Virginia. During the past four decades, Houston has executed asset strategies across the four core real estate asset classes in the Eastern Region. She is a member of the BOMA board of directors in Boston, and she is a member of the Boxford, MA planning board and Boxford open space committee.

LOUISE KAVANAGH Louise Kavanagh is the only woman managing an open-ended pan-Asia core strategy at Nuveen Real Estate, where she serves as CIO, head of funds management and managing director. Within her roles, Kavanagh is responsible for $5 billion in assets under management. Through her strategy, Kavanagh continued to raise and deploy capital during the pandemic, including the closing of 10 multifamily assets located in Tokyo, Seoul and Osaka totaling $140 million. Under her leadership, the strategy has achieved the highest returns among similar funds for two consecutive quarters in 2020. In addition, Kavanagh serves on the firm's Asia leadership team, the LEAD committee and as the APAC representative on the firm's global people and culture committee.

KAREN E. KENNEDY As the president and founder of National Asset Services and NAS Investment Solutions, Karen Kennedy was faced with significant challenges during the pandemic. Occupancy and property value struggled at the property level, and capital became difficult to secure on new acquisitions. Kennedy quickly identified the problems and faced them directly to preserve occupancy and drive value. As a result, the firm closed in 2020 with year-over-year growth in NOI, with few delinquencies and with an average occupancy rate of more than 90%. Under the leadership, during the pandemic, the firm also added $33 million to its investment sales. Kennedy holds 37 years of experience and she is involved in several industry organizations, including serving as a cabinet member for the Los Angeles chapter of Jewish National Fund's real estate division.

TUBA MALINOWSKI Tuba Malinowski has 33 years of experience in the commercial real estate industry, and she has spent the past decade at Stockbridge. In January 2019, she was promoted to COO and she is also the senior portfolio manager for the firm's open-ended core fund. In the last decade, Malinowski has grown the fund to more than $3 billion in assets under management and 65 properties. Malinowski also developed a strategy to mitigate risk during economic downturns. That strategy was put to the test in 2020, and the fund not only remained stable but it has outperformed its gross return benchmark by 126 basis points. Malinowski is on the membership committee of the Pension Real Estate Association and she is a member of ULI.
SUSAN D. REBER Because of Susan Reber's superior leadership skills, not a single tenant at Real Estate Asset Strategies stopped paying rent during the pandemic. As co-managing partner and office manager at the firm, Reber is responsible for managing all financing, service contracts and maintaining relationships with tenants. Throughout the pandemic, her role required her to help tenants secure PPP funding and manage debt to mitigate downstream issues. Reber also partnered with marketing platforms such as CoStar to stabilize business activity and maximize exposure with limited resources.

SUSAN REESE With a focus on food-and-beverage tenants, Susan Reese had a challenging 2020. As managing partner at Madison Partners, Reese oversees all business management, strategic direction and investment decisions for the company. Early on, Reese deployed abatement and deferment programs to help tenants survive the pandemic. As a result, only one tenant closed its doors due to the crisis. Now that businesses are reopening, Reese is seeing a swift recovery. This is an example of several smart leadership decisions that Reese has made over her 30-year career. Another is her early investments. Decades ago, Reese invested in the Deep Ellum and Lower Greenville neighborhoods in Dallas, which have since expanded tremendously to her benefit.

VICKY SCHIFF In 2015, Vicky Schiff co-founded Mosaic Real Estate Credit and she has since driven tremendous success; quickly becoming a leader in the debt space. The company has completed $2.4 billion in originations by focusing on unique opportunities in the lending space, including single-family rentals, multifamily and condo projects. In the past 12 months, Schiff has originated multiple transactions, including a $100 million preferred equity investment that resulted in 12 workforce housing projects in the Southeast and numerous construction loans for multifamily projects. Schiff also oversees the firm's loan syndication program and ESG program. She is an advisory board member at the Price Center of Entrepreneurship & Innovation, and she established the Women in the Real Estate Network, a global network of leaders within the Young President's Organization Real Estate Network.

JENNIFER STEVENS As the founder of Alliance Global Advisors, Jennifer Stevens aims to bring an investor's perspective to real estate management. At the firm, Stevens analyzes performance returns, performs competitive analysis, conducts blind client surveys and manages marketing materials to evaluate the manager's business and drive investment performance for institutions. She has received a GRESB leadership award from the US Green Building Council and she is a member of several organizations, including the Global Real Estate Sustainability Benchmark, Pension Real Estate Association, Institutional Real Estate Investors, Women in Institutional Investment Network and National Council of Real Estate Investment Fiduciaries.
Marketing / Communications Professionals

CRISTINA ALLEN As the director of marketing for MKDA, Cristina Allen has played an integral role in growing the brand's presence during the COVID-19 pandemic. Allen promoted MKDA as industry thought-leaders by tapping into in-house knowledge and insights from the firm's design and architectural professionals. She helped in-house experts produce a wide variety of white papers on the pandemic, including "How Covid-19 Will Change the Workplace" and "In the Workplace of the Future, It's People First." In addition, Allen overhauled the firm's graphics to match brand standards. Allen holds 20 years of experience and a strong background in commercial real estate with memberships to the Association of Real Estate Women and CoreNet.

SHELLY BALDWIN A leading expert in ESG practices, Shelly Baldwin is spearheading the ESG strategy at the Praedium Group as ESG officer and head of client development. Baldwin is responsible for finding ways to shape ESG policy in suburban rental housing investment and she looks for ways to infuse ESG measures into the investment process. This includes implementing smart irrigation systems, replacing appliances with energy-efficient options and helping properties to prioritize recycling. In an effort to fuel the adoption of ESG, Baldwin founded the firm's internal ESG Committee, which meets quarterly to discuss ways to drive sustainability, tenant wellbeing and diversity measures across the firm's portfolio. During the pandemic, Baldwin worked closely with property managers to promote health and safety by offering masks and providing fee discounts to first responders.

SUSAN BLOOMFIELD With only a year in the position of chief marketing officer at Stream Realty Partners, Susan Bloomfield executed marketing strategies that resulted in company growth. When Bloomfield entered the role, she was asked to guide the firm's short-term and long-term strategy. She focused on integrating operations, content and digital platforms, including the addition of applied technologies, GIS/location intelligence and a digital presentation and website. Bloomfield's impressive results are the result of two decades of marketing experience in the commercial real estate space. She has held prior positions at Colliers and CBRE. Bloomfield is a founding member of the company's ESG committee, Women of Stream. She additionally serves as a mentor.
CASSANDRA BURNHAM During the pandemic, communication leadership became imperative to operations at Phillips Edison & Co, as the firm needed to connect its 300 remote-work employees. As associate VP of communications, Cassandra Burnham took the reins by coordinating more than 20 town hall meetings, drafting pandemic-specific daily communications and launching a resource page on the company-wide intranet dedicated to the crisis response. Burnham also drove the external marketing strategy, and in 2020, she secured 12 awards for the company, including Healthiest Employees and a Pillar Award for Community Service. One of the company's shopping centers also won an award as Best Comeback Retail Experience. Burnham is a member of the company's Networking Opportunities for Women and Multicultural Opportunities, Resources & Education groups.

LAURA CAMPBELL As EVP of investor relations and marketing at Hudson Pacific Properties, Laura Campbell has helped to drive substantial growth at the firm. She is responsible for communicating the firm's strategy and vision both internally and externally, which ultimately helped the firm grow from an ownership portfolio of eight million square feet to 20 million square feet over the last seven years. During the pandemic, Campbell's skillset became crucial as she transitioned investor engagement to a digital experience and led the firm's COVID-19 task force to develop a communication strategy for protocols and other related initiatives. Campbell also launched the company's environmental, social and governance platform, Better Blueprint, while overseeing all branding and execution.

DANIELLE FEROLETO Against all odds, 2020 was a growth year for Small Giants. Under the leadership of owner and president, Danielle Feroleto, the firm grew from 27 employees to 33 employees during the pandemic. Last year, Feroleto also launched a six-part webinar series to introduce the benefits of marketing to new clients. As a result, the firm was ranked 52nd in women-owned companies by revenue in Arizona and fifth among advertising agencies in Ranking Arizona. Feroleto is a board member of NAIOP Arizona, the Arizona Builders Alliance and the ACE Phoenix Mentorship Program, and she is also a ULI partnership forum group member and is on the Young Builders council.

JUDE FITZGERALD Jude Fitzgerald has a global presence in the commercial real estate marketing sector, known for her B2B and B2C executive-level experience in Australia, Japan and the US. Fitzgerald is the CMO of Logistics Property Company LLC, where she is responsible for establishing the firm as a leader in the industrial market. This year, she strategically advised the company to pause during the pandemic, and she executed an internal communication campaign to keep the team connected. In addition to navigating the challenges from the pandemic, Fitzgerald secured media recognition coinciding with the closing of Logistics Property Company's first $1 billion fund, and she produced the firm's first ESG report.
HEATHER GRUBBS Heather Grubbs' role as managing director and chief marketing officer at Black Creek Group has contributed to the firm's substantial growth. Since joining the company in 2018, Grubbs has elevated industry awareness for the company and has established the firm as an industry leader. Grubbs is responsible for the overarching marketing strategy, brand management, public relations and product management. In 2020, she boosted in-house communication during the pandemic by hosting update calls, working closely with each department, highlighting the firm's experts and educating tenants on PPP loans and safety initiatives. Last year, Grubbs also launched a new website and a LinkedIn podcast series that received more than 19,000 views.

MAURA A. HUDSON As SVP and head of the brand, insights and innovation group at Colliers, Maura Hudson oversees the marketing, business and client requirements of a $2.8 billion operation. She stepped into the role two months before the pandemic and quickly responded to the new challenge. Hudson worked closely with the human resources department to develop the US office reopening blueprint within two weeks, which was used as a model inside and outside of the firm, and she additionally led several campaigns. Under Hudson's leadership, the company ranked second in share of voice and ranked third in potential reach.

MOLLY KELLY In her 30-year career, Molly Kelly has led the marketing strategies for several major brokerage firms. Kelly is currently a principal and the global chief marketing and communications officer at Avison Young, where she has built a global marketing and communications team, led the firm's rebrand and visual identity, developed thought-leadership content and implemented centralized marketing technologies. In response to the pandemic, Kelly quickly developed a communications strategy for employees working from home. For clients, she also spearheaded an advisory board to focus on developing thought-leadership content to provide essential insights to the industry.

MADELYNE F. KIRCH Throughout the pandemic, Madelyne Kirch stayed busy by reassessing the marketing strategy for leading real estate projects. Kirch is the president of Sun & Moon Marketing Communications, with 45 years of experience in marketing for commercial real estate. In 2020, Kirch and her team led the rebranding for two corporate real estate owners; the branding of 125 West End Ave., a 400,000-square-foot adaptive-reuse project from Taconic Partners and Nuveen Real Estate; created a social media campaign for two luxury properties from Jack Resnick & Sons in Manhattan; and developed an advertising campaign for Small Change, a real estate impact investing platform.

TRICIA LAW With 26 years of experience in commercial real estate marketing, Tricia Law serves as the only paid employee at Retail Brokers Network, a 600-member, volunteer organization. As the executive director of the organization, Law is responsible for executing the organization's mission and the wishes of the executive committee. Law successfully led the firm's online presence during the pandemic. During this time, she transitioned to digital activities and increased online engagement by 40%. She created marketing standards regarding the use of Retail Brokers Network's logos, motto and intellectual property, and she oversees five separate councils at the organization.

TINA MORTERA Tina Mortera joined Progress Residential in 2016 and she has since helped to establish the company as one of the leaders in the single-family rental market. As SVP of marketing and communications, Mortera is responsible for branding, marketing, publications, communications and engagement programs. She led digital leasing strategies for the company's portfolio, allowing prospective tenants to directly view and apply from home. Last year, Mortera launched the Voice of the Consumer project, a tech-based program that enables renters to provide feedback on the company's homes and allows the company to quickly understand issues. Mortera additionally launched internal efforts focused on diversity and inclusion.

CHRIS PONDER Chris Ponder stepped into the role as senior manager of creative business development at Trammell Crow Co. just months before the start of the pandemic, and she immediately got to work. By the end of 2020, Ponder had developed new business proposals that generated 28 new deals, and she participated on two business development teams that earned new projects valued at nearly $4 billion. Ponder leads the business development efforts nationally to deliver high-quality RFPs and she works closely with the firm's marketing team. She is a board member of TCC's professional women's network and the firm's diversity, equity & inclusion steering committee.

KELLY PRICE As an expert in property-level marketing, Kelly Price navigated the challenges of the pandemic with ease. Price is the business development manager at CIRE Equity, where she drives ancillary revenue and organizes events at properties throughout the company's portfolio. During the pandemic, Price organized eight events and a rebranding campaign. Her efforts have increased social engagement by 20%. Most notably, she signed a storage agreement deal for $3,000 per month to provide additional space to tenants. This year, Price is on target to grow capitalized value by $800,000. Price also works with the local Chamber of Commerce.

NICOLE REED Nicole Reed holds 20 years of experience in managing everything from sales and leasing to property management. Reed is currently lending her skillset to JM Real Estate Inc. as marketing director where she manages property-level marketing and maintains listings. In 2020, Reed closed 42 leasing and sales transactions with deals ranging from 467 square feet to 6,000 square feet across asset classes, including the sale of a two-acre industrial land parcel. Reed was also successful in bringing a retail center to 100% occupancy by leasing nearly 18,000 square feet. She is a member of the Melbourne Regional Chamber of Commerce and the Space Coast Association of Realtors.

KATRINA REID In 2020, Katrina Reid saw an opportunity. As the managing director of marketing at IA Interior Architects, Reid worked to elevate the company's market presence by launching a series of client engagement surveys paired with panel discussions and webinars on the changing workplace, and she curated thought-leadership content, including blog posts, articles and white papers to keep the company engaged in the global conversation about the pandemic and its impact on real estate. Leading a team of 20 professionals, Reid worked with the company's 23 offices to execute these initiatives. She also supported growth by launching three new service lines with specialty firms and she expanded the firm's global studio in the APAC region with the launch of IASpaceMatrix, a partnership with Singapore-based design studio Space Matrix.
JESSICA REID Jessica Reid has her finger on the pulse of the Dallas real estate market. As the director of PR and marketing at Harwood International, Reid executes all media strategies for the company's brands, which include Harwood District and a portfolio of nine boutique hotels under the Harwood Hospitality Group. Throughout the pandemic, Reid worked to launch the groundbreaking of Harwood No. 14, the tallest building in the Harwood District, by producing press releases and other essential communication concerning the development and by strengthening internal communications to keep the project on track. Reid also used her marketing skills to promote a campaign to donate 10,000 masks in collaboration with ISR Medical Group and to raise awareness for the Fill the Truck campaign to donate food for those struggling.

KELLEY SHANNON With 20 years of experience in executing targeted marketing campaigns in commercial real estate, Kelley Shannon supported growth at Bozzuto in 2020. Shannon serves as SVP of marketing and customer engagement at the firm, where she oversees the property management of 80,000 units, DEI strategies and all marketing campaigns and social engagement. In 2020, Shannon was integral in increasing leads by 15% year-over-year while reducing the cost per lead by 15% and cost per lease by 13%. This year, Shannon has already launched 26 new developments, a record for the company. Shannon organizes the multifamily marketing leaders group, and she is the head of the [email protected] group.

JESSICA SPAULDING Jessica Spaulding serves as one of the forces behind the marketing campaigns for some of the leading companies in the commercial real estate industry. With 30 years of experience, she serves as president of the Spaulding Agency and leads multimedia marketing campaigns for a variety of clients. This year, Spaulding launched a video series for RiverRock Real Estate Group with founder John Combs regarding his unique career path; she led the rebranding of Far West Communities, including a new website and social media campaign for six properties, and she has provided media relations support to Far West Communities. Spaulding is a member of NAIOP SoCal, ICSC and she is on the board of directors for the Building Block Foundation Fund.

KARA TAYLOR As EVP of marketing at ATTOM Data Solutions, Kara Taylor leads delivery solutions to make data more widely available. In 2020, Taylor oversaw the acquisition of Home Junction, augmenting the firm's data warehouse with proprietary school and neighborhood boundary data, crime, points of interest and demographics. She has also helped to scale the company by building out three divisions, including ATTOM Data Solutions, RealtyTrac.com and Home Junction. Taylor holds 20 years of experience in the industry, during which she has created profit-centered digital marketing campaigns for B2B and B2C companies. She is a member of NAWRB and Women in the Housing & Real Estate Ecosystem.

JENNIFER WHITELAW Jennifer Whitelaw has 22 years of experience as a marketing communications professional. She is currently a senior consultant at TW2 Marketing, where she oversees public relations and marketing for a number of commercial real estate companies. In 2020, Whitelaw onboarded several new clients, increased her book of business and led several successful marketing campaigns. Whitelaw created national recognition for a 200-acre mixed-use development; she promoted a capital market services provider as a leading team in the Western US; she executed a marketing campaign for a leading interior design firm; and she increased broker engagement for a national leader of industrial real estate.
Property / Facility Managers

EMELYNA AURICH As the director of property management for Cordish Living, Emelyna Aurich oversees the firm's entire multifamily portfolio. During the pandemic, Aurich employed creative solutions to support occupancy. She and her team distributed tenant appreciation boxes with PPE and hosted virtual events so that people could interact safely while confined to their apartments. Aurich's tactics helped to drive stability and attract new tenants for the firm. By July 2020, two of the company's properties—One Light and Two Light in Kansas City—hit 100% occupancy. Aurich holds 20 years of experience in property management and is a member of the community outreach committee for the Apartment Association of Kansas City.

CINDY BEATH Cindy Beath is used to a challenge. As regional VP of the south at the RMR Group, she regularly navigates extreme weather conditions. When the pandemic hit, Beath easily followed the CDC guidelines to support essential tenants and implement new health and safety protocols. She was able to continue all business operations and onboard 14 new employees during the pandemic. Her efforts also resulted in an International TOBY Award, the highest award given by BOMA, for 11 Corporate Square, an office building in Atlanta. Beath serves as a member of BOMA and IREM's Dallas chapter and she has received the RMR Group's leadership award.

PRECIOUS CARTER Throughout 2020, Precious Carter focused on protecting her clients' properties and occupants by implementing new health and safety guidelines and conducting daily visits to ensure that all new protocols were being met. As SVP of property management at Avison Young with 26 years of experience, last year, Carter maintained 97% rent collections, increased overall portfolio revenue by 16%, delivered more than three million square feet of industrial space and expanded her portfolio by 2.8 million square feet with existing clients. Carter's impressive work during the crisis earned her a promotion to principal at the firm. She is a member of IREM, BOMA, CPM, FMA and RPA.

JANA W. DOLDER Jana Dolder is the director of property management for Northwood Office, where she handles a 62-property portfolio totaling more than six million square feet with nearly 400 tenants in the Charlotte market. When the pandemic hit, Dolder completed a 2020 reforecast and adjusted the budget schedule. In response to tenants in distress, she created internal processing for rent relief and deferral requests. She also managed lease amendments and enhanced cleaning practices in accordance with CDC guidelines. In 2020, Dolder won leasing agent of the year at Northwood Office, an award given to team members that excel at attracting and retaining retail tenants.

DEANNA DRAKE-COPELAN With more than 26 years of experience in commercial property management, transacting large, complex transactions, Deanna Drake-Copelan has helped to drive tremendous growth since joining Avison Young in 2017. Drake-Copelan is a principal and the West Coast director of real estate management services for the firm. She holds a client list that includes Beacon Capital Partners, LaSalle Real Estate Investment, LACERA, MetLife Real Estate and JP Morgan. Since joining the firm, Drake-Copelan has transitioned more than three million square feet of new management assignments. In 2020, she served on the firm's COVID-19 task force, and she is a past president and active member of BOMA.

CAROLINE GADALETA Caroline Gadaleta's career in property management began 25 years ago as a summer intern while she was attending Columbia Business School. Today, Gadaleta is the regional manager of property management at JLL, where she oversees more than 230 employees and manages assets totaling 20.5 million square feet. Her responsibilities extend beyond property-level management. She is involved in business development, client relationship management, recruiting and budget management. During the pandemic, Gadaleta continued to close large deals remotely, including the transition of a four-million-square-foot portfolio on behalf of a high-profile client. Under her leadership, she was able to increase revenues by 21% and profitability by 40% during 2020. Gadaleta is on the board of directors for NYC BOMA.

VALARIE KING Valarie King's strong leadership skills delivered results during the pandemic. King serves as VP of property management at CIRE Equity, where she oversees the department and drives the value and financial performance of the firm's portfolio. Throughout the pandemic, King focused on tenant communication and ensured tenant satisfaction. This included educating tenants on routinely changing regulations and helping mom-and-pop tenants secure PPP funding. As a result, the firm's AR collections outpaced its peers significantly, and King was able to maintain portfolio occupancy of more than 91%. King is deeply embedded in the community. She regularly attends property events to support tenants and she is a member of the firm's IDEAs committee.

CASSIE LANE In 2020, Cassie Lane had her work cut out for her. Last year, as the director of asset management at VanTrust Real Estate, Lane managed a portfolio with more than 15.6 million square feet of office, industrial and retail projects, totaling 37 properties, as well as several land parcels throughout the country. As a result, Lane had to execute several strategies to respond to different tenant needs. This included lease modifications and rent negotiations and more than a dozen rent relief deals for retail tenants. In addition to crisis management, Lane proved crucial to the firm's largest portfolio sale, which encompassed three million square feet of space. She is a member of ICSC, BOMA, IREM and the Kansas City CREW chapter.

TONYA LINK As managing SVP of asset services at Transwestern Real Estate Services, Tonya Link oversees the northeastern region. She manages a total of 12 million square feet and a team of 143 property managers, building engineers and senior building leadership. Her portfolio includes 20 clients and more than 200 tenants. Throughout the pandemic, Link worked to educate tenants on new guidelines and provided security during social unrest when several of her properties were damaged. Link also continued to expand the portfolio by onboarding 8111 Gatehouse Road, a 275,000-square-foot building in Falls Church, VA. Link is a member of BOMA, IREM and CREW Northern Virginia.

JANE PATTY Jane Patty co-led American Real Estate Partners' response to the pandemic, focusing on pragmatism and science to drive decision-making. As SVP of property management operations at the firm, Patty oversees property management and operations for the company's 10-million-square-foot portfolio from New Jersey to North Carolina and oversees a property team of 32 employees. To respond to the pandemic, Patty worked with industrial hygienists to produce a Pandemic Inspection Report for Indoor Air and Water, she anticipated supply constraints of cleaning supplies and PPE, and she created an internal playbook to guide decision making. Currently, Patty is co-leading an effort to secure the UL Healthy Building Verification Mark for the entire AREP portfolio. She previously secured an IWBI Well Health-Safety Rating for the 33-building portfolio after only a first round.

BARBARA QUINTANA In 2020, Barbara Quintana was promoted from general manager of SJP Properties' New York portfolio to her current position as director of property management at the firm, where she focuses on assets in New York and New Jersey. New to the role when the pandemic hit, Quintana led remote property operations, while keeping only building engineers and cleaning staff onsite. The team was so successful under Quintana's direction that the firm did not need to lay off a single staff member. Quintana is a member of BOMA New York and a member of Chief, a private network of female leaders.

JAE ROE As a senior property manager at the RMR Group, Jae Roe led property-level operations with as little disruption as possible last year. She relied on new technology tools to maintain a high level of service for tenants, she worked with the company's national engineering department to make appropriate building upgrades, and she ensured that her team had the appropriate access to resources to be productive. As a result, Roe's tenants were able to avoid closure due to financial hardship and other challenges related to the pandemic. In 2020, Roe's leadership also provided tenants confidence in the health and safety of their buildings, as well as expedited reopenings.

NANCY SAN PEDRO A manager of a retail real estate, Nancy San Pedro's career was severely impacted by the pandemic. As the director of Equity Residential's California retail portfolio, San Pedro oversees a portfolio of mixed-use assets with both multifamily and retail tenants. During the pandemic, San Pedro worked diligently to keep her retail operators in business by making outdoor space available to restaurant and fitness tenants, repurposing unused indoor space, using rooftop spaces as play and childcare facilities and transforming vacant retail spaces into amenity spaces for multifamily tenants. San Pedro also kept new business moving by completing five new lease transactions with restaurants last year.

JENNIFER SANFORD With 21 years of experience, Jennifer Sanford is known for expertly managing real estate and maximizing operations. Sanford serves as VP of operations at Sealy & Co., where she closed an impressive 2020 despite challenges from the pandemic. She assisted the firm in completing a record-breaking $400 million in investment volume last year, in addition to onboarding nearly 100 new tenants with limited rent interruption, all while leading the COVID-19 health and safety plan. Sanford also encouraged the company to participate in industry discussions and webinars held through BOMA and IREM to formulate best practices. During her career, Sanford has held positions at the RMR Group and CBRE.

HEATHER SPEARMAN As the director of property management operations at JLL, Heather Spearman oversees a massive office and industrial portfolio in the Midwest. Spearman manages 120 million square feet of space in six different states and oversees five different property teams. She has been at JLL for a decade and has 20 years of experience in managing properties. In 2020, Spearman continued to expand the platform by securing the business of seven new assets in Chicago that total nearly four million square feet; increasing the firm's total Chicago under management portfolio to 33.5 million square feet. Spearman has a real property administrator certification through BOMI and a LEED GA certification from the U.S. Green Building Council.

JENNIFER STACIOKAS Jennifer Staciokas joined Western Wealth Communities as executive managing director during the pandemic, and she has since facilitated substantial growth at the firm. Staciokas took the helm of the property management division and grew the company to 32 multifamily properties across three different states, totaling more than 6,400 units under management. She also expanded the team to 21 managers and 142 employees. Staciokas is on track to add an additional 21 properties to the portfolio in the coming months. She is deeply involved in the industry, serving as VP of the NMHC marketing committee, vice-chair of the NAA marketing committee and a member of the NAAEI board of directors. She is a member of the Multifamily Social Media Summit advisory board and the Zillow Multifamily advisory board.

YVETTE STEWART-GLIMP As the SVP of property management at Post Brothers, Yvette Stewart-Glimp manages a department of more than 80 employees and 5,000 units. Stewart-Glimp led the firm's response to the pandemic, for which she implemented health and safety plans that kept transmission rates in properties below 1%. Throughout 2020, Stewart-Glimp did not shut down any offices but kept employees, residents and prospects safe by following local guidelines and regulations. She holds more than 20 years of experience, and has spent more than a decade at Post Brothers, where she has risen through the ranks from regional director to her current position.

MICHELLE WEBER As regional VP at RiverRock Real Estate Group, Michelle Weber manages a three-million-square-foot portfolio of institutional-grade industrial and office assets in the greater Phoenix area. During her decade with the firm, Weber has driven substantial growth and has maintained 90% tenant retention in eight submarkets. She previously increased the value of an eight-property portfolio by 44%. During her first two years with the company, Weber's regional portfolio and staff quadrupled. Her commitment to her staff has helped achieve a high employee retention rate. She has 20 years of experience as a property manager and she is a member of BOMA and NAIOP.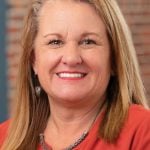 MARY WILKEN Mary Wilken led her firm's response to the COVID-19 pandemic. She is the COO of Insite Properties LLC, where she is responsible for the project management of more than 250,000 square feet of new development in the company's portfolio, valuing more than $90 million. Throughout the pandemic, Wilken helped tenants maintain building operations and she helped negotiate abatement requests. As a result, her team ultimately abated less than 2% of total rents. Wilken also completed two new construction projects valued more than $55 million. She launched an HVAC service division, increased properties under management by 30% and increased square feet under management by nearly 40%. Wilken belongs to a long list of industry organizations. She currently serves as CREW Charlotte's president-elect and as a CREW Network delegate.