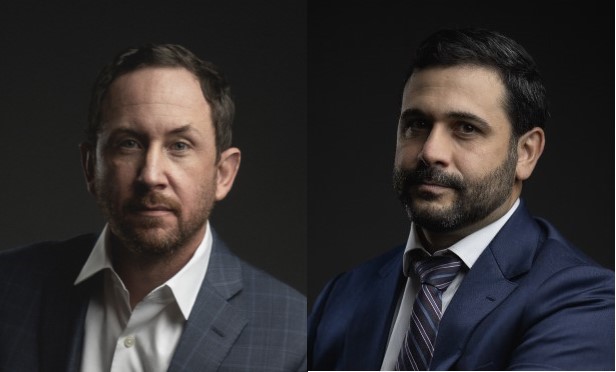 Multifamily owner and operator CARROLL has had an amazing ride since, in 2004, then 24-year-old M. Patrick Carroll founded the firm. Today, the company has $5.2 billion assets under management, sponsored 260+ deals, and manages 27,000 units at 96% occupancy with 18% new lease rent growth.
Part of the reason CARROLL was equipped to handle the growth was its early focus on its customer relationship strategy.
Well before the pandemic hit, CARROLL reworked their set of technologies to manage the business from a customer-centric strategic imperative.
"Taking care of and responding to customers was critically important," explains David Perez, CARROLL's Chief Operating Officer. "We needed to understand our customers, who they were, and connect with them in an easier fashion from a renter-experience standpoint and from the perspective of making it easier for our onsite teams."
The renter journey comes into focus
One of the first investments CARROLL made to do that was with a customer relationship management system from Knock CRM.
Their main software at the time, although still useful, couldn't provide everything they wanted.
"We were running between 60 or 70 properties in a decentralized fashion and with decentralized leasing teams," Perez explained. "We needed to have ease of use and ease of product. At the time, our system was cumbersome and not intuitive to use. There were also multiple ways and channels in which a customer could enter our system. We had a lack of data clarity."
As a result, they kept running into problems like duplicate customer records and not being able to tell who had applied to lease a unit, or even which prospects had tried to have a conversation with the company.
They needed to get clarity into their customers' journey and free up onsite teams to have more time to spend with residents, notes Noah Echols, CARROLL's vice president of marketing.
"We felt that this was something that we could tackle in a centralized leasing approach, meaning having the full prospect-to-resident lifecycle in Knock – one centralized system of record. We got visibility into the full lifecycle."
CARROLL's onsite teams were able to begin exploring an "omnichannel" approach to communications with renters, Perez said.
"In this case, the biggest change was having centralized communication with a prospect in either text, e-mail and with tracking phone calls. All of that could be tied to a customer record all in one place. In that omnichannel approach, I think you get a better customer experience. I think that's a huge win for us."
Flexibility to provide a quality experience during pandemic
What CARROLL was investing in at the time was, according to Perez, "this new way the consumer was shopping. They had a lot of information just purely from the Internet, and we had no visibility into how they were shopping."
When the pandemic hit, CARROLL had the information and data they needed to make decisions quickly. For around six months last year, CARROLL operations and marketing teams were meeting twice a day to make decisions on how best to serve its customers.
"We were heavily reliant on what the teams were going through and that anecdotal data, but also what consumers were doing and leveraging the data that we had in Knock," Perez shares. "We needed to be flexible with our staff, and not have people come in. But, we still needed to have that connection and be able to communicate with our residents and with our prospects.
Echols adds, "Traditionally in the industry, prospects have been considered people who visited the property. There wasn't a focus on earlier actions in the funnel. Companies like ours are forced to compete more for every lead that comes in. Just a few years ago, we were heavily dependent on walk-in traffic, which created operational difficulties and also our ability to see the data around how people were finding us was much more difficult."
One of the biggest ways Knock helped CARROLL maintain continuity during their office shut-downs was with tour scheduling.
"With Knock, the ability to schedule tours allowed us to implement some consistency in our operations. Obviously, having the ability to schedule tours and handle them virtually when our communities were shut down was something that we would have had to do anyway with the pandemic. Having that already built into Knock prior was a huge benefit to us."
And now?
Echols says CARROLL has received greater transparency on where it spends its money, the sources of leads, conversion rates, and other data that help sharpen how it does business.
Typical ratios of tours or visits to applications is about 33%. "Since the pandemic, we've been seeing more than 40%," Echols says. "We can look at the top end of the funnel and only the most serious prospects are coming in."
Greater efficiency allowed onsite employees to spend more time with residents. "Not only have our retention rates increased, but our lease renewal growth rates as well," Echols says.
Which is exactly what CARROLL wanted.