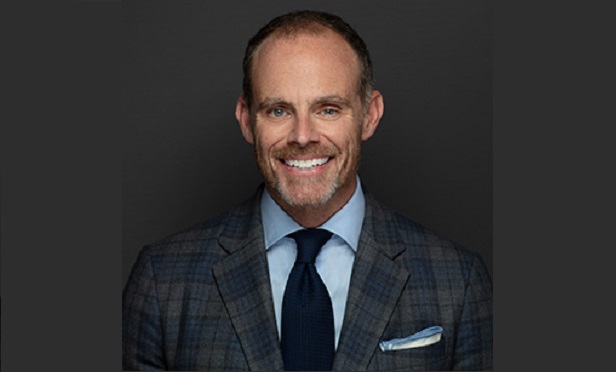 Since May of 2017, when Jackson Hsieh became CEO, Spirit Realty's portfolio was about 7.9% industrial; now, the triple-net lease REIT, with $7.2 billion in real estate investments and 1,887 properties, has swelled that number to 18%, investing over $1.3 billion in industrial since 2017. It's a testament to the strength of the sector, says Steve Wolff, VP of Acquisitions for the company.
"We are bullish on industrial," says Wolff, who has over twenty years of industrial experience. "We see the value in industrial, the long-term demand by a myriad of users, the fungibility of assets, and how many sectors it touches. While industrial is critical to our acquisition strategy, we continue to maintain a balance between retail and industrial assets to further our diversification."
Just about three-quarters of Spirt Realty's portfolio is retail. With the increased emphasis on industrial, annual rents from industrial assets almost doubled from the pre-pandemic $44 million to $96 million in the second quarter of 2021. Some recent industrial additions include a four-building, 1.5 million sq. ft. logistics portfolio with strong credit occupants (including Whirlpool), and a small portfolio of locations critical to regional distribution networks.
"Consumers are changing the way they purchase goods and have for quite some time," Wolff says. "As things go back to 'normal,' we might see some changes, but I don't see demand for e-commerce going away. I think this demand affects all areas of industrial: manufacturing, distribution, food manufacturing, cold storage, and research and development."
The critical consideration is not whether to invest in industrial, but how. "It's become so in demand over the last year," Wolff says, "we have to be thoughtful of the industries and asset types we are targeting to maintain diversification and uncover the best risk adjusted return," which Spirit has been successful at over the last 18 months.
Spirit is focused on a comprehensive strategic approach, rather than looking solely at lease terms and tenant credit. "There are so many different areas of industrial to invest in," adds Wolff. "That's what makes it so challenging and fun at the same time." Spirit considers a tenant's operating history, how it works in the economy, how the facility plays into their business plan, potential stickiness, and also surrounding industrial usage.
As an example, "an opportunity we are currently looking at has a great credit tenant, good lease terms, but only two dock doors on a 110,000 sq. ft. industrial building," says Wolff. "More typically a building would have a dock door for every 10,000 sq. ft., which would be at least five times bigger than what we're looking at. However, the building has heavy power and additional land for a laydown yard, making it a great site for this tenant and their daily needs. It is why Spirit looks at the character of surrounding areas, to see if there are other tenants of roughly the same type to draw from as future clients."
Over the next 18 to 24 months, the company plans to continue looking at industrial opportunities. "We're going to continue to be aggressive but not reckless," Wolff says. "Industrial will always be a necessary product."