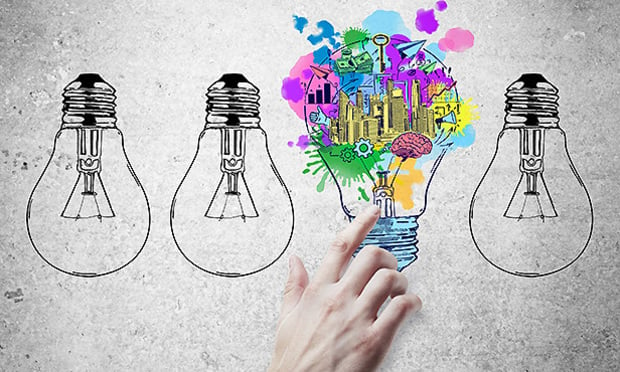 Shannon Ford currently serves as the Director of Customer Success at Northspyre and oversees a team of specialists who work with commercial real estate development teams across the nation.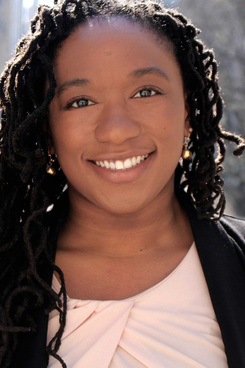 What has been your biggest challenge or obstacle as a woman in your particular role and how have you overcome those obstacles? Real estate is not an industry for the faint of heart. Having served in a range of roles throughout my career – from associate and manager to executive – I have found that one of the biggest hurdles I continue to face is commanding attention and receiving the same inherent level of respect and consideration as my male counterparts, or those with more years of experience than me. As women in a very competitive, male-dominated space, we have to go the extra mile to ensure we are seen, heard and treated as equals – especially earlier on in our careers when we're working alongside people who have been delivering spaces for decades. I'm thankful that today, I don't experience this bias as severely as I used to.
In my role as Director of Customer Success here at Northspyre, my team emphasizes the fact that we are all real estate professionals who have worked in the industry for years. We deeply understand the unique set of challenges our customers aim to resolve with the help of our platform to make more informed, data-driven decisions to manage development budgets and timelines. By emphasizing my industry knowledge and the fact that we truly understand their business, I seldom run into as many folks who question my expertise or qualifications. That said, it does happen from time to time, and when it does I don't allow it to intimidate me.
Commercial real estate has historically been a challenging industry for women. Little by little that is changing, but where would you say commercial real estate needs to improve for women? I think that work-life balance needs to be better incorporated into company policy in the commercial real estate industry. Many businesses tout work-life balance as part of their culture and governing principles, especially when they are competing for top talent. But the actual job consists of 12-hour workdays and very little time to spend cooking dinner with your spouse or picking up your kid from school. For women, this is particularly important, especially for those of us who want to start families one day and don't plan to shelve our careers to do so.
Companies that want to diversify their staff to be more inclusive of women, people of color and other minority groups, must work to cultivate a culture that is accepting and accommodating to individuals of all backgrounds and walks-of-life. One recommendation I would offer employers when hiring is to offer "Cultural Fit Interviews" which would allow prospective new hires the option to speak with team members of various roles and backgrounds. This will allow everyone to align on values and governing principles, and will give the new hire the opportunity to speak with team members of similar backgrounds about the cultural fit. Sometimes seeing is the first step – if someone who looks like me and has a similar background to me is sitting across the table during the interview, that makes an impression.
---
How would you advise any younger person to begin a career in CRE? I have young nieces and if they were interested in commercial real estate I would absolutely encourage them to pursue it. It is such a vast industry and there are so many avenues you can take to get into the field – finance, design, construction, manufacturing, investment, marketing – the sky's the limit. Commercial real estate touches every industry and is at the heart of all people, places and things.
My advice would be to explore opportunities at the cross-section of tech and real estate. I started with a much more traditional real estate background, but since switching to proptech, I can clearly see that high technology adoption will define our entire industry's future. There are incredible opportunities for talent specialized in artificial intelligence, data analytics and software development to solve problems in the real estate industry. Many of these problems still remain unsolved, which creates another avenue into the industry for entrepreneurs and inventors.
---
How can women better position themselves for success both in general and in your specific area of focus? In general, my advice here would be not to define yourself by the stigma and stereotypes placed on women in the workplace. Every day, there are more women to look up to who have successfully balanced family and work while rising through the ranks. Do not let other people's perception of you discourage you or limit your career aspirations.
Be hungry to learn from every experience, speak up and make yourself heard and seen, even if that means stepping outside of your comfort zone to do so.
Don't back down when someone tries to overshadow or diminish you. Remain professional and use challenges to step up with new ideas to make your presence known. Work hard not to succumb to intimidation tactics that could derail your momentum and force you into the background.
What is the best piece of advice you have received that has helped you succeed in your industry? Also, do you have any advice specific for the next generation? The best advice I ever received, and something I still apply in my life today, came from my dad. When I was young, I was really into sports and my father played a big role in my athletic career. He once told me…
"In everything you do, don't give anyone the opportunity to say you didn't…"
What he means by that is to never give anyone the chance to say, "You didn't try your best." or, "You didn't show up." or, "You didn't put in the work."
I still use this advice at work, when I'm liaising with key stakeholders about project costs and timeline reporting, negotiating contracts, pressing contractors to meet deadlines and seeing developments through to completion. I never give people the opportunity to say I did not show up and give my all.
My advice for the next generation of professionals in the CRE industry would be to always fight for the things you are most passionate about. Don't let someone silence or dismiss you and your ideas just because of a lack of experience or seniority. There are always going to be people rooting against you and waiting for you to fail. Use that energy to motivate you to speak up and make your presence known. And never shy away from unorthodox ideas – those are the ones that tend to leave a lasting impression.
What, in particular, can women bring to the table as the industry continues to grapple with the COVID crisis? Without sounding rude or dismissive, I would say – the very same thing that men can bring.
---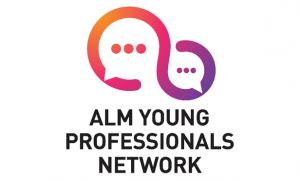 Check out ALM Young Professionals Network. A LinkedIn group where professionals can find insights and inspiration. We are excited about this pivotal group. Click here to join.