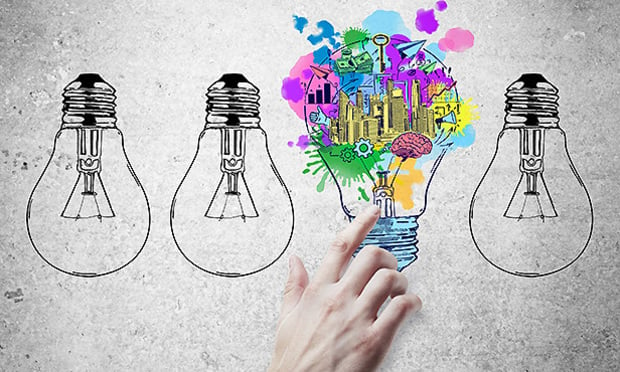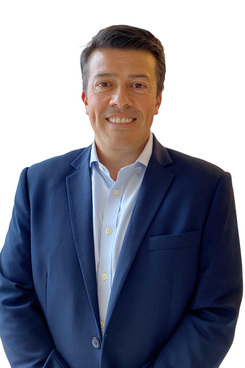 Juan P. Bueno is the principal and president, U.S. at Avison Young in Atlanta and Chicago. Bueno's focus is U.S. business lead/organizational leadership.
What has been your biggest challenge in your particular role and how have you overcome those obstacles? With only a short time on the job, I would say that attaining clarity around current expectations and accountability can be challenging. I do not want to change what is already proven to be successful for our team, but rather build upon what works. The challenge is striking the balance of crafting the vision for Avison Young while supporting the successful operations that today benefit our clients and make our brokers and associates successful.
Aligning the organization and marching together towards a new vision and operating model may be a challenge but can and will be overcome. It takes a lot of communication with our real estate professionals and partners around the benefits to both of them, and most importantly, their clients of adopting the new vision. Add to that clear expectations and accountability so that we have a clear focus on what we are building for the future of Avison Young and you have a recipe for success.
---
What is the best piece of advice you have received that has helped you succeed in your industry and what specific advice would you give to the next generation?
The best advice I ever received was to solve every problem from the client, back. What I mean by that is – if you take care of your clients, everything else will take care of itself. It's about making the client the priority – listening and understanding their business challenges, strategies, and goals.
To the younger generation – l would say gravitate to an organization that has a strong culture, where people are valued and collaboration is encouraged. Do not get too engulfed with social media and lose human connectivity because establishing and fostering relationships with individuals is the key to success in just about every form of business.
---
Would you advise your son or daughter or any younger person to begin a career in CRE and what would you advise them to do to get a foothold in the industry. Additionally, how does this advice differ from what you may have received when you were starting out? I'm a proud father of three – two daughters and a son. It will be a while before they all begin making career choices, but I would support them entering the world of commercial real estate. It's a business built on relationships and it's dynamic because you have the ability to shape spaces, to change places and to improve communities.
But let's be frank, getting a foothold in commercial real estate has not historically been easy for a variety of reasons. I do see the industry evolving and slowly making changes. Of course, there's still a lot to be done. If you're a young individual who is a relationship-builder, who is good at networking, who is technology savvy and are hungry to make a positive impact on communities around you, then you should definitely consider commercial real estate as a career choice. Find a place where there is a cultural fit and where different perspectives and ideas are welcomed, develop your network and work it hard.
I started my career in the consulting world and the advice I received along the way does not differ much from what I would say to the younger generation of today. I cannot stress enough the importance of building and fostering relationships – you must have that trust factor with your team and your clients in this industry, just as I experienced in consulting. I will add that technology has come a long way since I began my career. The tools we have today to help our clients achieve their goals did not exist, or at least were in the very early stages when I began my career. That is certainly an advantage for young folks today who have grown up in the technological world. If they can utilize those technology skills and understand the impact of those tools while understanding the drivers of the industry, they will be successful.
Please share with us the best lessons learned about your unique journey and an initiative that you are working on that you are most proud of. My career spans from working at consulting firms like McKinsey & Company to executing B2B sales for The Home Depot to now leading the U.S. business for Avison Young. What I have learned and observed along the way is that having a diverse workforce is a powerful business strategy. You have a broader perspective to offer clients when your team represents a wide range of thoughts, genders and experiences. As we become more solution-oriented, rather than transactional-oriented, the value of having those diverse backgrounds becomes exponentially important.
I'd like to share a program that I am very proud of launching at The Home Depot. It's called "Women in Pro" which allowed for the development of female leaders in a space that is traditionally dominated by men in hard hats and toolbelts. Having women in positions of leadership and ensuring that their perspective would cascade through our organization was a huge step in the right direction which our clients greatly valued. I'm happy to see that Avison Young has also made diversity and inclusion a top priority. In fact, we were one of the first commercial real estate companies to sign CREW Network's CRE's Pledge for Action. I look forward to helping our firm fulfill that pledge.
In your opinion, what take-a-ways did we learn from the COVID-19 crisis. COVID totally changed the working day as we know it. I think of this as a two-dimensional lesson comprised of time and physical presence. We've had the capability to work from anywhere, and at any time for quite a while. The physical and time barriers have totally changed and truly don't exist. What COVID did was compel employers to adapt to the flexibilities that employees embraced during the pandemic.
The commercial real estate industry has a huge opportunity to be the shakers and shapers of the new defined workplace. Of course, it's not a one size fits all solution. Productivity, work-life balance are the critical components that we are currently addressing with our clients. It will be interesting to see how the industry as a whole, responds to the concept of a reimagined workplace.
---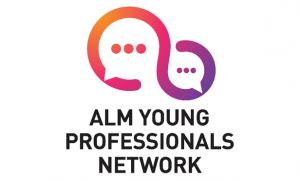 Check out ALM Young Professionals Network. A LinkedIn group where professionals can find insights and inspiration from industry leaders and mentors. We are excited about this pivotal group. Click here to join.