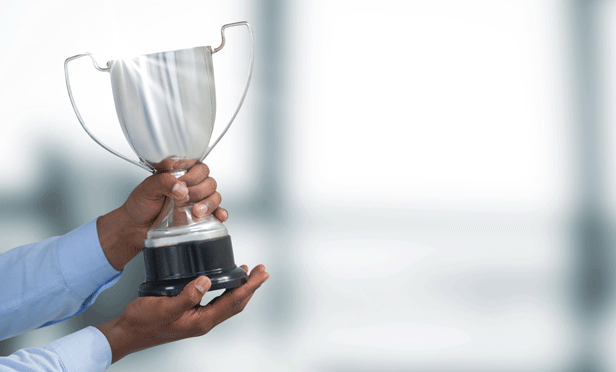 Throughout the past 18 months, many of commercial real estate's executive leaders have stepped up and persevered as reliable constants within the industry. These professionals have offered transparent, comforting support to employees and colleagues, while driving their companies forward.
At the same time, many commercial real estate organizations have worked harder than ever to positively impact the industry while remaining credible places to work. During the pandemic, while transitioning to full online operations and re-imaging workplaces, these companies have evolved their practices, implemented new policies and ensured employee satisfaction through further attentiveness to the well-being and success of staff.
This year, GlobeSt. Real Estate Forum is looking to identify and recognize commercial real estate's most respected leaders and rewarding workplaces.
For 2022's CRE's Best Bosses and Best Places to Work recognition, GlobeSt. Real Estate Forum is seeking successful, one-in-a-million leaders that are ambitious, display financial prowess, portray exceptional people skills, and lead by example as inspirational, innovative executives. These individuals are not only profoundly accomplished within their field, but they serve as a boon for their organizations and the people within it. They are the leaders that others are clamoring to work with and for.
In addition, for this recognition, GlobeSt. Real Estate Forum will recognize CRE companies, or CRE divisions within broader companies, that excel in the industry. These organizations achieve outstanding performance, stay on top of workforce trends, strive to accommodate staff, offer transparent communication methods and thoughtful employee engagement programming, while continually earning respect from professionals.
As a trusted source of insight into the commercial real estate community, GlobeSt. Real Estate Forum will determine what makes these individuals and companies "the best" by evaluating the information and data collected from the viewpoints of employees.
CRE's Best Bosses and Best Places to Work of 2022 will be profiled in GlobeSt. Real Estate Forum's March/April issue and on GlobeSt.com.
The deadline for nominations is December 10, 2021. To apply, click here.
For additional information, please view the series' FAQs page.
To stay up-to-date on GlobeSt.com's commercial real estate coverage, we invite you to register for our daily and/or weekly email newsletters.
---
Please consider our other available recognitions:
---