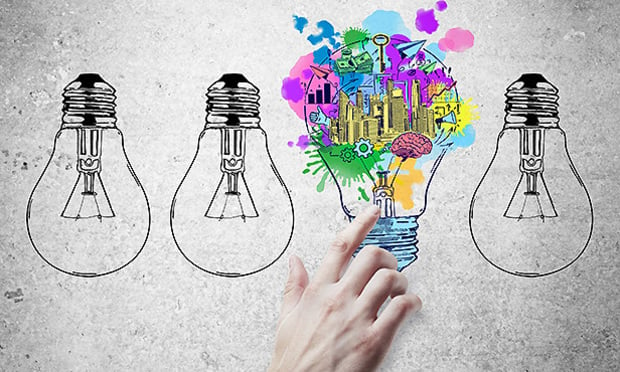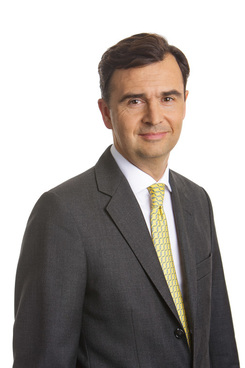 As CEO and president of JLL, Ulbrich holds overall responsibility for the company's strategic direction and continued growth.
What has been the biggest challenge in your role? The greatest challenges are often created by external factors that we can't always predict and I think most leaders can agree that the pandemic has been especially difficult. It's been challenging to find meaningful and impactful ways to connect with our clients and our nearly 100,000 employees across the world without being able to be with them in person and, importantly, to support their well-being.
I've been focused on investments in tech for some time and, during the pandemic, this area has never felt more critical. It's important to remember that the same technology that allows us to work remotely also presents opportunities for colleagues to connect virtually and support each other and our clients. People now expect a workplace culture that supports their individual health and wellness wherever work happens—in the office or at home. And with our research finding that nearly half of the workforce feels mentally overwhelmed, we stepped up our multi-channel communications and developed extensive tools and resources to support health and well-being.
What about your current role/position at the company are you most happy with? I'm pleased with how our technology investments and innovative work of our JLL Technologies division are making a real impact on the value we bring to our clients and our collective ability to make lasting improvements to the environment. I think the CRE industry has an obligation and opportunity to make meaningful impact on the climate and I've been impressed to see how our teams are working with our clients to shape the future of real estate for a better world.
What is the best piece of advice you have received that has helped you succeed in your industry? Also, do you have any advice specific for the next generation with aspirations towards company leadership? One piece of advice that stands out, and has contributed to my professional growth, is the importance of being open to change. Starting my career in investment banking and making a transition to CRE, this advice was a guidepost as I took the leap into a new industry. As leaders, we know that change is often the only constant and, for me, change relates to being agile in my mindset and open to pivoting my line of thinking.
This has never felt truer than during this extraordinary period we're all living through. At a time when much of our reality is out of our control, we've all had to adapt – as an industry, a community and a society. I'd encourage our next generation of leaders to apply this mentality of flexibility in how we work and live to their career aspirations. Take stock of your transferrable skills and stay hungry for new opportunities. Be brave to make career choices based on where you want to go; don't fall into the trap of limiting yourself to where you've been.
Would you advise any younger person to begin a career in CRE? The real estate industry is driven by so many external factors—urbanization, sustainability, investment allocations, outsourcing and technology—and the career paths within it are equally broad, both in terms of roles and, in a company like JLL, geographically. Relative to other industries, real estate has an unconventional pathway to getting started. Only a few universities offer dedicated real estate courses or degrees, but there are career opportunities for various academic backgrounds within our industry. Most important, it is a growth industry with constant demand for new talent which allows ambitious people to strive.
Please share an initiative that you are working on that you are most proud of. While dealing with the challenges of the pandemic has been at the top of every CEO's agenda, there's another intersecting crisis that can't be ignored – climate change. With the built environment contributing nearly 40% of global carbon emissions, our work to decarbonize real estate has been a huge focus for me, and I feel encouraged by our progress this past year.
Currently, I serve as a co-chair of the World Economic Forum's real estate industry community, and I had the opportunity to work closely with the organization to launch the Green Buildings Principles during COP26. Through the 10 principles and action plan we developed, companies will be able to use these principles as a guidepost to deliver net zero carbon buildings and meet key climate commitments.
I'm also proud of our company achieving the first UN-sanctioned global, science-based standard for net zero goals. We're one of only a handful of global companies across all sectors to be recognized for bringing net zero commitments in line with climate science. As part of this commitment, we pledged to reduce our absolute emissions to 51% by 2030 and 95% by 2040.
In your opinion, what take-a-ways did we learn from the COVID-19 crisis? I think many people have enjoyed the flexibility benefits of remote working, but the pandemic has made it irrevocably clear to me that there's no replacement for the face-to-face socialization and collaboration that the office environment provides. In fact, our recent research finds that 73 percent of global workers are craving a destination for human connection, and 61 percent want 'real', in-person interactions with their colleagues.
As we take stock of these employee workplace preferences, we see the office's role as a hub for innovation, socialization and collaboration becoming even more pronounced. Moving forward, this means companies will need to focus on designing environments that offer more quality office experiences, supporting intentional and high-value activities like in-person meetings, networking, trainings and idea generation. Across the world, we're seeing investors and employers shape change by investing in amenity-rich, upscale workspaces.
At the end of the day, we are social beings who crave connectivity and community, and the pandemic has solidified this need. As we move into the new year, there will be a huge opportunity for employers to retain and attract top workers by creating physical offices that serve as talent magnets and innovation centers.
---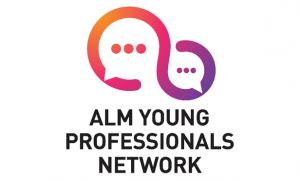 ALM's Professionals Network on LinkedIn, Advancing Future Leaders. We are excited about this pivotal group. Click here to join.