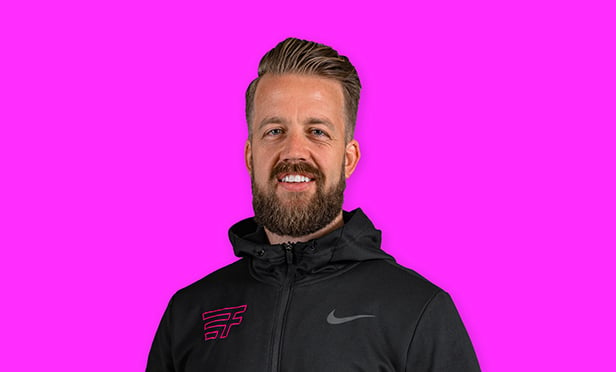 Multifamily leasing has historically been dominated by property-centric leasing and operations models, with most property management functions happening on-site and in real time. On-site teams are expected to handle walk-ins, scheduling tours and cancellations, scrutinizing applications and leases, dealing with renewals and disgruntled residents. But between the pandemic upsetting renter demographics and supercharging the role of tech in consumers' lives, that's about to change. That's according to Tyler Christiansen, CEO of Funnel Leasing, who says it may stretch to the fundamental relationship at the heart of the sector. And leading operators who can transition to a specialization-based system where a corporate, regional or centralized team handles many workstreams, will succeed in the long-run.
"Management companies today typically don't have relationships with renters – the property does, which consists of a 12-month lease at a single property," he says. "With the legacy property-centric leasing and operations system, operators have to acquire that same customer every time 12 months is up, and that's both wildly inefficient and simply not intuitive to the rental journey of today's multifamily consumer or to the realities of modern multifamily operators."
Among those realities is a realization that team members may have to expand their reach beyond a single geographic location to stay relevant to today's rental market.
"One senior executive recently told me that many of his renters are moving from San Francisco to Austin, but he has no visibility into who they are or where they're going," Christiansen says. The exec's problem is hardly unique: the sector is beset by antiquated legacy technology and operations methods, according to Christiansen.
Enter centralization, or workstream efficiencies, where onsite activity is moved to a shared services delivery model.
"We know that today's renters are typically inquiring about multiple multifamily communities at once," Christiansen says, "but the front-office legacy tech of most multi-property apartment communities means that systems aren't recognizing those prospects as the same people so they don't have visibility into your whole portfolio, just the single unit one on-site team knows about."
With a centralized approach, operators have visibility into who their customers are, where they're inquiring, and where they're going when one lease ends and another begins. Christiansen notes it also frees up managers from the more of the rote, repetitive issues around leasing.
"Ultimately, centralization means leasing agents spend less time saying 'Hey, we don't have that' and can instead offer a portfolio of suitable options for the consumer," he says. "It allows for operations to acquire customers at a lower cost, while giving leasing agents the ability to have faster follow-ups and greater, more meaningful conversions. And for the renter, this translates to more options, and a less fragmented, infinitely more bespoke experience that they're quite accustomed to with any other purchase in their lives."
Amid the Great Resignation, attracting and retaining leasing staff is only possible if operators have systems in place to lease multiple assets and use AI or centralized teams to handle things like initial inquiries and menial tasks that tend to burn out on-site staffers.
Christiansen notes, "Ask any leasing professional or salesperson, and they'll tell you they waste time on the mundane administrative stuff. They'll embrace technology when it gives them more one-on-one time with the customer. And they'll stay with their employer longer and be more productive if they're happier with their systems"
He says that for many of Funnel's clients, the ability to use the company's AI-powered lead management software to handle initial inquiries allows them to attract and retain smaller, more highly compensated teams. In that way, "centralization and our suite of products really become a retention tool, with the added benefit of saving operators time and money," he says.
And when the US enters the next downturn, Christiansen predicts tremendous innovation among operators to both stand out to and to retain customers.
"At Funnel, we've seen centralization for our clients take the form of everything from large centralized call centers to smaller pod or hub structures to a more realtor-esque model, where highly compensated leasing agents travel with prospective renters to show multiple properties," he says, adding that we'll likely see even more of a renter-centric leasing model that follows consumers through every life stage of their rental journey, including once they become residents, very soon.