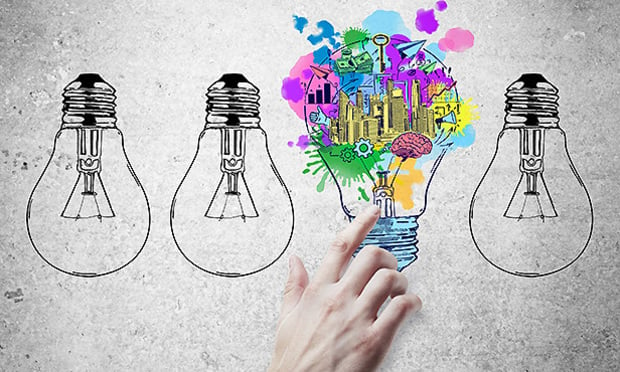 Anne Hollander, CEO of Lobby CRE in Dallas, TX
Area of expertise or focus: Commercial Real Estate Technology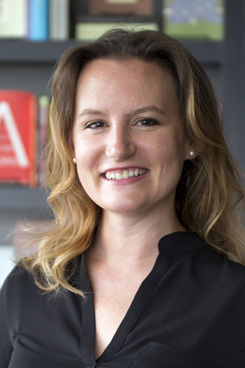 Anne Hollander has a background in both real estate operations and in rapidly scaling technology companies. Hollander offers uniquely informed perspectives on real estate management, investment, and the potential of tech in CRE and integrates these insights to serve and educate property owners, managers and investors.
What has been the biggest challenge in your particular role and how have you overcome those obstacles? The work and life as the CEO of one of the fastest-growing real estate platforms bring new opportunities each day. The challenge is one I think everyone in commercial real estate grapples with: assessing and acting on the right opportunity at the right time with the right partners on the right terms.
We want to do it all, but as they say: Rome wasn't built in one day. Instead, we approach this with two methodologies: identifying and aligning everyone in our organization to specific objectives and key results we want to achieve, then thoughtfully planning our work and initiatives based on what we need to do in the next three months, the next four quarters, and the next three years to achieve our outcomes. This framework allows us to be both visionary and strategic while ensuring that our immediate execution is aligned with where we want to go.
What about your current role/position at the company are you most happy with? There are so many bright spots to talk about here, so I'll start with the most important: we created an extraordinary team and culture at Lobby CRE — one that is intuitive, collaborative, and highly engaged with our prospects, clients, and industry. While our team continues to expand, I'm most proud of our "long-timers" and our "boomerangs" — the people who show up every day and contribute their expertise as well as the people boomerang-ing back to join our team yet again, thanks to our commitment to strong relationships.
Additionally, my team will want me to talk about the robust technology built for CRE by CRE as well as the breadth and depth of our data expertise. A tech leader talking about people and relationships is unusual in this space. But in my eyes, the important facet of commercial real estate is relationships, and it's our deep relationship and background within CRE that grounds our vision, strategy, and action for the platform. Lobby CRE delivers the most gratifying impact to our clients: the realization of past, current, and future asset and investment performance across the four major levers for performance — operational, debt, equity, and entity management. We're democratizing the same tools that many global institutional organizations use to manage performance directly to mid-market CRE owners, managers, and investors. Collectively, we're all aware of the power that data and analytics provide, and I'm thrilled to share the opportunity (and platform) to harness it.
---
What is the best piece of advice you have received that has helped you succeed in your industry? And do you have any advice specifically for the next generation? The best advice I've received isn't limited to CRE, but it was given to me by a mentor in the CRE space. She told me point-blank, "Stop talking about the work. Let the work speak for itself. Put your head down and get the work done." At the time, I struggled with trivial distractions and petty arguments that eroded trust and confidence in my work and nearly ended my career in real estate. She was exactly right then, and the advice rings true today.
To the next generation: We are living in remarkable times. Every generation makes this claim, but allow me to lean on the cliché to make my point. You define the times in your work, in your life, in your choices, and in your actions. So make it remarkable. Develop your strengths, cultivate your purpose, seize your opportunity, and recognize your weaknesses.
---
Would you advise any younger person to begin a career in CRE? CRE is a $16T industry with opportunity everywhere. No matter the strengths, skills, or background, there is a spot for everyone who wants to be in the CRE space. If you want to get started, start with the most important thing: your first relationship with someone with more CRE experience than you. Exchange a couple of emails, call their phone, grab some coffee, and demonstrate your interest. Your first role may not be glamorous, but get to know the people, the industry dynamics, the levers of performance, and the underlying data and analysis — and prove your value. Take the calculated risks, but remember that relationships are everything in CRE.
Please share with us the best lessons learned or a surprising component of your unique journey. I've worked and collaborated in a number of roles and capacities within commercial real estate, which has crafted a unique perspective for the space. While the overwhelming bulk of my time and effort are focused on the growth of Lobby CRE, I'm particularly proud to share my experience and mentor new talent as part of the recently launched Academy of CRE Finance & Innovation. Rob Finlay, along with a plethora of seasoned CRE experts from across the industry, came together to craft educational programs to address the critical knowledge and experience gaps in the CRE space and give the next generation of talent the skills — and the network — to own, manage, and invest in commercial real estate. I'd be remiss not to mention Liz Deering as well; she brought this vision to life and continues to grow the network of CRE expertise and impact of the Academy daily.
ALM's Professionals Network on LinkedIn, Advancing Future Leaders. We are excited about this pivotal group. Click here to join.