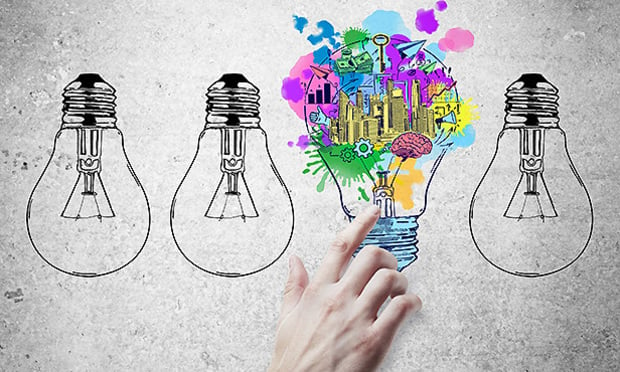 Tomas Sulichin, RelatedISG Realty in Miami, FL
Title: President of Commercial Division of RelatedISG Realty
Area of expertise or focus: Sulichin assists clients' transactions in major sectors including industrial, retail, office, automotive, land for development and multifamily.
What has been your biggest challenge in your particular role and how have you overcome those obstacles? The most challenging part of my job is finding true, solid opportunities in the highly competitive, ever-changing South Florida market. By maintaining a high work ethic and remaining determined and committed at all times, I am able to outwork the competition to figure out the best solutions and achieve desired results for my clients.
What about your current role/position at the company are you most happy with? My favorite part of the job is being able to create value and structure deals by repositioning properties and assets. I enjoy every aspect of the process of finding unexpected or untraditional purposes for older buildings. I also highly value working in a team environment. It empowers me to take my division and the company as a whole to another level every day, and the feeling of seeing the agents on my team flourish as a result is unparalleled.
What is the best piece of advice you have received that has helped you succeed in your industry? Also, do you have any advice specifically for the next generation? The best advice I can offer to the next generation is to be disciplined not just on a professional level, but also personally. Anything important to you requires discipline, such as your health, family, and profession. There are no shortcuts available. Stay committed even if the results may not be immediate. They will come if you continue to put in the work. With that comes the second piece of advice, which goes hand-in-hand with the first, to be consistent. Commercial real estate can have its shares of ups and downs, and to be successful, the agent will have to be level-headed throughout the transaction to get to the finish line. Consistently venturing and looking for opportunities should be a rule of thumb for this and the next generation.
Would you advise any younger person to begin a career in CRE? Why or why not? I am extremely passionate about commercial real estate, and I entice as many younger professionals to join this career path as possible. The earning potential combined with all aspects of the industry, including the creativity involved to puzzle piece deals together, is by far my favorite reason to refer someone to join. For those entering the commercial real estate industry, I suggest you really understand knowledge is power. Collect as much insight and ask as many questions as necessary to become your clients' go-to commercial real estate source. Once you become priceless, the expert, there will be no one else they would like to represent them, and no source will be as good as you.
I would also encourage perfecting their social media impression. For many years, I was very doubtful about the platforms and did not think they were necessary to use, but when I started to put actual effort into posting highlights of my daily work on social media, I was able to connect with audiences I could never have reached by other means. This led me to gain new business and new leads. No other tool out there can connect you in real time the same way, so make sure your platforms put your best foot forward.
Overall, I was one of the lucky few to have received some of these instructions at home, but I went ahead and developed my own mechanisms to make my name known in the industry. When starting any career, there are many trials and errors, but the proper foundation will take you where you belong.
Please share with us the best lessons learned or a surprising component of your unique journey. One of the best lessons I learned is to study all the motions of a transaction and feel comfortable with all the turns it can take. I've seen experienced agents lose deals because their temper got the best of them in the heat of a negotiation. Instead of finding a solution, they permanently damage their relationship with a client or colleague. Take a deep breath and analyze all the information before jumping to conclusions and pointing fingers. Once you are able to organize your thoughts, you will be better equipped to respond to whatever crisis is thrown at you.
In your opinion what takeaways did we learn from the COVID-19 crisis? In my opinion, the number one takeaway and life lesson are not to be quick to judge. When the pandemic started and the economy put its foot on the break, the real estate market came to a complete standstill – banks dropped deals, and the feeling of uncertainty dominated the conversations anywhere. That year also turned out to be the best year of my career and propelled Florida to be the place to be. Every scenario comes with a lot of different angles and possibilities.
What three words or phrases or statements or mantras would you use to describe your work mindset? John D. Rockefeller said, 'Don't be afraid to give up the good to go for the great.' I like this statement because it teaches me the importance to keep evolving and never being comfortable. There is always something greater for those who seek it, and I could not be where I am if I hadn't gone out of my comfort zone.
ALM's Professionals Network on LinkedIn, Advancing Future Leaders. We are excited about this pivotal group. Click here to join.