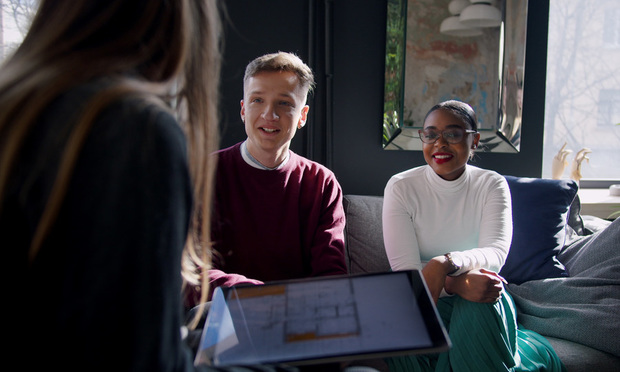 Gen Z and Real Estate Careers
Gen Z comprises individuals born after 1996 and before 2013. Gen Z is young, but the first wave has already passed through the college years and is entering the workforce in greater and greater numbers.
What do we know about Gen Z? Importantly, it is the most educated and most indebted group in history. According to a report by the Statista Research Department, Gen Z makes up approximately one-fourth of the U.S. population at 67.1 million people. While Generation Z is currently a smaller cohort than Baby Boomers (70.7 million) and Millennials (72.3 million), they are the most racially and ethnically diverse of all generation groups.
Gen Z is also the first generation to have never known a world without the Internet and so these individuals are more technologically-focused than any previous age group.
Although there are many shared goals between Gen Z and Millennials, it is a mistake to lump together Millennial culture with Gen Z culture. According to Eliza Stoker in a Major, Lindsey & Africa article, "Like millennials, Gen Z will expect a workplace that is flexible to their schedule and utilizes technology to allow them to work outside the office." However, she continues, "employers should be careful when assuming that the two generations operate in entirely the same way."
For example, Gen Z'ers appear to be more interested in finding a stable work environment with traditional benefits while still seeking meaningful work that gives them a sense of purpose.
According to a Forbes report, entitled How Commercial Real Estate Leaders Can Meet The Demands Of The Growing Gen-Z Workforce, "You need to strike the balance between designing collaborative spaces and spaces for privacy and deep work."
The Forbes report continues, "Building flexible workspaces means configuring spaces for more human moments, like polishing up a presentation with a coworker or commiserating after a sales call. Workers, and especially those in Gen Z, want to feel connected with one another. Flexible workspaces can go a long way in facilitating this objective."
A survey published by the Network of Executive Women in partnership with Deloitte, echoes that perspective. The NEW survey also shows that Gen Z'ers look for more tech-oriented workplaces.
Real estate businesses need to understand the values of this new group of CRE professionals to attract and retain the best and the brightest talent for the future, and equally crucial for Gen Z'ers to make their attitudes and standards known to potential employers.
In a recent MacDonald & Co. article, author Matthew Bryan states, "The way we work has considerably changed over the years, and it is important to understand how to align your recruitment strategy. The newer generations actually have several common job preferences that you can draw upon." Bryan refers to flexibility, continuous learning, career advancement, technological advancement, and stability as primary values of Gen Z potential professionals.
It's clear that Gen Z is the future of commercial real estate and every other industry. The good news for recruiters is that Gen Z'ers bring a wealth of talent to the table. By and large, they are enthusiastic and tech-savvy, and they understand millennials in a way that older professionals may not.
ALM's Professionals Network on LinkedIn, Advancing Future Leaders. We are excited about this pivotal group. Click here to join.