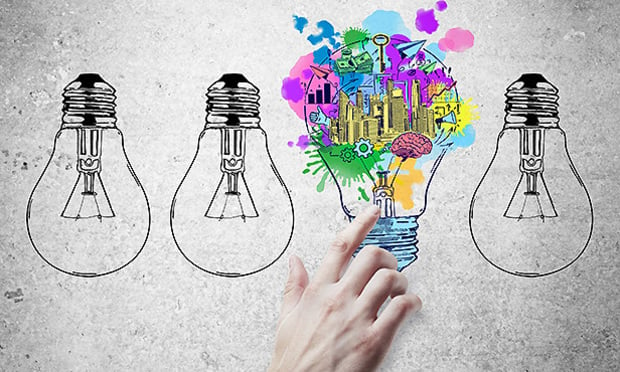 James Curnin, CEO and founder of Clara Homes in Miami, FL
As the CEO and founder of Clara Homes, Curnin has pursued ground-up new construction opportunities in high-end markets across Los Angeles and Miami, and he specializes in the development of luxury spec homes, multifamily assets and workforce rental communities.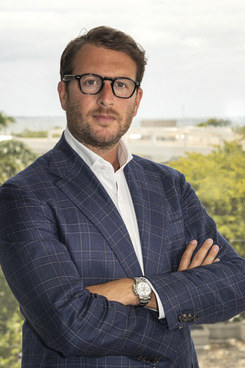 What has been the biggest challenge in your particular role? How have you overcome those obstacles? Overseeing the development of new single- and multi-family developments from the ground-up is not for the faint of heart. It's a challenging job that requires a level of commitment that not everyone is fully prepared for starting out. In this post-pandemic world, that job has gotten even harder. Now developers are navigating supply chain issues and rising construction costs that are unpredictable and hugely impactful to our business. They can cause major timeline delays, deviations in quality and loss of profit. It's important to be mindful of how geopolitical events can affect the business and plan for how to overcome that.
I have dealt with these issues by keeping a line of communication open for renegotiations, doing buyouts well in advance and learning when to wait for prices to come down. Those just beginning their careers in this industry will quickly realize that staying nimble is key to solving most problems.
What about your current role at the company are you most happy with? When you put so much time into projects, it's easy to get lost in the minutia of deadlines, construction costs and paperwork. With so many spec homes successfully built and sold and several luxury apartment buildings currently underway, I can take a step back and be proud of how the company has scaled since its inception in 2014. We are moving into much larger projects and have a great track record for producing quality work. Our portfolio of multifamily developments is quickly growing.
What is the best piece of advice you have received that has helped you succeed in your industry? Also, do you have any advice specifically for the next generation? My late great grandfather, Jack Parker, was one of New York's most prolific real estate developers. I will never forget him telling me to "chase every penny." With my company Clara Homes, I am following in his footsteps.
I would also tell the next generation to chase every penny. Find your motivation because you'll need it in this business.
Would you advise a younger person to begin a career in CRE and what would you advise them to do to get a foothold in the industry? CRE is not for everyone. You have to be a good problem solver and a fluid thinker. Those who are obsessed, committed 24/7 and know their numbers very well will be successful in this industry.
These qualities are absolutely necessary for people who want to get into development. It's easy to buy a building and do well, but there are much fewer people who can succeed buying a plot of land, designing a concept and bringing it to life from the ground up. You have to consider a multitude of factors, from macro and micro policy to interest rates and geopolitics.
Please share with us the best lessons learned or a surprising component of your unique journey. Or share an initiative that you are working on that you are most proud of. I am most proud of my work on Bay Harbor Islands, a quiet community in Miami Beach adjacent to Bal Harbour and Indian Creek. With so many people relocating to South Florida in the last few years, there is a need for full-service rental offerings in Miami Beach that can accommodate young families, not just the new grads that usually fill up rental buildings in the city. I identified Bay Harbor as the right location to build the first New York-style apartments in Miami Beach. Clara Bay Harbor will feature private amenity spaces, concierge services and the kind of hospitality where everyone from the doormen to the pool attendants know your name, your kids' names and your dog's name.
We're breaking ground on the first of three buildings this summer and expect for the whole development to complete in the next couple years. This is just the beginning, and we are actively pursuing other opportunities within this same vein.
In your opinion what takeaways did we learn from the COVID-19 crisis? COVID completely changed our society and how we view the workplace. It normalized remote work and freed many people from their traditional office situations, allowing them to achieve a higher standard of life in cities like Miami.
As a South Florida resident originally from New York, it's been gratifying to see so many people fall in love with the city that I love. Everyone wants to be here now, and it's incredible being a part of Miami's transformation story. There is so much demand for real estate and so little product to satisfy all the interest. It's a great time to be in development.
What three key terms would you use to describe your work mindset? Ferocious, detail oriented and always prepared for the next curveball. Real estate development is the hardest job. At the end of the day, buildings are handmade. You're not dealing with stocks where there's no human component. You're overseeing an operation where everything is custom, so many details could be easily missed, and you're essentially an expensive babysitter making sure everything gets done well and on time.
ALM's Professionals Network on LinkedIn, Advancing Future Leaders. We are excited about this pivotal group. Click here to join.