This is the first in a two-part series, looking at what makes successful resident services programs, and how they are evolving and growing to meet the needs of tenants. The second part can be viewed here.
Property managers will be the first to tell you that there is more to affordable housing than four walls and a roof. Often vulnerable to economic headwinds and personal challenges, affordable housing residents may often need supportive services, education and a sense of community. It's a goal shared by Capital One, who has highlighted the importance of investing beyond the physical property and worked closely with many developers, property owners and community organizations to provide a suite of resident services that support a stable home environment.
Two affordable housing developers talk through some of the rigors in the space, looking at their efforts at personalizing the offerings and providing an array of services that meet their residents' needs.
Creating a Personalized Blueprint
A quality resident service program should be inspired by the people that it serves, and for that reason, programs can vary significantly from property to property. Developer and non-profit Arlington Partnership for Affordable Housing (APAH)—with whom Capital One has worked to preserve and create nearly 500 affordable housing units in the D.C. Metro area—interviews each individual resident of its more than 2,000 households to create an outline for the program.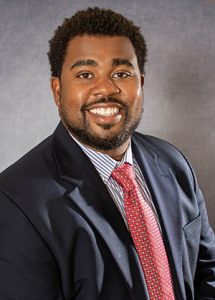 "We do a needs assessment with residents at intake," says Marquan Jackson, VP of resident services at APAH. "We use that as a blueprint to create partnerships and programs to make informed decisions and look for partnerships that align with resident needs." In addition to the needs assessment, APAH also conducts annual property-wide surveys and move-in surveys for both new residents and when they open new properties to truly understand the needs of residents.
Mercy Housing, a national affordable housing organization serving families, seniors, and people exiting homelessness, takes a similar approach, tailoring services to individual properties. The organization conducts formal focus groups throughout the year and collects informal comments from staff, who build deep relationships with the residents.
"Formally, we're doing that a couple of times a year, and informally, it's probably on a weekly basis that we're getting feedback," says Joe Thompson, president of Mercy Housing Northwest. "We are getting feedback from different viewpoints so that we're getting a 360-degree view of the program."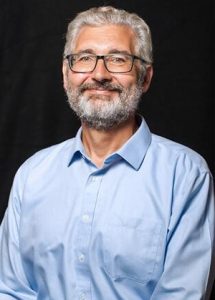 Diversifying the Suite of Services
Resident services may cover anything that supports residents, entailing everything from rental assistance and eviction prevention, financial education, SNAP benefits eligibility, substance use recovery, health and wellness, to child-care and educational services for children living on the property. At Mercy Housing Northwest, the Mercy Scholars program helps children maximize their educational attainment and set goals for attending post-secondary education. Other services can be more informal in nature.
In Mercy Housing's senior housing work, Doug Shoemaker, president of Mercy Housing California, remembers a homebound resident who built a connection with the staff through community events like karaoke. The interaction led him to learn about and take fitness classes on the property as well as get help with health insurance. He then received a referral to a local Dignity Health clinic, which discovered and fixed a life-threatening condition, demonstrating how the most profound outcomes often start with just building a trusting relationship with Resident Services staff.
"This is a man who had been incredibly isolated, but the moment he got his health back, he was so jovial," says Shoemaker. In the past several years, Capital One has provided Mercy Housing with grants that support resident services in affordable housing communities.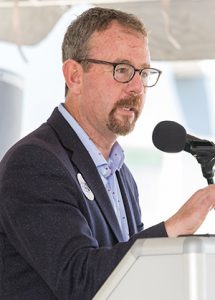 Other services are even more fundamental. At APAH, one of the most critical needs during the last few years has been financial assistance. Born during the pandemic, the organization hosts rent relief clinics, and it was able to draw down $9 million over 36 months to help residents pay their rent. "When it comes to housing stability. I think that was one of our more successful programs," says Jackson. The program also included an 80/20 resident retention program: APAH forgave 20% of the resident's balance if they came up with 80% of the balance. As a result, APAH has been able to keep most residents stably housed well after the pandemic moratorium and federal rent relief programs ended.
Personalization and a broad spectrum of services addressing resident needs are pillars of a successful resident services program. In part two of this series, we'll explore how these services will evolve in the future.
For more insights and thought leadership from Capital One, click here.