In 2022, the Securities and Exchange Commission (SEC) introduced new proposed rules that could require SEC-registered organizations to include climate-related disclosures in their registration statements and periodic reports. The disclosures would need to detail those risks that are "reasonably likely" to impact their businesses, operations and financial conditions.
"The proposed rule is designed to standardize emissions reporting for publicly traded US companies, ensuring comparability and transparency of climate-related data for shareholders, investors, and the public," says Joe DiTizio, associate director at EBI Consulting. "It aims to provide investors with consistent, comparable, reliable, and decision-useful information."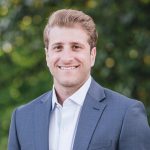 The exact rollout date for the rule is unknown due to ongoing resistance surrounding its implementation. However, as more countries increase regulations around climate-related disclosures, businesses are considering their next best steps.
Understanding the SEC's proposed changes
Under the new rule, organizations would be required to disclose potential risks posed by climate change to their businesses, including physical risks like rising sea levels or extreme weather disasters.
"The proposed rule is similar to the Task Force of Climate-related Financial Disclosure's framework," says DiTizio. "TCFD focuses on identifying an organization's material climate risk and strategies for risk mitigation, aligning with broadly accepted standards such as those found in the Greenhouse Gas Protocol."
A challenge with the proposed rule, according to DiTizio, is the lack of consistent local regulations across an organization's portfolio. Diverse local regulations require tailored programs based on an asset's location, creating additional reporting complexity.
DiTizio points out this may require a larger portfolio review. "This involves reporting relevant assets with high climate risks, subject to local disclosure requirements, identifying stranded assets and developing plans to get them on track with the client's regulatory requirements," says DiTizio.
Unpacking the complex rules
As organizations move toward compliance, working with an engineer or sustainability specialist helps enhance accuracy and compliance in reporting. DiTizio notes an expert can also identify risks that others may miss.
"We recently helped a client conduct a climate risk analysis following the loss of an asset due to flooding," says DitTizio. "The asset was flagged as 'low risk' prior to the loss by a provider that determined risk by evaluating a 15-mile radius. However, our asset-specific data and engineering analysis determined the property had high flood risk, and we provided specific approaches to mitigate that risk."
While the implementation date for the new SEC rule is still unknown, other countries continue to evolve rules around climate-related disclosures, impacting US-based businesses.
"American businesses do not operate in a vacuum," says EBI Consulting's DiTizio. "Trends in other countries, like those in the EU, are leaning toward increased regulations, which can impact American businesses. These changes underscore the need for ongoing vigilance around climate-related disclosures to proactively meet fast-changing requirements."
For more insights and thought leadership from EBI Consulting, click here.