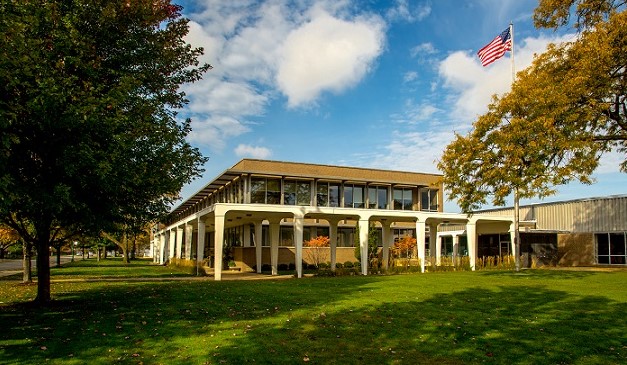 CHICAGO—The owners of the Bradley Business Center on the North Side have taken another big step toward leasing up their 22-acre property, a former manufacturing facility. The nation's second largest exterior home remodeler, Power Home Remodeling Group, has signed a long-term, 31,000-square-foot lease at the center for its new Midwest headquarters. The Chester, PA-based company will relocate from 9450 W. Bryn Mawr in suburban Rosemont, where it currently occupies 7,000 square feet.
The firm will take over the center's ground floor commercial space, using 21,000 square feet for office purposes and the remainder for warehousing. The new location, at 2500 W. Bradley Pl., will house 200 employees – all of whom will make the move to the city from Rosemont when the lease commences this November. Including this deal, the center is now 86% leased.
"We are excited to welcome Power Home to the complex," says John Hansen, owner of Hansen Realty Services and co-owner of the Bradley center. "They are at the forefront in their industry and we are proud they have chosen Bradley as their new home."
As reported in GlobeSt.com, the 500,000-square-foot Bradley Business Center, a joint venture between Hansen Realty Services and Centrum Partners, offers tenants an amenity-rich environment in the city's Lincoln Square neighborhood. The mixed-use building features office and single-story space and provides tenants with the type of luxuries typically associated with downtown properties, such as a fitness center, rooftop deck, conference center, event space, bike storage and abundant parking.
Executives from Power Home cite those amenities and the site's convenience as main drivers in their decision to relocate. Located between I-90 and Wrigley Field, the site has multiple public transportation options including the Red, Brown and Blue Lines, and the Addison bus.
"The convenience factor, coupled with the affordability, make it an incredibly attractive opportunity for companies who want a city address," adds Hansen.
Ownership was represented in-house by Brett Berlin. Cushman & Wakefield's Marilyn Lissner and Joseph Gatto represented Power Home in the transaction.