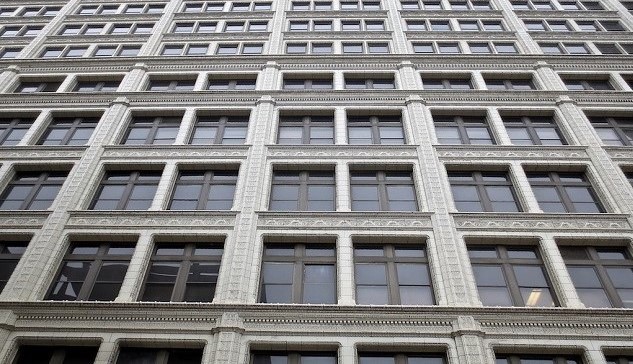 ST. LOUIS—MLK Real Estate Capital recently arranged $19.7 million in bridge financing for Hudson Holdings on its acquisition of the Railway Exchange Building, a 21 floor, 1.2 million square foot vacant office building in the heart of downtown St. Louis. The Delray Beach, FL-based developer specializes in transforming historic structures, and its vision for the Railway Exchange, built in 1914, includes luxury residences, office space and some new retail. The lower levels were once home to the Famous-Barr department store, an iconic name in St. Louis retail, later purchased by Macy's, which shut down its store in 2013.
Hudson Holdings has recently purchased several historic Midwest buildings at affordable prices. It picked up the one million square foot Huntington Building in Cleveland for about $22 million, for example, and plans a similar transformation into apartments, offices, a hotel and retail. And other investors have bought and restored several historic structures in downtown St. Louis including the 538,000 square foot Arcade Building, and 1501 Washington Ave., a 10-story, 140,000 square foot building that new owner Fe Equus plans to convert into a 140-room boutique hotel. The transactions are all signs that a wide array developers now see the older sections of many Midwest CBDs as places attractive to millennials, start-up firms and residents that want to experience downtown living.
"We've seen a very strong trend toward urbanization, especially with millennials, and that creates an additional uptick in demand for urban locations," MLK managing principal Solomon Kinraich tells GlobeSt.com. Still, "a key piece to the acquisition revolves around the use of tax credits," especially historic tax credits. "It incentivizes developers to come in and repurpose properties."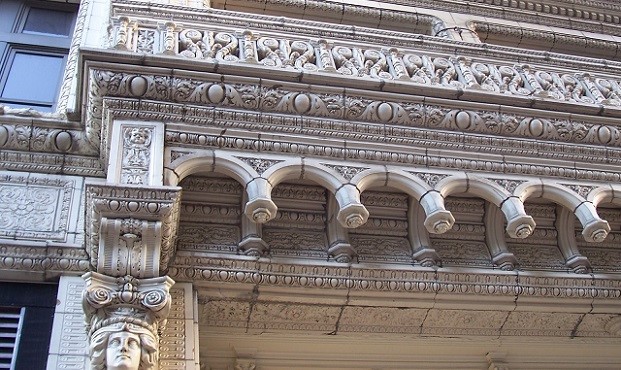 Andrew "Avi" Greenbaum, principal and founder of Hudson Holdings, says the firm looks "forward to working closely with the city of St. Louis on this historic adaptive re-use project."
"This were certainly a lot of challenges to overcome," Kinraich adds, "and this was one of the most complex transactions we've done to date." He could not offer details on this, but did say that the financing was secured due to strong underlying deal fundamentals, positive track record of the sponsor, and prime location of the Railway Exchange property.
The twenty-one story building includes a 1,000-space garage and surface lot. Hudson plans include a conversion of more than 600,000 square feet to luxury apartment rentals as well as transforming more than 100,000 square feet into class A office space. The company also currently plans to set aside about 60,000 square feet for new retail, along with a large amount of common and amenity space, including a health club, pool, and a daycare center.