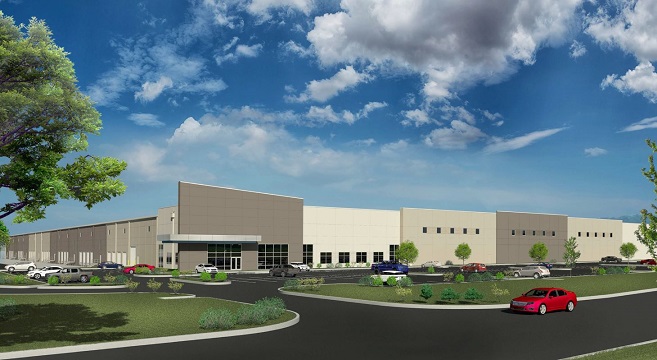 ST. LOUIS—The St. Louis industrial market has continued its hot streak, ending the first quarter of 2017 with 1.69 million square feet of net absorption and 1.74 million square feet of new inventory delivered, according to a new report from Cushman & Wakefield.
Over the last two years, developers have added 5.45 million square feet of speculative inventory, and tenants have quickly leased over 3.63 million square feet of that space, the data show. The vacancy rate ended the quarter at 6.7%, well below the historic average of 8.0%.
"2016 was a historic year for the St. Louis region," Ed Lampitt, managing director, C&W, tells GlobeSt.com. He found it especially striking fact that five leases of more than 700,000 square feet were completed. "We usually have one of those each year, not five. And in 2017, everyone was curious to see if we could maintain that momentum."
Most likely, Lampitt says, the region won't see another rush of megadeals in the short term. However, he does expect tenants to sign a flurry of somewhat smaller leases during the second quarter, enough at least to keep net absorption levels high. "There is just a lot of leasing activity."
The expansion of e-commerce, he adds, has been very important to the industrial sector's recent growth. After all, two of the largest leases from 2016 were signed by Amazon. But "we've had a good run in manufacturing as well." General Motors, for example, officially occupied in January one million square feet of space in NorthPoint's new building in Wentzville, MO. As reported in GlobeSt.com, GM and Ford have in the past few years poured billions into their local manufacturing plants, and auto supply firms have flocked to the region in response.
Lampitt also says the St. Louis economy is diversifying in other ways. Historically, around 15% of new industrial leases were signed by firms new to the area. But recently, that figure has been closer to 35%.
St. Charles County was the strongest driver of demand with more than 1.1 million square feet of net absorption for the quarter, followed by North County with 411,000 square feet. But 2017 could be a big year for the latter submarket. Clayco and Panattoni have each just finished a spec there with more than 500,000 square feet. "Those are the two to watch in 2017."