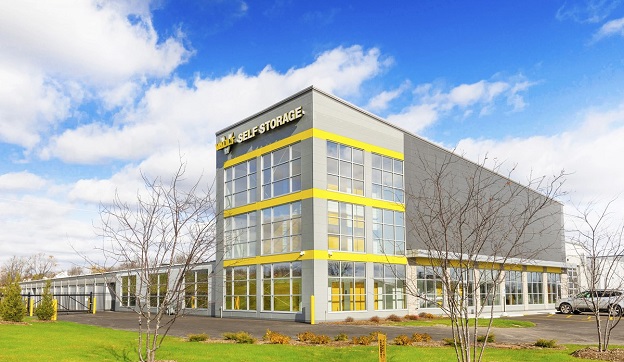 MILWAUKEE, CHICAGO-The moving and storage giant U-Haul has just bought The Vault of Menomonee Falls and The Vault of Waukesha, two self-storage facilities in the Greater Milwaukee area, for a total of $17,075,000. At just under $118 per square foot, the sales price is the highest on record for a self-storage portfolio in the metro area.
The properties had attracted a lot of attention from investors, including the big REITs that specialize in self-storage. And even though these properties are still in the lease up phase, the quick sale did not surprise experts.
"These are new class A assets," Sean Delaney, first vice president investments in Marcus & Millichap's office in Oak Brook, IL, tells GlobeSt.com. "For a long time, Milwaukee was a low-activity market, but it recently hit everyone's radar screen. And in the last couple of years there has been a lot of activity in terms of new development, both ground up and conversions."
The Mele Group of Marcus & Millichap, Delaney and Michael Mele, senior managing director investments in the firm's Tampa office, represented the sellers, private investors, and procured the buyer, the publicly traded parent company of U-Haul. Todd Lindblom, regional manager of Marcus & Millichap's Milwaukee office, is the firm's broker of record in WI.
Built in 2016, The Vault of Menomonee Falls opened in late 2016 with a total of 451 units and 39,573 rentable square feet. Phase II construction will be completed over the next 12 months and will expand the property to a total of 80,230 net rentable square feet and 768 units. The property is located near US Rte. 45 and I-41, adjacent to the Bruceton Manor neighborhood. National retailers, including Walmart, McDonald's and Kohl's, are nearby.
The Vault of Waukesha was built in 2014. The 582-unit, 64,648 rentable square foot facility opened and expanded to twice its original in size in 2015. The property is situated less than one mile from Les Paul Pkwy./Ste. Hwy. 59 and under five miles from I-94. A large residential community, Sunset Heights, and a McDonald's face the facility. Carroll University is within two miles.
The properties are within 15 miles of each other and both are about 20 miles from Milwaukee.