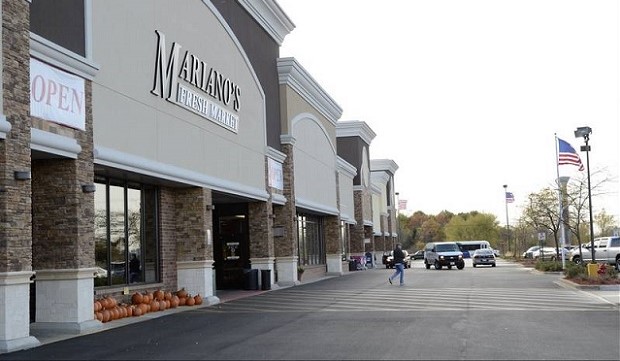 CHICAGO—Although a lot of worries surround the retail sector, vacancy recently declined throughout much of the Chicago region. And combined with a slow construction pipeline, that has meant rental rates have finally started to rise. The increases are not exactly large, but it's still a noticeable change from 2016.
"In 2016, the tenants were in control, and could negotiate from a very strong position," Austin Weisenbeck, first vice president, investments, Marcus & Millichap, tells GlobeSt.com.
The company just released its third quarter retail market report, and found the metro vacancy rate declined 40 bps over the past four quarters to finish the second quarter at 7.3%. Absorption over the past year has outpaced new supply by just over two million square feet. This has made things easier for retail landlords, and the average second-quarter asking rental rate rose 1.2% compared with a year ago. Furthermore, the company says market conditions will tighten in the second half of the year, setting the stage for further rental rate increases.
But the lingering unease over the future of retail in the age of Amazon is just one of the reasons "tenants still have more leverage than landlords do," Weisenbeck says.
Adrian Mendoza, also first vice president, investments, Marcus & Millichap, adds that "the market has seen an oversaturation of certain types of tenants," especially high-end hamburger chains and other fast-casual dining concepts. The subsequent pullbacks have opened up spaces in newer multi-tenant properties that more service-oriented tenants have filled, typically at lower rents.
Other marquee names have also slowed down. Weisenbeck points out that Mariano's, largely acknowledged as the region hottest grocer, is closing in on its own saturation point. Instead of opening around four stores per year, it will probably confine itself to perhaps one or two.
Another change in the region's retail has been a somewhat stronger recovery in the suburbs. Developers completed 2.1 million square feet of new suburban space since last July, for example, but after completion of NewCity in 2015, new construction declined dramatically in the city. By contrast, about 337,000 square feet of Chicago space was completed in the past 12 months and developers will deliver about 590,000 square feet in 2017.
Suburban retail tenants absorbed an additional 3.7 million square feet over the past year, pushing the vacancy rate down 40 bps to 7.8%, the first time it was below 8% since 2008.
But the suburbs are not all alike. "The close-in suburbs such as Evanston, or suburbs along major highways like Schaumburg, are doing very well," Mendoza says. "That's where you're seeing a lot of new construction." But housing developers have not built many new houses in outlying towns, and both retailers and investors tend to stay away from areas without new rooftops.
The average rent in the suburbs rose 1.1% percent in the past four quarters to $15.15 per square foot, according to the new report from Marcus & Millichap, but 2017 suburban deliveries should total just 1.4 million square feet. "I think the suburbs are likely to stay somewhat flat," Weisenbeck says.
In the city, demand outpaced supply over the past 12 months, driving down the vacancy rate by 50 bps to 4.9% in the second quarter. And rents rose to $27.15 per square foot, a 1.1% increase.
"I think that retail is in a transitional period," Weisenbeck concludes. "It's driven by a concern about the future of retail." Competition from the internet has many junior box retailers, for example, rethinking how much space they need. And developers and owners still haven't figured out what to do with all the second-generation space that retailers now consider obsolete.
He also believes the picture will be much clearer a year from now. "This is a temporary concern that will subside over time."