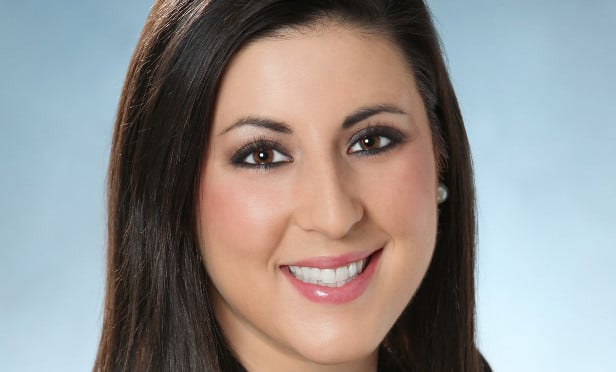 SAN DIEGO—Housing on Merit creates a bridge to permanent affordable housing for female veterans that are experiencing homelessness, executive director Jennifer Litwak tells GlobeSt.com. Citing statistics from 2013, she says California has the largest veteran population in the nation—with approximately 1.86 million veterans, California has nearly 9% of the nation's veterans and, according to the California Research Bureau, approximately 10% of California's veterans are female. Female veterans are between two and four times as likely to be homeless as their nonveteran counterparts, Congressional Research Services reports, and 10% (compared to 15% of nonveterans) live below the poverty line. Also, the National Low Income Housing Coalition reported that female veteran headed households were more likely to be cost burdened. For example, 82% of female veteran headed households with extremely low incomes were cost burdened compared to 59% of married veteran households.
GlobeSt.com spoke exclusively with Litwak about Housing on Merit, what it provides and how the industry can help.
GlobeSt.com: What does HOM do, and how does it involve the real estate community?
Litwak: HOM creates a bridge to permanent affordable housing to vulnerable populations in California; specifically, female veterans that are experiencing homelessness. In addition, HOM develops and manages affordable housing that couples facilities management with comprehensive growth and support programs. HOM works with residents to identify their community's unique needs to create services and programs that address those needs and empower residents.
GlobeSt.com: What are the organization's ultimate goals?
Litwak: HOM recognized the urgent need to reduce the number of female veterans experiencing homelessness in California. HOM collected information related to barriers, opportunities and trends in homelessness among female veterans in order to understand their needs, access to resources and gaps in funding sources. After completing this extensive research, HOM decided an innovative and affordable housing solution was needed to decrease reliance on traditional funding sources in order to create affordable housing at the lowest possible cost. HOM is currently working on creating affordable housing utilizing shipping containers that will be modified to provide 750 square feet self-contained dwelling units. This project is being supported entirely by private-sector dollars. Upon completion, from a technical, functional and cost perspective, this concept could become a landmark affordable-housing solution.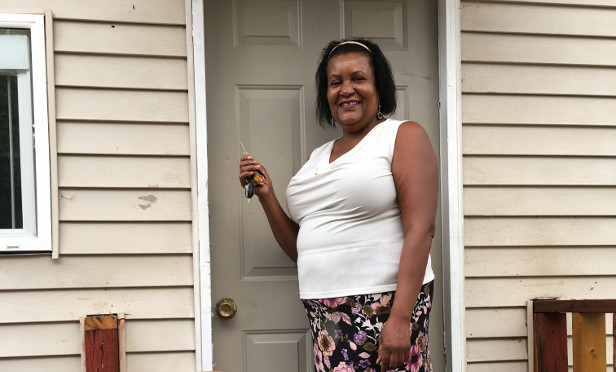 GlobeSt.com: What else should our readers know about HOM?
Litwak: In addition to our container housing program, HOM launched the Awards of Merit for Housing Assistance. The program provides funds to homeless female veterans in order to remove barriers to permanent housing. Numerous studies have shown that housing stability plays a central role in helping families and individuals obtain higher rates of employment and income growth than those with no housing aid. For this reason, Housing on Merit partnered with Manpower to enroll recipients of the Award of Merit for Housing Assistance in a three-week career-readiness and job-placement program. Once the recipients graduate through the program and secure job interviews, HOM's partnership with Dress for Success allows the women to obtain professional attire.
GlobeSt.com: What can the real estate industry do to get involved in this cause?
Litwak: HOM will continue to award subsequent Awards of Merit for Housing Assistance, which are possible due to the individual contributions of people who care. Your donations help us ensure that formerly homeless female veterans maintain housing stability and fully integrate into their communities. Contributions are tax deductible since Housing on Merit is a 501(c)(3) non-profit corporation. Housing on Merit's Tax ID# 45-2991692. People can donate on our website at http://housingonmerit.org/donate-to-housing-on-merit/. If people are interested in giving directly or being involved in the container housing project, they can contact me directly at [email protected] or (619) 573-6785.