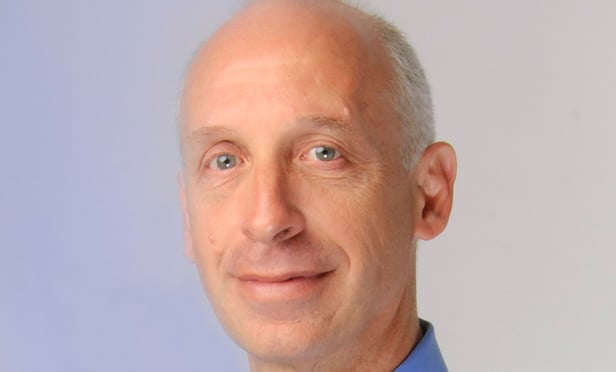 NEWPORT BEACH, CA—Driverless cars are not some decades-in-the-future concept that's still on the drawing board—they're coming soon to a market near you. Uber CEO Travis Kalanick recently tweeted that he expects Uber's fleet to be driverless by 2030. Raj Nair, Ford's head of product development, expects that autonomous vehicles of SAE level 4 (which means that the car needs no driver but may not be capable of driving everywhere) will hit the market by 2020. The US Secretary of Transportationstated at the 2015 Frankfurt Auto Show that he expects driverless cars to be in use all over the world within the next 10 years, and according to the industry experts, we can expect to see driverless cars on the roads within the next decade.
How will the advent of this driverless technology impact the commercial real estate realm—in particular, the retail sector, which is so dependent on cars at most of its brick-and-mortar stores? We spoke exclusively with Angelo Carusi, a principal with locally based architecture, design and landscaping firm Cooper Carry, about just that.
GlobeSt.com: How do you think driverless cars will affect infrastructure, landscape and the built environment?
Carusi: Fundamentally, we believe we will see over a protracted amount of time that land areas used for commercial real estate could change due to the reduced number of parking spaces needed. Driverless cars don't dictate that the car be garaged or housed on site, so land of lesser value could be obtained near a development site that could do nothing but house these driverless cars.
Another point: space for valets will change with the introduction of driverless cars. Hotel and taxi lines will be bigger and more robust, and more-robust concierge systems and lines for guests to wait while calling their driverless cars forward will be needed. We've seen in the past several years the design of some of our retail or mixed-use centers change whereby restaurants are obviously facing into a motor courtyard, and it becomes an excellent place to do people watching. It adds an interesting dynamic to restaurants or gathering spaces that might actually use this valet or drop-off point as a touchpoint or anchor to that idea.
GlobeSt.com: How else will driverless cars impact the retail sector in terms of shopping-center design, parking lots and other design elements?
Carusi: Shopping centers might be able to use a smaller site dedicated completely to parking. It could be a mile or two away where land is less expensive. The shopping portion of the center itself will become much smaller as driverless vehicles will need less road and parking dimensions to maneuver. On the retail side, the other dynamic could be that retail stores could also employ the driverless cars as a delivery vehicle. A consumer shopping in a store at a lifestyle center could purchase an item in another location and the clerk could have it delivered to their house; driverless cars could make it easier and more interesting to do this. One retailer—Bonobos—already uses the concept of delivering to the customer's home a custom-made, high-end fashion men's item designed at a brick-and-mortar location, and driverless cars could expand on this concept. Retailers may also have smaller square-footage requirements since they don't need as much back-of-house space to house product as they normally would.
Another consideration for retailers and retail centers is the idea that driverless cars will be able to cater to a larger variety of people. The visually impaired or handicapped may be unable to drive, so here is an opportunity for expanded demographics to come to retail centers—which must now think about how to accommodate their offerings for a greater variety of guests. I think in that regard, the advent of driverless cars, for a retail shopping center, opens up an entirely new population to that center. It is a challenge for many people in the aging population to drive at night. To be able to have a driverless car, tell it where you want to go and not have to rely on your ability to see well at night is tremendously freeing to thousands of people.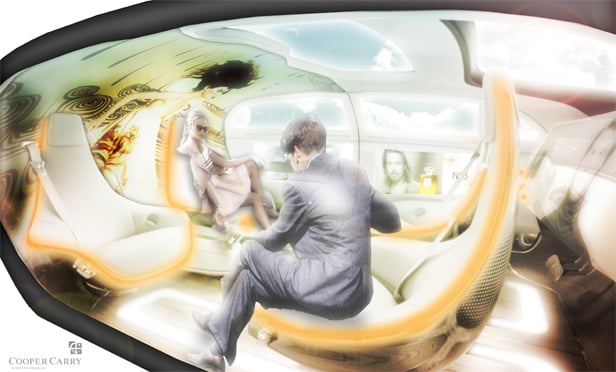 GlobeSt.com: How will driverless cars impact traditional retail-delivery methods such as trucking and fulfillment?
Carusi: In Europe, they're already employing a fleet of self-driving trucks. This more effectively and efficiently helps retailers deliver their products. Drones have already affected delivery through Amazon's prime delivery program. You can really see that ramping up efficiency and delivery with trucking.
GlobeSt.com: What else should our readers know about driverless cars and the retail sector?
Carusi: The advent of driverless cars can also revolutionize what we now consider the walkable environment. Consumers continue to seek environments that are social; streets of shops and people. While many of today's shopping streets tend to be linear, because the shopper/driver "windshields" the street before parking to see the offerings in order to understand the physical construct of the experience, shopping areas may become more compact and a "district" instead of a linear street. Premium land will be dedicated to better land use than 20% parking. We will see undivided communities that provide the environment consumers are already seeking.
You could be in your driverless car going to a retail destination and have your iPad or tablet in the car, making reservations and menu selections before you get there, in the comfort of the back seat of your car. There's a certain degree of efficiency that comes out of this as well. The experiences guests are having can start in the car; they're not focusing on driving and directions, and the seats may be facing each other to promote conversation. The design of the car may be a function of the lifestyle the person has embraced: a social person with a spouse and a couple of kids may be interested in having more space for others to occupy—sort of like putting the living room on wheels. They can talk about what they need to do and hope to accomplish when they get there. It removes the distraction factor completely.
From a retailer's standpoint, who is investing heavily already in websites and social media to promote their store and its products, it takes the experience to a whole new level: there could be apps that show discounts or sales at that store that day or provide the number for a restaurant reservation or an online concierge system.