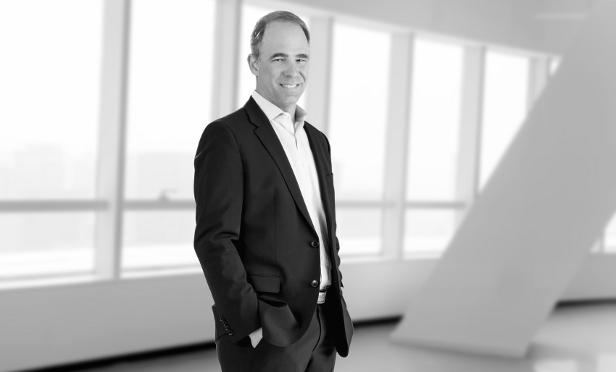 LOS ANGELES—The sharing trend can create new opportunities, but also presents new risks in the CRE space, Partner Engineering & Science's CEO Joseph Derhake tells GlobeSt.com. We spoke with Derhake and several other experts on the sharing economy to get their take on what the commercial real estate industry can learn from the sharing economy in order to succeed. Stay tuned for a comprehensive feature on technology and the sharing economy in the May issue of Real Estate Forum.
GlobeSt.com: How can the commercial real estate either beat or join the sharing economy to remain current and relevant in the age of technology?
Jerre Riggs, director of real estate, Benjamin's Desk and co-founder and COO of FirstBase: It's no secret that the commercial real estate industry can be slow to change. But we are starting to see an increase in the number of apps and CRE specific software that are creating exciting disruptions within the industry. Look at companies like LiquidSpace and PivotDesk, and you can get a good picture of how these flexible workplace marketplaces are already helping companies and individuals identify and rent space within the gap markets often overlooked by traditional practices such as executive suites, co-working centers and the sublease market. Traditional CRE companies and brokerages may want to look at embracing and partnering with these types of companies to better cater to new and evolving customer bases. For example, it's critical to understand the mentality of the start-up tech founder and how there is a major gap and pain in solving for their needs—one of the main reasons we started FirstBase.
Moving forward, I also think the industry needs to truly understand that the collaborative economy is hitting commercial real estate sooner and harder than expected. To remain current and relevant, real estate providers will need to figure out how to satisfy increased demand for highly configurable spaces. In conjunction with that, the approach to leasing is going to need to shift. We already see companies willing to pay a premium for shorter-term leases in space that has plug-and-play functionality. Companies are starting to realize they may not need 80,000 square feet for 10 years when they can leverage distributive workforce models and co-working providers to shrink their footprints and limit their lease liabilities, which will be especially important in light of the new FASB rules.
Joseph Derhake, CEO, Partner Engineering & Science Inc.: The sharing trend can create new opportunities, but also presents new risks in the CRE space. Property owners, investors and those lending on commercial real estate who can anticipate how the trend will impact certain assets—and adapt accordingly—will outperform their competitors.
Eliot Vermes, CEO, ResiModel: The backbone of the sharing economy is databasing. In most segments of the commercial real estate space, the flow of data is somewhat antiquated, with important data being exchanged in PDF and Excel files exchanged via email. For the sharing economy and various other technological innovations to improve business processes for CRE professionals, it is integral for data to be digitized and standardized to facilitate sharing and digital-age analytics tools.
One notable example is the transactional space. Most other financial asset classes—such as stocks, bonds, and commodities—have standardized data, which enable investors to compare the potential and risks of various investment opportunities easily. For real estate investors, however, the lack of standardization makes accurately assessing a property a significant challenge.
By standardizing and databasing all real estate data, we will pave the way for the continued benefits that the sharing economy will bring to real estate, while also making the data itself more accessible for investors and others across the industry.
Allen Shayanfekr, CEO, Sharestates: There's no reason to beat or defeat something like the sharing economy. It's about joining and collaborating. Real estate will always remain current and relevant. It's where we live, work, shop and entertain. Real estate will be around for the rest of time, and technology will only continue to make it easier to acquire, maintain, sell, manage and enjoy.
Julie Whelan, Americas head of occupier research, CBRE: It isn't about beating the sharing economy as much as keeping pace with changing consumer demands that technology is rapidly impacting. All aspects of the real estate industry will need to innovate and respond to these demands to stay competitive. According to CB Insights, real estate tech start-ups are raising money and seeing deals at record levels with a new high of more than 190 deals totaling $1.7 billion in 2015. From smart building technology to gathering big data, finding ways to enhance the user experience and provide valuable technology tools to consumers will be an element of staying competitive. Investors, developers and landlords need to stay current on trends that will impact their ability to market to and attract their target consumer.