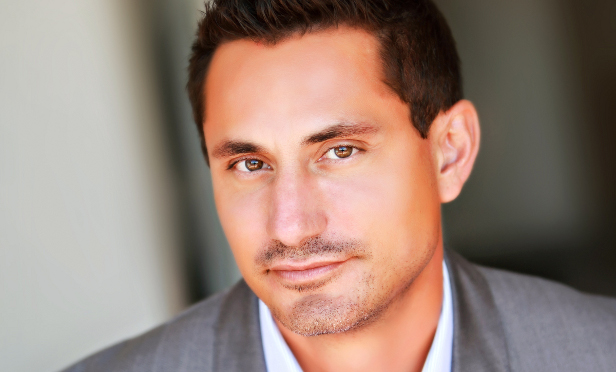 SAN DIEGO—While many companies choose to diversify by investing in other markets while staying within their preferred property type, moving into different asset classes within your geographical area is another option, RAF Pacifica's founder and president Adam Robinson tells GlobeSt.com.
As we recently reported, the San Diego-based owner, operator and developer has acquired the 39,000-square-foot retail portion of Pacific Station, a 100,000 square-foot mixed-use asset encompassing residential, office and retail space, for $24 million in an off-market transaction. The retail center is currently occupied by high-quality national tenants including Amazon, Whole Foods and Wells Fargo. Matt Moser at Retail Insight represented RAF Pacifica as well as seller Loja Retail Partners.
Robinson said in a prepared statement that this acquisition is well-aligned with the firm's ongoing strategy to diversify its portfolio throughout San Diego County. "This acquisition is demonstrative of our approach to diversify our portfolio beyond creative industrial and office and branch out into other product types including mixed-use, retail and multifamily."
The firm began diversifying its portfolio last year with new developments such as Cardiff Reef Apartments in Cardiff-by-the-Sea; flight, a mixed-use development in Solana Beach, lift, a mixed-use property in Carlsbad and the redevelopment of the Carlsbad Theater on State Street in downtown Carlsbad. Robinson says, "The demand for mixed-use projects is on the rise as lifestyle preferences continue to evolve toward more walkable, community-focused environments." says Robinson.
We spoke with Robinson about the challenges of diversifying into different property types and what attracted him to this particular asset.
GlobeSt.com: What are the challenges of diversifying into acquiring retail properties?
Robinson: Retail isn't really new to us. We own some retail in Downtown, and we own a 24-Hour Fitness on Miramar Rd. as well; we have been buying retail off the radar for some time. We also manage Seaside Market in Cardiff and a retail power center in Lake Elsinore. We also have an office project in Bressi Ranch where we're negotiating with exciting restaurants, and we're using retail to activate another part of the center. So, we're familiar with it. But, we were looking for coastal, ground-floor retail in one of our properties.
If you don't have credit tenants, working with small mom-and-pops while getting returns you need while allowing them to stay viable is a challenge. We are looking to do large-scale mixed-use developments. The South Cedros project will probably be around $30 million, but we're looking for jobs in the $100-million to $300-million range, which is hard to find in coastal.
GlobeSt.com: Why was this transaction the right one for you to venture into this product type?
Robinson: We really like the mixed-use aspect of it. Pacific Station is strategic, since our office is in Encinitas and I have lived there since 2003. It's a leased investment with 2,500 square feet of contiguous space with future upside potential. This project has a fairly good parking ratio, and we liked the price per square foot at which we were acquiring it. There are no larger blocks of space in Downtown Encinitas we could acquire. And we have an opportunity to do something cool with it at a future date when leases expire or something changes. We like coastal, and we would buy anything in coastal Solana Beach, Encinitas, Del Mar and portions of Carlsbad.
GlobeSt.com: What do you see as the next sector into which you will invest?
Robinson: A lot of companies when they want to diversify invest in the same product type outside of their market, but we feel like we are experts on San Diego, so we decided to diversify our product type instead of going outside our market. We love industrial—it's our core—but it doesn't make as much sense to acquire because you can get more from ground-up development. I like mixed-use for coastal areas—office, retail and apartments.