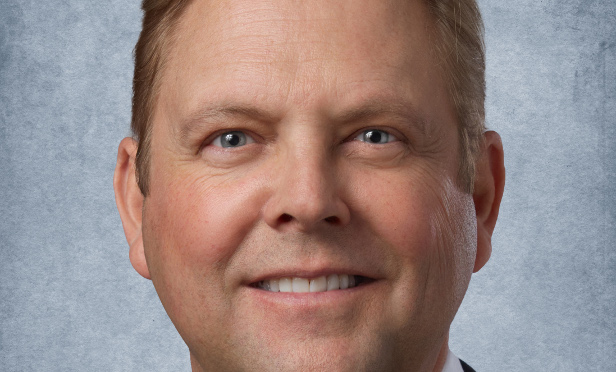 SAN DIEGO—Bill Rose, the former national director of retail for Marcus & Millichap and IPA, has taken on an advisor role as senior managing director with IPA in San Diego. In his new capacity with the firm, Rose will focus on the sale, financing and joint-venture structure of institutional-quality West Coast shopping centers.
Rose joined M&M in 2003 after serving as managing director at HFF, where he was active in debt origination, structured finance and investment sales. Prior to that, he spent 13 years at TrizecHahn as director of development leasing and management. During his career, Rose closed more than $3 billion in real estate transactions.
Rose tells GlobeSt.com, "I've been in this business for 30 years now, and I've enjoyed helping our agents work with clients and understand how to fit their needs, but I'm such a relationship person. It's my jam to be working with clients, going head-to-head and to-to-toe and getting deals done."
Rose credits the firm with being like a family that allows its employees to pursue what makes them happy. "I've really been overwhelmed with the support I've received."
Alan Pontius, national director of M&M's specialty divisions, said in a prepared statement, "After several years in management with the company, Bill has made the decision to return to his roots as an effective advisor/broker working closely with institutional and major private investors." He added that the firm looks forward to growing its IPA real estate team nationally.
While it may be unusual for someone at such a senior level to make a move into a deal-making position, Rose says closing transactions is at the heart of CRE executives' core—if they're doing it right. "You choose to network with people and help them achieve their objectives, and if you don't love this you're in the wrong business."
This is the second major shift the company has experienced in its retail division in the past week. As GlobeSt.com recently reported, M&M has hired Scott M. Holmes to lead its national retail division. Holmes, who has joined the firm as SVP and national director, has closed more than $6 billion of commercial real estate transactions over a 25-year period.
In mid-2017, Rose told GlobeSt.com's sister publication Real Estate Forum that with 28 quarters of GDP growth in the US, investors might be concerned that perhaps the US economy on a macro level will stall out. "Even though sales were not what we had hoped for at Christmas time, wage and job growth has occurred and the metrics are very favorable. That has a big impact on why we are seeing a number of retailers expanding." He added that those retailers that are contracting need to re-evaluate their merchandise, delivery and physical in-store experience.
Regarding the consumer's ability to spend and spur growth in the retail sector, Rose told Forum that earlier, the market was worried that new jobs weren't producing enough wage growth to spur retail sales and hence grow rents, but that was not the case. "We see job growth in all major markets in the US. Some of the tertiary markets still need more improvement to occur for those markets to have a substantial uplift in consumer confidence, wage and jobs."