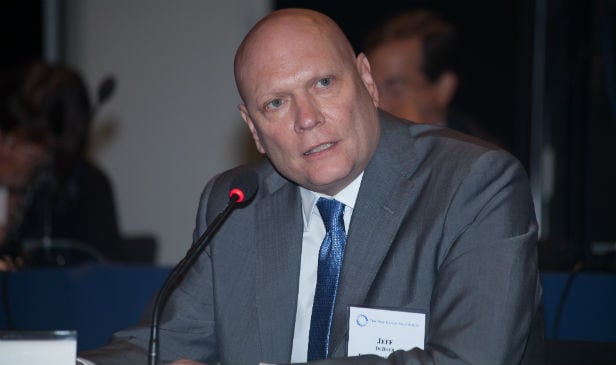 WASHINGTON, DC–The Real Estate Roundtable's Q1 2018 Sentiment Index inched up one point from the last quarter of 2017 to register at a solid 54. The score was a reflection of commercial real estate executives' anticipation of "strong near term asset values and capital availability," according to Roundtable CEO Jeff DeBoer. "Strong, growing commercial real estate markets go hand in hand with overall positive economic growth," he said in a prepared statement.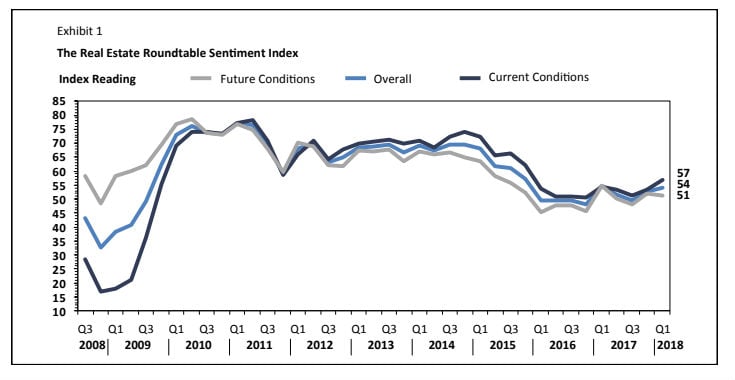 However executives are less confident about future conditions, as evidenced by the score of 51 for the Future Conditions Index — a decrease by one point from the previous quarter. Moreover, there is a noticeable gap between the scores for current conditions (57) and future conditions (51). "Participants in our Q1 Index survey also report that current market conditions may not last throughout next year," DeBoer said. Indeed the Roundtable noted in its report that while responders are feeling comfortable about the stability of the real estate market in 2018, many have expressed concerns about what the market may look like in 2019.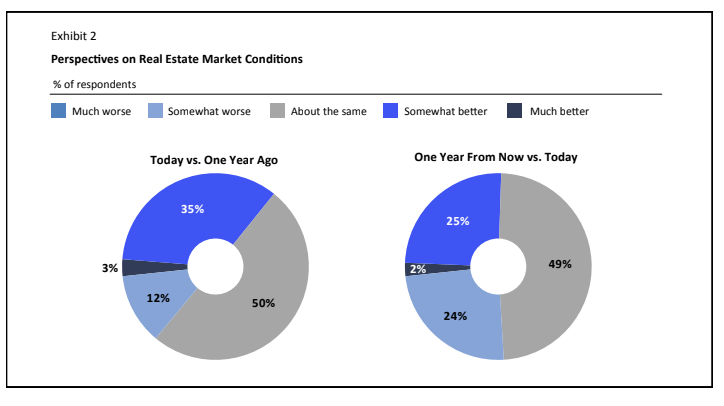 One data from the survey point that supports this notion is that 38% of respondents report Q1 asset values today are "somewhat higher" compared to this time last year, suggesting primary markets are peaking, with increased accessibility to debt and equity capital in the market. On the other hand, 57% of respondents said they expect values to be "about the same" one year from now. This suggests that pricing may remain at peak value throughout 2018.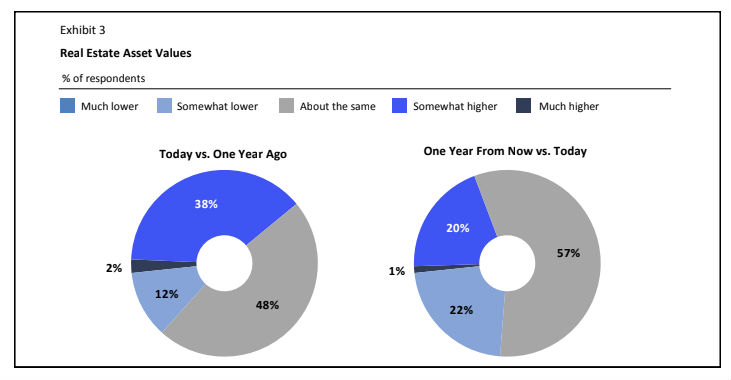 The good news, according to the survey, is that with asset values nearing perceived peaks in gateway cities, the real estate community continues to demonstrate the discipline that many felt was absent in the previous cycle. Debt and equity sources of capital are making thoughtful, risk-weighted decisions — even as alternative lending platforms are providing increased competition.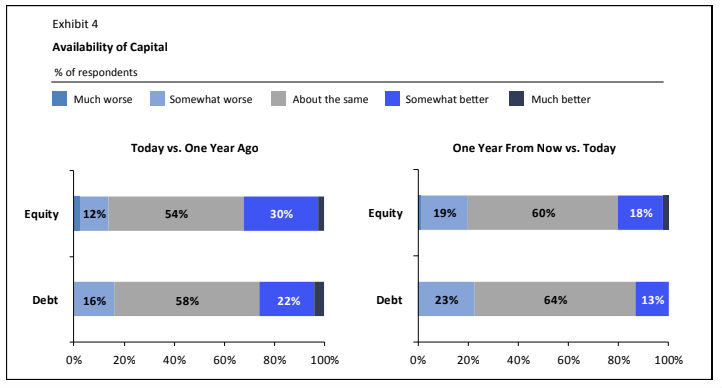 Save
Save
Save
Save
Save
Save
Save
Save
Save
Save