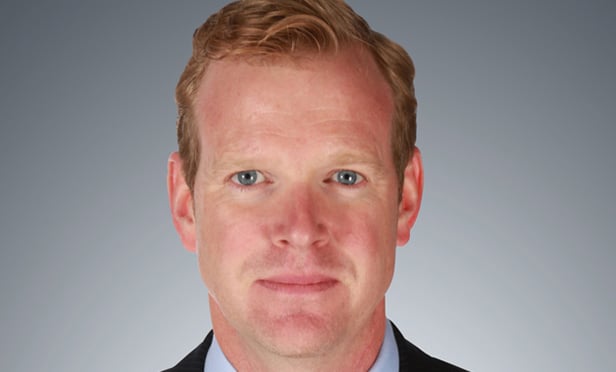 NEW YORK CITY—During the first three quarters of 2016, the New York City real estate investment market continued to slow in comparison to historic highs from the past two years, which set records for dollar volume in 2015 and properties sold in 2014. Despite this slowdown, New York City recorded $44.4 billion in sales through mid-September, putting the City on pace to reach the third-highest dollar volume on record behind 2007 and 2015. That being said, the aggregate sales consideration through the first three quarters of 2016 was $30.2 billion, a 29.3 percent decrease from the same time last year.
This decline may have been more severe if it were not for the increase from foreign investors. This year, the Association for Foreign Investors in Real Estate ranked New York City #1 again for global investment. This was ahead of London, San Francisco, and Berlin. Furthermore, AFIRE's survey stated that 64 percent of foreign investors said they would increase their US allocation, while 31 percent said they would maintain their levels. Finally, multifamily ranked the most favored asset class followed by industrial, retail, office, and hotel.
As far as top global cities for investment in 2016 year-to-date, Real Capital Analytics has Manhattan topping the list with 58 foreign buys worth a total of $14.375 billion. Interestingly with Brexit, London has produced more than double the amount of sales, but for a slightly lesser dollar volume of $14.2 billion. Sydney and Shanghai came next on their list with a respective $6.0 billion and $5.1 billion of total dollar volume. If the boroughs were included in these figures it would significantly increase New York City's numbers as Brooklyn alone is a $10 billion a year market, albeit with a smaller percentage of foreign investment.
Cushman & Wakefield looks at global investment in terms of inflows, outflows, and the net investment. In the first half of 2016, The Americas and the EMEA both received $24 billion in investment, but EMEA had less outflows so it ended up with the highest net investment of $8.6 billion. Meanwhile America's $19.9 billion in total outflows reduced its net investment to $4.1 billion. Lastly, APAC had the largest disparity with only $6.4 billion of inflows compared to their $19.1 billion of outflows, resulting in a negative net investment of $12.7 billion.
When looking at global investment in New York City compared to the rest of the US, Real Capital Analytics has it at record levels this year at 37 percent. That is well above the 29 percent and 27 percent in the last two years, respectively. The report goes on to say that foreign investment now accounts for 34 percent of all institutional purchases in New York City compared to 21 percent nationwide. Without question, if there was not this surge in foreign investment, the 29.3 percent decline for New York City dollar volume in the first three quarters year-over-year would have been much more drastic.
One of the most encouraging factors is that foreign investors come from around the world to New York City. China tends to dominate the headlines and still leads with the most investment year-to-date in Manhattan with 21 purchases for a combined $4.8 billion, according to Real Capital Analytics. Germany, however has been extremely active as of late with 8 investments worth $2.1 billion as their investor search for more yield. Hong Kong, Saudi Arabia, and Canada rounded out the top 5, coming in for more than $1 billion in investment. The fact that this top 5 list is constantly changing should ensure that New York City will continue to keep its standing globally.
Manhattan remains and should always be a sellers' market with the turnover rate at only 2.80 percent for commercial properties, down from 3.94 percent in 2015. This means that it is becoming increasingly difficult for domestic and foreign buyers alike to find opportunities.
As projected, the number of building sales for the City in 2016 will fall short of the 5,191 properties sold in 2015. The projected year-end total of approximately 4,603 building sales continues to point to a correction in the market, which is on pace for a 28.9 percent reduction from 2015's total. Although the number of buildings sold are down year-over-year, New York City is on pace to exceed 4,000 building sales for the third consecutive year.
Finally, it would seem that this reduction in sales has held pricing for the time being. Through the first three quarters of 2016, the average price per square foot for core product is outpacing the 2015 average—up from $491 per square foot to $540 per square foot. Cap rates continue to compress, dropping 17 basis points from 2015, ending the third quarter of 2016 at 4.57 percent. It is not unusual to see an increase in pricing when volume drops. It is usually a precursor to a correction. Regardless, as long as we are globally viewed as the safest bet, any dip should be mitigated by the substantial amount of capital looking to be deployed here.