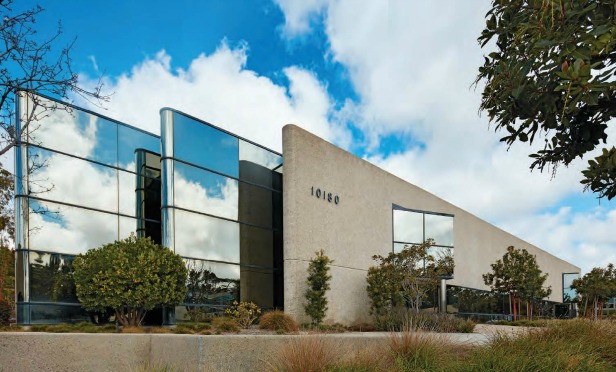 LOS ANGELES—Capri EGM has entered into an agreement with Alliance Data, an S&P 500 company, to develop a build-to-suit office complex between Denver and Boulder in Colorado. The build-to-suit will be two class-A office buildings, but the square footage and the cost of the development were not disclosed. Alliance Data has signed a long-term lease at the property.
SALES
LOS ANGELES—Cadence CA has sold the Orchard Hardware for $18.8 million to a private investor. The investor purchased the property in a 1031 exchange. The 39,018-square-foot property was an adaptive reuse project, and was formerly a Tustin Bowling Lanes. CBRE's Maurice Nieman, Ian Schroeder and Alan Kruger represented the seller in the transaction.
BEVERLY HILLS—Sunday Rules has acquired the Mira Vista Apartments for $10.42 million from an unnamed buyer. The 64-unit property sits on four acres in Atascadero, CA, and is 100% occupied. Kenny Stevens of Concord Real Estate Services brokered the transaction.
SAN DIEGO—BLT Enterprises has acquired a two-building office campus for $12.6 million. Located in Sorrento Mesa, the 63,333-square-foot office property is 87% by a tenant mix that includes Qualcomm, Verizon and Sony, and it was renovated in 2014. Ron Jacobson of Madison Partners represented the buyer in the transaction.
LEASES
LOS ANGELES—Post Advisory Group has signed a 10-year lease 17,707-square-foot lease in the Century Plaza Towers, a 2.3 million-square-foot tower in Century City. The tenant formerly occupied the Water Garden in Santa Monica. Andy Lustgarten, corporate managing director, and Mark Sullivan, EVP, director and regional manager, of Savills Studley represented the tenant in the transaction. Amanda Calof of CBRE represented the landlord, JP Morgan.
EL SEGUNDO—House of Moves has signed a 27,000-square-foot lease flex lease in El Segundo. The tenant is relocating from Playa Vista, where is has been based for past decade. The terms of the lease were not disclosed. NGKF's Chris Strickfaden and Eric Adams represented the owner, Black Equities, while Max Schneider, Sean O'Leary, Maury Gentile and Mark Sokolowski represented the tenant.
SAN DIEGO—The Guild Mortgage Co. has signed a 40,000-square-foot lease at the Terraces, a class-A office property in San Diego. The lease has a 10-year term and is valued at $10 million. This is an expansion of the firm's current lease at an adjacent building. Brett Ward and Michael Cassolato of Cushman & Wakefield represented the landlord, Prudential, in the transaction.
FINANCING
NEWPORT BEACH, CA—An unnamed investor has secured $19.5 million for two mobile home parks in Chula Vista, CA. The two parks include the 168-unit Chula Vista Mobile Home Park and 197-unit Terry's Mobile Home Park. The loan has a 10-year term with 10 years interest only, and was funded through Fannie Mae. Dan McCarthy, SVP/senior director of NorthMarq Capital secured the funds on behalf of the borrower.
DEVELOPMENT
LOS ANGELES—The California Department of Corrections has hired Bernards to renovate the healthcare facilities at North Kern and Wasco State Prisons in California. The projects include developing a 41,612-square-foot building and renovating eight buildings at North Kern, a $23.9 million project, and renovating multiple buildings at Wasco State Prison, a $24.1 million project.
MALIBU—Pacific Eagle Holdings is repositioning apartment complex Cavalleri into a condo complex. The 68-unit property will feature upscale interiors and Spanish Revival architecture. Units will start at $975,000 at will open later this year.
OTHER NEWS
SEATTLE, WA—Walt Smith and his partners Pål Ottesen and Steve Davis are launching Avenue5 Residential, a third-party property management services firm. The firm currently has an 11-state portfolio of multifamily properties with 135 properties and 25,000 units.
INLAND EMPIRE—Consumer and business spending are up in the Inland Empire, according to data from UC Riverside School of Business Administration Center for Economic Forecasting and Development. From 2014 to 2015, taxable sales in the market increased by 6.4%, and in San Bernardino County, sales jumped by 8.9%, compared to 3.4% in Riverside County. Fuel and service gas stations was the only sector to show a decline, dropping by 11.2%.