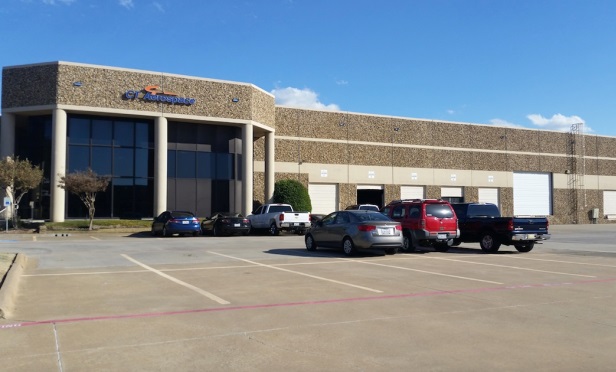 CARROLLTON, TX—When a Fortune 100 company needed to expand in the Valwood submarket, Younger Partners' Carter Crow stepped in and stepped up. Representing DCT Industrial, he signed Johnson Controls Inc. (JCI) at 1615 Diplomat Dr. to meet its expansion needs.
JCI, ranked 66 on the Fortune 100, was represented by CBRE's Jeremy Halbeck. Younger Partners' JT Samford (now with ML Realty) assisted Crow in representing DCT. The deal involved a few moving parts as the space was currently occupied, but the current tenant was obliging due to its own space needs.
Crow tells GlobeSt.com: "DCT's building was a perfect with its location, oversize truck court and oversize dock doors." When JCI needed to expand, this space adjacent to DCT's location made great sense, Crow said.
"For one thing, this location in Valwood enables JCI to easily move across its locations in the Metroplex. JCI can go from its facilities in Fort Worth to Valwood to Garland without encountering a stop sign as there are three major transportation highways (LBJ, I-35 and the President George Bush Turnpike) servicing 1615 Diplomat. JCI could go to any landlord, but they picked DCT. The space and location were great, but the landlord and owner make a big difference. A good landlord saves tenants a lot of headaches and knowing that DCT is a long-term holder is also reassuring."
As of December 31, 2015, Denver-based DCT owned interests approximately 76.1 million square feet nationwide with 5.52 million square feet in Dallas.
"Dallas has been one of the great job growth stories in the past 20 years, and we don't expect that to change," DCT senior vice president Art Barkley said about DCT's future expansion.
DCT is in the midst of developing two new industrial projects: a 107,000-square-foot project in Coppell, TX, DCT Freeport West at 1204 W. Bethel Rd., slated for completion in the third quarter. The other is a 347,000-square-foot bulk distribution facility in Lewisville, TX, DCT Waters Ridge at 514 Bennett Ln., set for a third-quarter delivery. Two more projects are in the works, and Crow is working with DCT to identify additional sites for development.