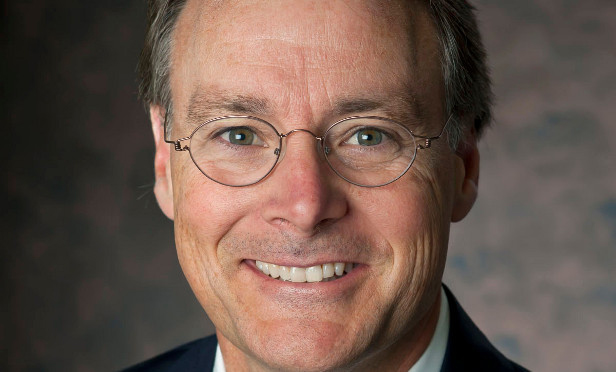 DALLAS—Attendees of NAIOP's I.CON: Impact Projects conference here in April will have the opportunity to tour AllianceTexas, an 18,000-acre mixed-use development, that today includes more than 40 million square feet of developed industrial, office, aviation, medical, retail and residential real estate asset classes. The development is home to 425 companies, with more than 60 of them ranking among the Fortune 500. In particular, AllianceTexas includes a variety of remarkable industrial projects, including Fort Worth Alliance Airport, BNSF Alliance Intermodal Facility, Amazon.com fulfillment center, Facebook data center, Walmart.com distribution center, FedEx hub, new spec-building projects and the GE Transportation locomotive-manufacturing plant. GlobeSt.com sat down with Bill Burton, EVP of Hillwood Properties—developer of AllianceTexas—and Hillwood Urban about the firm's roster of projects, what makes AllianceTexas so special and what developers should know about building successful mixed-use developments.
GlobeSt.com: What do the industrial projects your firm has been involved with represent about development, in your opinion?
Burton: AllianceTexas is a 18,000 acre master-planned mixed-use project, and like many of our projects across the county, transportation and logistics are the foundation. Most of the development's projects involve the making and moving of goods, so you have a lot of factors at work in a single location. Transportation and logistics make up about 50-60% of the costs for a business operating most of the industrial facilities at AllianceTexas; labor makes up 30%, while real estate makes up the rest. But beyond the facility itself, to be successful, we have to make it more cost-effective from a transportation perspective, while also providing access to a qualified and cost-effective labor pool. With each of those components in place, we have a good shot winning the business.
Workforce issues continue to be at the top of everyone's list. With our public partners, we have developed the Alliance Opportunity Center which, in addition to training services, acts as a clearing house for prospective workers applying for jobs at Alliance-based companies.
From a transportation perspective, the BNSF Alliance Intermodal Facility is truly one of the most significant driving factors in Dallas-Fort Worth's large economy; it drives industrial development in North Texas. Intermodal is clearly the most efficient means of transcontinental transportation, much of which is coming from Asia via from the West Coast. An additional benefit is that the BNSF Intermodal provides domestic as well as international intermodal service. AllianceTexas today is ranked by TEUs as the 10th largest port in the U.S., so we see a tremendous amount of volume. The bottom line is that the closer companies can get to their intermodal connections, the more it will minimize their supply chain costs.
GlobeSt.com: What is remarkable about the properties I.CON: Impact Projects attendees will get to see on the tour?
Burton: The tour will start in Downtown Dallas and proceed around the north end of DFW airport to AllianceTexas. We will focus on the commercial industrial portion of the development. Since the development is anchored by Fort Worth Alliance Airport, we will get an opportunity to see how that aviation factors into the industrial complex in tandem with the BNSF intermodal facility. We will be touring the GE Transportation locomotive manufacturing plant, which continues to expand the region's manufacturing base. Throughout the tour, we will discuss questions about large-scale land development and how to manage costs over the long term. AllianceTexas is truly a public-private partnership and we are managing relationships with five cities, two counties and two different school districts. Questions typically come up about why different companies would select one area vs. another, or what type of infrastructure development provides the greatest challenge. We'll discuss these factors and others during the tour.
GlobeSt.com: What is the most important thing developers should know about mixed-use development?
Burton: Details matter and even the smallest ones can be big differentiators. Mixed-use can be used to describe many different types of developments. Today, it's used more in line with the retail, residential, office and hotel uses and how those function together in a closely defined location, as opposed to AllianceTexas, which is comprised of mixed-uses of nearly every type of real estate asset class in an 18,000-acre master-planned development. Our scale is very large, but within that scale we have individual projects like Alliance Town Center, which includes retail, residential, multifamily and up to 2 million square feet of office development. It's a 900-acre development program, but is part of the larger AllianceTexas development. Our success with this project stems from the experience we've had in developing the other mixed-uses through the years, and we program each area with a keen focus on ensuring that infrastructure is in place to support the end product.
GlobeSt.com: What else should our readers know about industrial development today?
Burton: Land is becoming more constrained and flexibility is more important than ever. Companies' needs are constantly changing and our ability to address those changes in one development has been a key element of our success. In addition, like many developers today, we are changing our clear heights, dock door ratios, trailer parking and car parking criteria. E-commerce activity is certainly a driver for many of these changes, but we anticipate that trend will continue even in traditional distribution operations.