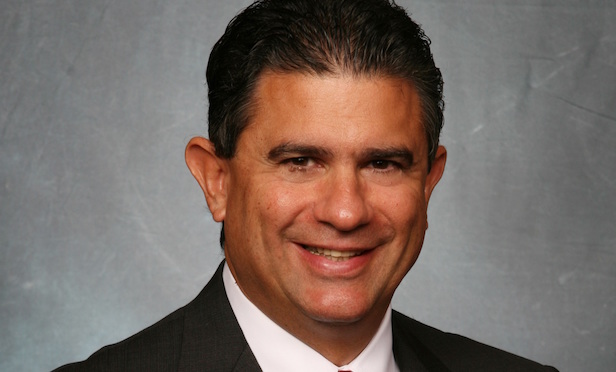 HERNDON, VA—Continuing the general theme of a Building Owners and Management Association International report issued last month—namely, that office building operations add hundreds of billions of dollars to US GDP annually—the NAIOP Research Foundation has drawn a similar conclusion about development and construction of commercial real estate. In the case of the NAIOP report, however, the dollar amount is even larger: a contribution of $450 billion in 2015, nearly twice as large as the $235 billion BOMA International reported for office ops.
Development in the office, industrial and retail sectors also supported 3.2 million new and existing jobs last year, according to the latest report, prepared by economist Stephen S. Fuller, Ph.D., senior advisor and director for special projects of the Center for Regional Analysis at George Mason University. Within those categories, there were 429.4 million square feet of space built last year, with capacity to house 1.1 million workers across the property sectors.
"Commercial real estate continues to bring new jobs, improve infrastructure and create places to live, work and play," says Thomas Bisacquino, NAIOP president and CEO. "This is positive news both for the industry and the nation, but clarity on budget policy and tax reform following the presidential election will provide more certainty and add to the confidence of developers and investors."
Substantial as the $450-billion figure may be, it actually represents a slight drop-off from the 2014 contribution. This is attributable to a decline in energy prices that deterred the construction of new energy facilities within the industrial sector, and updated multipliers from the Commerce Department's Bureau of Economic Analysis that reflect greater technological efficiencies resulting in fewer workers.
On a sector-by-sector basis, the two industrial-related product types—warehouses and manufacturing—produced the strongest and weakest results, respectively. Warehouse construction gained 10.8% year over year, its fifth consecutive year of strong growth. Conversely, manufacturing's share of industrial construction declined 46.2% from '14, due mainly to the downturn in the energy sector and a slowdown in global demand for US manufactured goods.
Office construction expenditures were up 3% in '15, following a Y-O-Y increase of 29.8% in '14. With high-profile projects such as Hudson Yards and Manhattan West underway, New York led the list of states for office construction spending with $17 billion, well ahead of second-ranked Texas at $6.35 billion. Retail construction spending rose 8.2% from the year prior following a marginal increase of 1.1% the year before.
Looking ahead, the report sees construction spending accelerating this year. Gains in fixed investment in commercial structures, such as office, retail, healthcare and distribution facilities being partially offset by cutbacks in energy-related construction expenditures.
"With the direct and indirect impact of construction spending on the US economy in 2015 totaling $3.2 trillion and accounting for 17.8% of GDP, the continuing growth of construction spending that began in 2011 will provide continuing support to the economy's growth rate during the next several years," says Fuller. "That is, the growth rate for construction spending will exceed the GDP growth rate annually for at least the next five years."