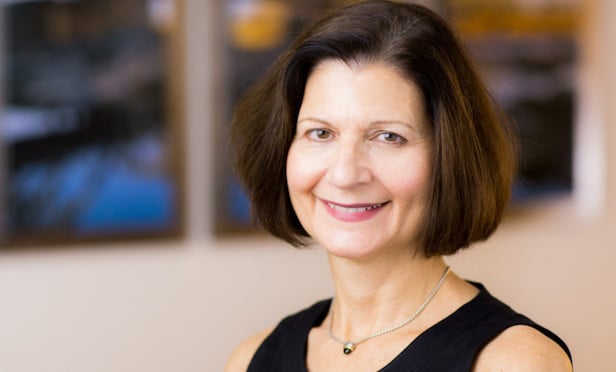 ROSELAND, NJ—Planning a new project? Here are six tips for being a good neighbor (and getting your project approved).
The first rule of land use is "Be a good neighbor."
Be transparent; talk to your neighbors on all sides of the property. This goes a long way toward making the neighbors your advocates instead of your adversaries.
Put yourself in a neighbor's shoes—if someone is going before a planning or zoning board, there are bound to be questions. People tend to get anxious when they get a legal notice 10days before a hearing. That alone can put them on the defensive and they can start "rallying the troops" to come out en masse to oppose the project without having all the facts. If you talk to them ahead of time, you may be able to allay some fears.
As the applicant, don't flaunt what you are doing with an "if you don't like it, I'm doing it anyway" attitude. Explain why you think your project is good and, if you are seeking variances, why you need relief from the rules.
Go in with an open attitude; you may not be able to control what people are feeling, but be honest and open to discussion.
Anticipate and troubleshoot issues and concerns before you meet with the board. Look at the potential impact of your project from all sides.
Hire experts right from the beginning. Time and again, I have seen hearings adjourned (by other applicants) because they were not able to present the necessary information. Be prepared so you can adequately address the board's and the public's concerns. For example, will traffic and parking be of concern? Are you removing trees from the property in question? What textures and colors will the building be? What will the environmental impact be? Explain what you are doing and why. People see a wooded area, for example, and may think it's all virgin timber. An expert arborist can detail that half of the trees are dead and dying and that the act of removing the trees for the project is not going to have as much of an impact as it may first appear.
Hiring the best professionals you can and with the disciplines you need will save you time and money in the long run.
Build credibility and show what impact (good and not so good) your project will have by hiring the best professionals you can to explain. These individuals could be attorneys, traffic engineers, architects, environmental specialists, planners and site engineers, for example. By hiring respected, knowledgeable people to discuss the impacts of your project, you are showing the board that you are doing your due diligence and striving to create the best possible project. During one hearing, a member of the environmental commission and the applicant's landscape architect held a "tutorial" on various plant species including which ones did or did not hold up under snow loads and salt, and which ones were or were not invasive species. Over half the people in the room were present because they had an interest in the plants being proposed. The fact that we had a learned professional to discuss our choices and that he engaged productively and respectfully with the environmental commission member was appreciated by the board and the public.
Hire the best when it comes to legal representation as well and be sure they are conversant in land use. There is a body of law that governs this discipline so whomever you hire to advocate on your behalf needs to be experienced in planning and zoning law.
Accentuate the positive. Be prepared to make a case for the benefits of your proposed project. As for the detriments, be sensitive to how the community at large may be affected, and be prepared to address those concerns, too.
Every project has its upside and downside in terms of impact.
Emphasize the projects' benefits to the board and the residents but be ready to suggest a remedy for any negatives. For example, your redevelopment project may upgrade and enhance the appearance of an existing building, making it more consistent with its surroundings. Your proposed parking upgrade may be improving site circulation. Perhaps you are also adding fresh landscaping and creating better building access for ADA compliance. Communicate all of the good aspects of your project. The planning board, as well as the neighbors, want to be proud of their neighborhood and community so show them how your project makes a positive impact.
Back to the downside for a moment. Again, being transparent is your best course of action. You will know the potential impacts because you have anticipated and prepared for how to address them. For example, will there be added noise to the area? Show how you will buffer the noise. Perhaps you can limit the hours of operation or build sound-absorbing panels.
You are presenting before your "judge and jury." Be polite, but firm.
Being abrasive in your presentation will only serve to make advancing your project more difficult. Being polite is not a weakness. Remember, for the most part, board members are lay people and they are your judge and jury. The last thing you want is to alienate them with an overly aggressive posture. Many times agitation and conflict can arise when the board asks for conditions or concessions. If these are not acceptable, you need to be firm, not ferocious. Look at what you can really do or not do.
You say you can't do it? Explain why. It's a balancing act—the spirit of compromise will help facilitate the approval. Equally, if the board denies your application and you intend to appeal, or if something is non-negotiable from your point of view, you need to calmly let them know why in order to make your record.
Make your case for the record even if it looks like an "easy one." Things may not go as planned, or if your neighbors appeal an approval, you'll need a solid record to support your position.
Even if it appears to be an easy application, in my experience, there are no easy land-use applications. For example, even if a developer is within his or her right to pursue a certain project as the use is permitted, setback variances may be needed because of unique conditions on the lot. These cases should be straight forward but can get hung up. In another example, the Board or the public may want to know why that particular use (even though it is permitted), is being proposed. I have seen many Boards spend hours on discussions about existing traffic problems on a road over which the Board has no jurisdiction.
You may believe your project is innocuous, but it may not be to the people who live in the community. Do not take for granted that people don't care or won't put up a fight. Do not underestimate opposition to change.
Regardless of the kind of project you are proposing, following the guidelines above can make the process less of a trial for all parties and can lead to a quicker—and less contentious—approval process for you.
Susan R. Rubright is a member in the real estate, and environmental and land use practices at Brach Eichler LLC, a law firm in Roseland, NJ. She may be reached at (973) 403-3157 or [email protected]. The views expressed here are the author's own.