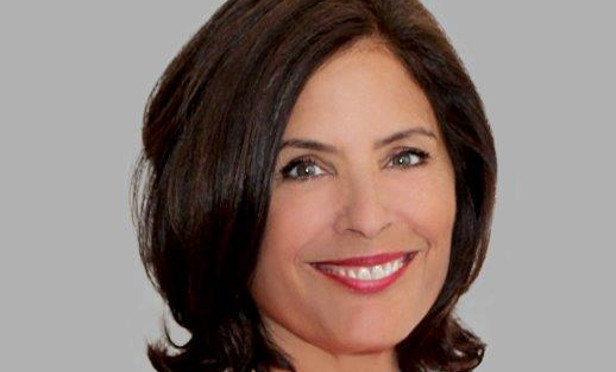 NEW YORK CITY—Cushman & Wakefield executive director Jamie Covello— who's logged 33 years at the brokerage firm— has jumped over to Avison Young, where she will retain her former title, GlobeSt.com has learned EXCLUSIVELY.
The corporate tenant representation professional, who will represent both occupiers and landlords here in her new role, seized on an opportunity to leverage her entrepreneurial spirit and grow her local business to new heights, she says.
"I was at Cushman for 33 years, I grew up there and I have a great deal of love for the place and brand, it's an amazing platform," declares Covello. "But I'm an entrepreneur in build mode and am looking forward to expanding my business. I thought Avison Young was a great place for that."
She continues, "I feel I'll have more control over the process, a greater ability to be creative and more opportunities to add my perspective, in a way I was able to do years ago at Cushman. That's how I thrive."
Also, she tells GlobeSt, "When I joined Cushman, Arthur [Mirante, current Avison Young principal and tri-state region president who served at Cushman & Wakefield for many years] was my regional director, so he's an old friend. "
Another element of the appeal, Covello explains, is the culture at AY. "I have a lot of friends who've come over to this company, in different cities, so I understand the platform and it's my style of business. Collaboration is absolutely promoted it has the types of people with whom I enjoy working. "
At her former employer, Covello was the sole national provider of real estate services for a host of companies, including Honeywell, Ernst & Young, General Re, Scott Paper Co., Sunbeam Co. and Pitney Bowes. Half of these relationships included international requirements and exceeded 10 year contractual representation. All included significant headquarters consulting and/or disposition and relocation assignments.
Says Mitti Liebersohn, Avison president and managing director here, "Jamie is a well-respected leader and will be an instrumental addition as we continue to expand our operations throughout the tri-state region. Avison Young fosters a culture of encouragement and creativity. We want to see our top-tier talent grow their business with our unwavering support. Jamie is the embodiment of the firm's principles and having her on our team will certainly increase our impact and our presence in the New York market."
That expectation dovetails with Covello's plans. Qfter "dismantling" her team focused on national and global business in the last several years—which did office deals, industrial transactions, sale leasebacks and many other assignments— Covello wants to build a team "from scratch" to grow her New York business.
"There are some interesting young people at Avison Young so I want to see how we can work together," shares Covello. "Here's the beautiful part: I can do what I want and what works for me. I don't have to make any immediate decisions and can build what I want. That's extraordinarily exciting."