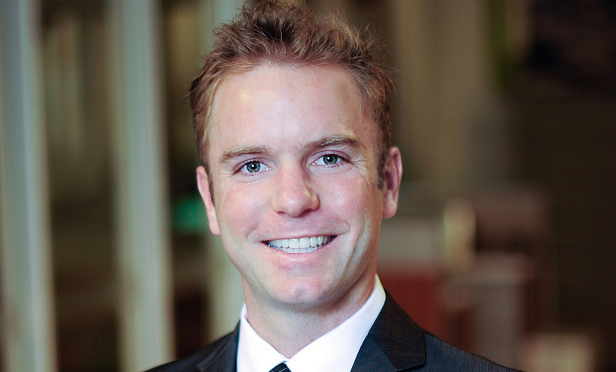 SOUTHERN CALIFORNIA—The race toward fulfilling the last-mile delivery of goods has been one of the most significant factors contributing to the tight industrial real estate market we see today, Greg Marx, an associate with Voit Real Estate Services in San Diego, tells GlobeSt.com. With such a strong focus on the delivery of product to consumers as fast as humanly possible, we spoke exclusively with three of Voit's Southern California-based brokers—Marx; Loren Cargile, an associate in the Anaheim and Irvine offices, and Ryan Miller, a senior associate in the Ontario office—about this new focus and what it means for industrial development in the region.
GlobeSt.com: How is the race toward fulfilling last-mile delivery affecting the location and size of industrial space being built in Southern California?
Cargile: The growing presence of online-based retailers and logistics companies providing same-day or next-day delivery service to consumers has directly impacted the Los Angeles industrial real estate market. Firstly, the lack of available land for new-building construction to accommodate last-mile distribution centers has proved very challenging for distributors and developers. In most cases, last-mile DCs are ideally located near the customer base they serve so that stem time (time elapsed between departures from the DC to the consumer) is minimized. Specific to the Los Angeles market, proximity to the Los Angeles and Long Beach ports is also important so that drayage costs are minimized. The challenge for developers, then, is to identify and acquire sites where modern, high-volume distribution centers can be constructed to accommodate the last-mile DCs. Long-term land constraints mean developers are forced to be creative in pursuing sites.
As an example, Goodman Birtcher, an Australia-based developer with a growing presence in the US, recently acquired a 75-acre former oil-refining site in Santa Fe Springs. The site required extensive remediation given the previous use; however, Goodman has just about finalized the required remediation and will be delivering class-A distribution buildings for lease ranging from 300,700 square feet to 506,465 square feet.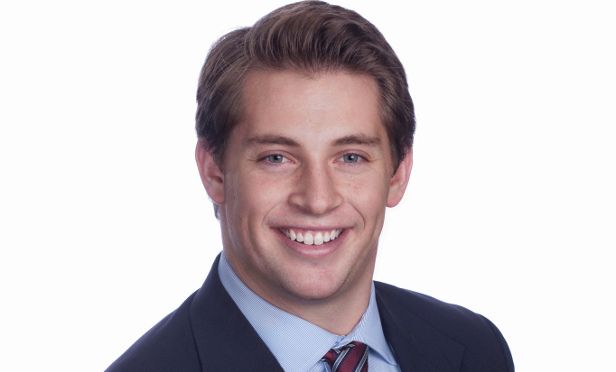 Marx: As the "need-now" mentality grows in our society, e-commerce and the online markets continue to burst. The race toward fulfilling the last-mile delivery has been one of the most significant factors contributing to the tight industrial real estate market we see today. With vacancy rates in single digits in almost all markets across San Diego County, rental rates continue to skyrocket and building prices soar. Still, throughout the last year, this has not hindered e-commerce associated companies from taking up space. Numerous deals done in recent quarters in San Diego have been a one-stop shop for some of the large online retailers for the purpose of last-mile delivery. Even in the smallest of size ranges, small time distributors for Ebay, Etsy, Craigslist and many others are taking whatever space they can find to use for their shipping and home base. Effectively, San Diego is seeing historical highs for rates and occupancy, and we continue to be in a landlord's market.
Miller: There seems to be a race towards building mid-sized (20,000 square feet to 100,000 square feet) industrial buildings in the western Inland Empire. Developers are capturing buyers relocating from San Gabriel Valley, where rents and purchase prices are significantly higher. There is definitely more user demand from buyers looking in the western part of the market due to the proximity of their homes and current location.
GlobeSt.com: How are developers being creative about infill properties and smaller-size buildings in Southern California?
Cargile: As mentioned above, the land constraints in Los Angeles have forced developers to pursue sites that may require extensive work to bring the site to a developable condition. Environmental remediation, demolition of obsolete structures or extensive grading are examples of site work that developers may need to complete in infill locations. For developers evaluating a retrofit of a second- or third-generation building, certain upgrades/modifications that could be needed include: sprinkler-system upgrade, skylights with smoke hatches, excavation for a truck well (if dock-high loading is not available) and in some cases raising the roof. With respect to smaller-sized buildings, the few sites in the Mid-Counties Los Angeles submarket that will be offering smaller (sub 50,000-square-foot buildings) all share similar features: minimum 24-foot warehouse clearance, multiple dock-high doors, ample trucking courts, high sprinkler calculations and fenced yard areas for trailer parking. The aforementioned features will appeal to last-mile distributors by providing high-volume warehousing capacity and loading capabilities to accommodate a variety of truck sizes.
Marx: Companies are having to look outside the box to find space, and many are trying to look into the magical looking glass to see what development and redevelopment in the area have to offer.
Miller: Lately, we have seen developers/owners looking for opportunities to take an existing project and execute a condo-for-sale program. An example is a successful small condo project that was just sold in West Ontario. Their strategy was to sell to users relocating from San Gabriel Valley, and it paid off.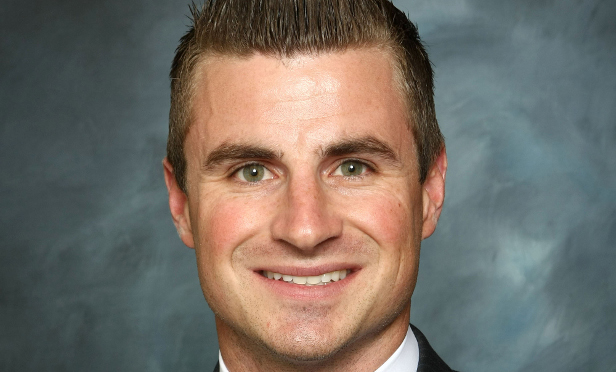 GlobeSt.com: Which submarkets within the areas you cover hold the most promise for this type of development?
Cargile: The Mid-Counties submarket, which includes larger industrial-base cities such as Santa Fe Springs and La Mirada, does still contain some larger single-user, low-coverage sites that could be ideal for future redevelopment. Examples would include sites occupied by corrugated-container companies, trucking-terminal locations or former oil-refining sites. To illustrate, a Santa Fe Springs-based developer, Golden Springs Development Co., purchased a 377,000-square-foot building on 20 acres in 2012 that was formerly occupied by Rock Tenn, a corrugated-box company. The developer demolished the former building and constructed a state-of-the-art, 448,000-square-foot distribution facility. The facility is now 100% leased to two tenants, including Gelson's Markets, which utilizes their portion as the centralized distribution center to serve their entire retail chain.
Marx: In the tightest part of San Diego, Central County, there is not a whole lot of development happening. Except for minimal action in the Eastern Central markets near Scripps Ranch and Poway, the market has become so compacted that there is too little space available. This is because there is little or no developable land to remedy these problems. Many companies, especially the larger ones, will have to look toward relocating to a more active market in terms of development, those being in and around Otay Mesa down south by the border or at the other end of the spectrum: far north in Oceanside edging close to Camp Pendleton.
Miller: The submarket with the most promise comprises cities located in the West, including Chino, Ontario, Eastvale and Rancho. The majority of the demand is coming from San Gabriel Valley or companies expanding that are already operating their business in the western IE and are looking for buildings in the west. It is very important to have executive housing close to any small-building development.
GlobeSt.com: What else should our readers know about fulfilling last-mile delivery via industrial space?
Cargile: The key for last-mile delivery groups is to minimize the stem time. The transition to "on-demand" purchasing by consumers means last-mile delivery distributors needs to react quickly to fulfill orders. While a large DC in an infill market might be ideal for a last-mile distributor, the limited number of available big-box buildings could require this group to establish multiple regional DCs that are smaller in footprint to serve their consumer base. Building features will remain paramount, especially clearance height, sprinkler systems and available number of dock doors.
Marx: Because of the lack of industrial product in San Diego, an alternative toward fulfilling the last-mile delivery is by shipping from their existing retail stores. We are seeing companies consolidate their retail space, so that they can ship from their stores—anything to get the job done. The customer doesn't care where it comes from or how it gets to their front doorstep—just when it does.
Miller: It is important to know that these projects from start to finish take roughly two years, and timing is very important. High land prices, construction cost, carry cost and city fees make small-building projects very difficult to pencil, and this theme does not seem to be going away.