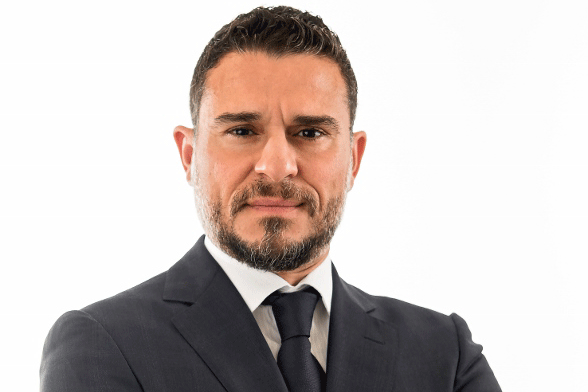 The world's major economies achieved "synchronous growth" in 2017, with healthy GDP growth across the board after a decade of financial ups and downs. With global expansion and trade on the rise, commercial real estate markets are thriving and cross-border investment activity is at near-peak levels.
But all markets are not alike. Each city and country has its own approach to business growth, attracting talent and trade. CRE professionals need to understand the strengths and challenges of different markets to properly advise their international clients and investors.
Mexico Attracts Global Investor Interest
In Monterrey, Mexico, global manufacturing companies from various sectors are increasing their operations. Markets in the northern part of Mexico are more active than others and 65 percent of new occupation is driven by companies from the NAFTA Region. Job growth and net absorption were strong throughout 2017, especially in the second half of the year, and our local economic development agency expects to see more than $1 billion of corporate investment in 2018. This growth can be accommodated by a wave of new development currently underway, which has helped keep vacancy rates in single digits. Capitalization rates are beginning to go up as more developers come to town, so the market is fairly well balanced, not favoring either tenants or landlords but providing opportunities for both.
Mexico has embraced global trade for more than two decades, with outstanding investment from U.S.-based industrial companies, and now we're starting to see more investment from European and Asian companies. Most of the activity involves manufacturing and logistics facilities for lease; however, companies are also looking for build-to-suit operations, offices and land sites for purchase. Most of the investment is for the long term, including REITs, which are now buying everything available in the market.
Worldwide Markets Continue to Thrive
We also see the effects of the global economic recovery in working with our CORFAC International colleagues around the world. "The world economy expanded by 3 percent in 2017, a stronger-than-expected growth rate and the highest since 2011," said Alistair Hilton at Farebrother/CORFAC International in the United Kingdom. "London has always been affected by global trends, and in the past year we've seen positive consequences for both investment and occupier markets."
"While the European market awaits the outcome of Brexit, Switzerland has negotiated bilateral treaties that place it inside the EU economically but outside of it politically—keeping governments on both sides of the border satisfied. That appeals to business leaders trying to make the right risk management decision," said Daniel Shindleman, managing director of Bridgemer/CORFAC International in Zurich. As a result, Switzerland's cities enjoy vacancy rates below 5 percent and strong demand from foreign companies. Multi-national companies are also attracted to Switzerland's high-quality talent pool, leadership in efficient and sustainable design and business friendly regulation and labor laws compared to most European countries.
"Israel is feeling the impact of global economic growth, in that many more American and some European companies are actively looking for real estate to set up and open their R&D or IT-related business here," said Stanley Finkelstein, SIOR, REBC, of Stanley Finkelstein Ltd./CORFAC International in Tel Aviv. In addition, Israeli real estate investors, insurance companies and pension funds are actively seeking investment-quality office buildings, malls and multifamily complexes at home and abroad, he said.
Colombia is expected to grow its economy by 3% this year, driven by an increase in oil and gas prices, said Eduardo Lara of Instrumentos Y Valores Inmobiliarios/CORFAC International in Bogota. Colombian companies are expanding internationally in sectors like financial services and food processing, but inbound expansion is slow as the country works to stimulate growth and improve its transportation infrastructure. "Colombia is in a period of adjustment that we expect will mean slow growth and low consumer confidence for the next two years, but after that we will see a rise in the economy," Lara said.
A common theme in talking about economic growth around the world is untapped opportunity. "There are free trade zones along the coast of Colombia that give a competitive edge to foreign and domestic companies that know how to take advantage of the opportunity," Lara said.
Likewise in Israel, Finkelstein says: "The economy is very stable and robust with very low inflation, strong currency, business friendly government, incentives for foreign investors, favorable trade agreements with the U.S. and EU markets and a wealth of high-tech engineers with knowledge in a vast range of fields."
As for Mexico, the country has more growth on the horizon, driven by an increasingly strong labor pool, several trade agreements that give access to the most active economies in the world, and an entrepreneurial spirit that is mostly focused on working for a better position within the global scenario. There are strong institutions, a healthy economy, business oriented to labor unions and a well-developed infrastructure in most of the industrial markets of the country.
Corporations Expand to Leverage Overseas Talent
Looking towards the European continent, Switzerland's business community includes a diverse range of company headquarters, R&D centers and regional offices, including tech giants like Google as well as large and small companies in consumer, industrial, pharmaceutical, agricultural and food processing sectors. Innovation-driven companies have another reason to be drawn to the country, Shindleman said: "Swiss universities and institutions are keen to develop relationships with commercial enterprises."
"London has cemented its position as Europe's technology capital and is currently Europe's fastest growing digital city," Hilton said. Companies such as Google, Amazon and Apple have recently expanded or upgraded campuses in London, while the city sees an influx of new market entrants, from homegrown start-ups to overseas firms looking for a foothold in Europe, he noted.
The rising global economy is creating business and investment opportunities around the world in ways that are always changing and often surprising. To best serve their expansion-minded corporate and investor clients, real estate professionals need to stay aware of what's happening not just in their own backyard but around the world.
Miguel Cavazos is International Committee Chair of CORFAC International and Principal of Citius Capital Servicios S.C./CORFAC International – Monterrey in Nuevo León, Mexico. The views expressed here are the author's own.