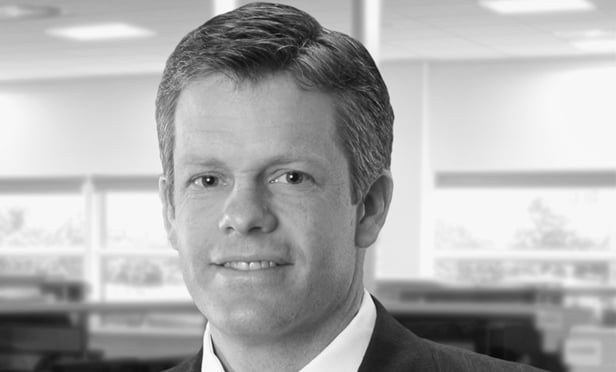 The face of retail has changed over the past decade with the introduction of e-commerce and changing consumer spending habits. Though it may appear this is having a negative effect on the retail real estate world, it's become an age of reinvigoration for these properties.
With Partner touching around 10% of CRE transactions in the US (during due diligence or development), we asked our staff from across the country "What are you seeing? What are some of the interesting retail transformations happening?" In this informal poll, these 5 trends stood out:
1. Big Box Getting New Purpose in Life
Many of the big box and anchor mall stores are being left vacant due to poor performance, bankruptcy of retail chains, or in favor of a smaller space for those still operating. While these spaces are generally considered a difficult property to reuse due primarily to the sheer size, a new type of consumer is creating different needs and therefore bringing new life through re-purposing.
We're seeing the repurposing of 'big box' retail stores into self-storage facilities, especially those with highway visibility and those that can be fitted for the often requested climate controlled storage fact, we are seeing self-storage not just transforming big-box stores but also underused urban mid-rise buildings with the suburban to urban shift. For example, we helped Hickory Capital with the adaptive reuse of a 75-year old downtown Cincinnati building into high-density storage.
We are also seeing examples of grocery stores conversions to medical office or assisted living. These projects are unique from an engineering perspective with the need to re-work the mechanical, electric and plumbing (MEP) system demands that are required in order to support medical needs, such as specialized ventilation/heating/cooling systems, electrical system support for emergency generators or medical equipment, and plumbing systems that can accommodate the new use.
Another trend we're seeing is conversions to trampoline parks, a reflection of consumer desire for "experiential" visits and a more family-friendly destination. We see this particularly in the Midwest region via former grocery stores. Some lenders hesitate to finance such a creative reuse, but others including 44 Business Capital (a division of Berkshire Bank) are willing with the right safeguards in place. In one instance, we provided construction risk management support for the conversion of a former HHGregg into the Altitude Trampoline Park in Sanford, FL.
2. From "Busted Mall" to "Experiential Destination"
Consumers are driving retail to move from the traditional, now-struggling suburban malls to lifestyle centers where retail is a part of an overall experience. Consumers are looking for an experience – whether it be going to a restaurant, catching a movie, or just enjoying outdoor recreation. By creating a mixed-use campus, retail shopping can be more of a leisure activity and not a chore. A notable example is Orlando's former Festival Bay Mall / Artegon Marketplace. We contributed pre-development due diligence here for luxury developer Dezer Development in turning this struggling mall in a prime location into an entertainment complex and event center. The redevelopment includes an automotive museum featuring Mr. Michael Dezer's private collection of James Bond movie vehicles. A movie theater and non-traditional anchor tenant, along with the large parking lot presenting hospitality opportunities will ultimately bolter the property's value and overall experience. In another creative example, we performed environmental due diligence at a Prescott, AZ retail property being transformed into an activity center featuring rock climbing, yoga studio and a café.
3. Industrial to E-commerce Warehouse
With the inventory of space sitting vacant in prime locations, some investors and lenders are looking for ways to make these facilities useful again and the e-commerce trend is helping. The need for warehouse and distribution facilities in metro areas are at an all-time high and with little to no green lots, these large, open, unoccupied buildings can be an answer. In the time of Prime's 2-day or same day delivery model, inventory must be easily accessible to not only to urban and metro areas, but to surrounding suburbs and even more rural areas. With these projects, we help clients to take a close look at whether the structure and configuration are appropriate for distribution purposes. We answer questions such as: is there enough turning radius in the dock area? Is the clear height sufficient in all or certain areas? Is the concrete pad suitably flat for lift truck traffic, and strong enough for heavy racking systems?
4. Retail to Residential
A multi-building/strip mall style retail may initially seem difficult to re-purpose, but thinking outside the big box is key to creating attractive possibilities. We've been involved in multiple projects where retail strip malls centers or and multiple stand-alone retail buildings are turned into multifamily or student housing when in the higher education setting. We've also seen a larger stand-alone retail building be converted into multiple housing residential spaces. In an urban example, we were involved in the conversion to luxury apartments of an historic downtown Detroit building with a long-time vacant big box store.
5. Digital Brands Expanding into Brick and Mortar
The convenience and easy accessibility of online shopping has become a daily habit for most consumers but there are still some who like to see and feel the actual product before making a purchase. Some exclusively online retailers, like Modcloth, Glossier, and Boll & Branch have begun opening small 'showroom' type stores with a variety of online inventory displayed, customer service representatives that are knowledge about the product available to answer questions, and in store ordering systems that will still give you the convenience of delivery to your door.
More than others, retail is an evolving market in terms of commercial real estate, and we are fortunate to have the hands-on experience of the changes that are occurring today. Distinct trends have emerged and it's clear that thinking outside the big or small box is worth the risk and investment.