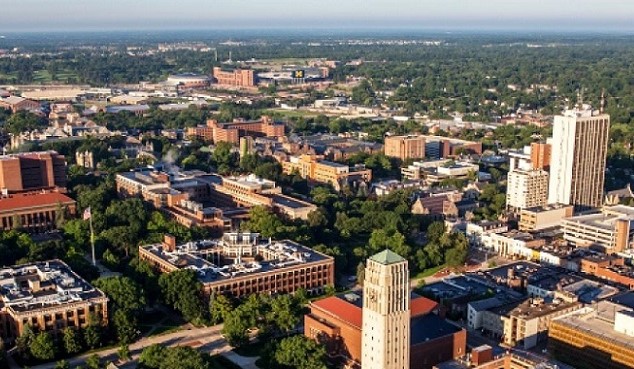 DETROIT—Tech is having a surprising impact on many cities. The sector has even helped boost the office market in places like Detroit, once thought of as a gritty manufacturing hub. And cities adjacent to such hubs are also getting boosts.
Demand from technology tenants significantly drove up office rents in Ann Arbor, a university town about 35 miles west of Detroit, over the past two years, according to CBRE's annual Tech-30 report, which measures the tech industry's impact on office rents in the 30 leading tech markets in the US and Canada.
Average asking office rents in Ann Arbor increased to $24.32 per square foot by the second quarter of 2018, more than 11% higher than two years earlier and significantly outpacing the broader Detroit market, which saw rents rise 6.3% over the same time period. Ann Arbor rents represent a 28% premium over the overall Detroit market average asking rate of $18.94.
Tech jobs have grown considerably in the Detroit market since 2009, CBRE says, adding almost 20,000 jobs to now stand at 56,112. Tech jobs expanded at a 5.4% rate from 2015-2017.
"We have seen a lot of activity and growth in our tech sector in recent years," says Tim Guest, vice president with CBRE. "In particular, Ann Arbor has been a top target for internet security firms and autonomous vehicle software companies, as the tech firms want to be close to the talent provided by the University of Michigan and the collaboration opportunities in the surrounding business community."
"As space availability in top tech submarkets continues to tighten, we expect large tech companies to continue to expand outside their headquarters markets—including further into secondary and even tertiary markets," adds Colin Yasukochi, director of research and analysis for CBRE in the San Francisco Bay Area. "Large tech company expansion into smaller markets will help foster innovation clusters, further boosting job creation and creating additional office demand."