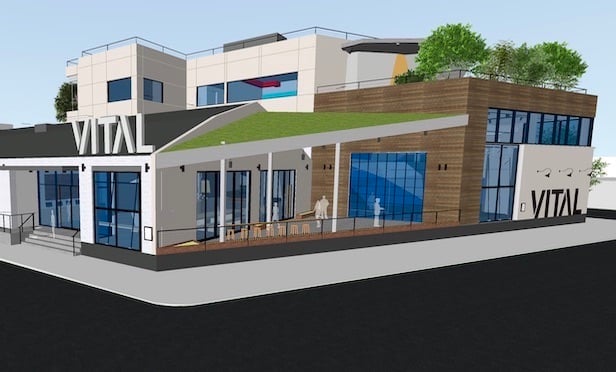 NEW YORK CITY—Cayuga Capital Management is turning an empty Brooklyn warehouse into a 46,000-square-foot indoor rock climbing and fitness center. The California-based fitness company, Vital Climbing will take its footing at the facility, occupying the entire space at One Nassau Ave. in Williamsburg in April 2020.
Knighthead Funding provided $22 million in short-term debt to fund the conversion of the property.
The 24-month loan will be used for renovations and tenant improvements. On its website Cayuga Capital describes the project noting Vital has agreed to perform its own work on the building. This will involve upgrading the services and reinforcing and expanding the structure. This includes adding an elevator, stairwells and a roof deck. Cayuga noted it will contribute capital and oversee the upgrades and structural work that will expand the space and create the usable rooftop.
Although Vital has three gyms in Southern California and one in Bellingham, WA, this will be its first one on the East Coast. It signed a 15-year lease at the Williamsburg location in July 2018. In addition to the climbing, the facility will have traditional work-out equipment, and yoga and spin classes.
Knighthead's principal Jonathan Daniel points out that the target customer for the tenant well suits the neighborhood demographic. He underscores that Cayuga has experience in redeveloping and managing similar assets in Williamsburg and Bushwick.
Cayuga also lists on its website a warehouse at 12 Berry St. in Williamsburg. It describes plans to convert the 26,000-square-foot space into a retail, food and beverage space with entertainment on the rooftop.
In addition, the company has property at 199 Starr St. in Bushwick where in 2015 Punch Bowl Social, a bowling operator, had signed a lease to occupy 20,000 square feet of property to be developed. In the same neighborhood, the website lists under development property at 600 Bushwick Ave., and in Williamsburg a vacant lot at 113 Broadway where it describes plans to build a six-story mixed-use asset.