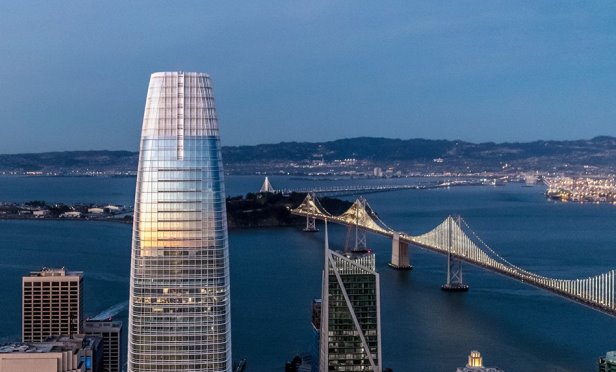 SAN FRANCISCO—Frantic might be the word to accurately describe the market's critical supply/demand imbalance as of today. The total square footage of tenants seeking space in the market rose to 7.1 million square feet during the first quarter, surpassing the level of existing available supply by nearly 300,000 square feet, according to CBRE research.
Supply is especially limited for large blocks of 100,000-plus square feet. There are currently two such blocks available, but there are a mere 22 tenants in the market for this type of space, says CBRE.
"The story continues to be about supply: limited supply of space is keeping the market heated and forcing some cost-conscious companies to consider relocations to other places in the Bay Area, such as Oakland and San Jose, or even markets outside the Bay Area, like Phoenix, Austin or Los Angeles," Lexi Russell, CBRE associate director of research and analysis, tells GlobeSt.com. "There were no new construction completions during first quarter 2019, increasing pressure on the limited available space in the market. Office deliveries expected later this year total 2.6 million square feet, all of which is pre-leased and will not provide supply relief. Overall, the construction pipeline will not provide supply relief until at least 2023, when new projects could begin to deliver."
Moreover, this limited available space, rising demand from growing tech companies and a stalled supply pipeline continue to put upward pressure on asking lease rates, particularly for large blocks of space, further reducing vacancy to 3.6%.
And indeed, rates have jumped 12.6% since the first quarter of last year. This rent growth will be felt across all size ranges and submarkets going forward in 2019. The market's overall average asking lease rate surged 2.3% quarter-over-quarter to a new record-high of $82.88 per square feet in the first quarter, says the report.
"Demand is stable for now as companies continue to want a foothold in San Francisco and the Bay Area, but they are increasingly concerned about cost and availability, both for real estate and for talent, which could inhibit some of the tremendous growth that has been accomplished during the past five years," Russell tells GlobeSt.com.