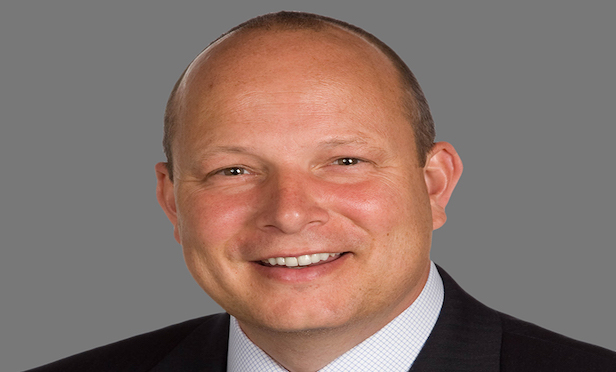 ATLANTA—The burgeoning data center sector here posted an absorption rate in 2018 that is causing many observers to take a double-take—up 447% from the year before.
Commercial brokerage firm CBRE in its latest US Data Center Trends Report singled out the City of Atlanta for its lofty absorption rate as well as other positive growth trends.
Atlanta saw 8.2 megawatts of net absorption in 2018. The city currently has a data center inventory of 126.8 megawatts, with 14 megawatts available that calculates out to an 11% vacancy rate. At year-end, there was 20.9 megawatts under construction.
"Atlanta is one of the lowest total cost of ownership environments in the country for data center operations," says Tim Huffman, CBRE senior vice president and director of Data Center Solutions. "Our cost of power is less than four cents per kilowatt hour and the new tax incentive bill relieves operators and tenants of sales and use tax on facilities infrastructure and IT hardware."
He adds that in the first quarter of 2019 CBRE has seen "a significant uptick in out of region projects considering Atlanta as well as larger than normal local organic growth." Atlanta is in an expansion phase and is enjoying strong demand and a declining vacancy, CBRE states.
Atlanta is attractive for large enterprise and possible hyperscale deployments because of its relatively low power and land costs and generous incentives, CBRE notes.
To meet the demand, numerous facilities are planned as wholesale hyperscale requirements haven't deployed at scale yet. Providers have acquired significant development parcels, and multiple providers are building or planning to build new supply, including CyrusOne, DataBank, T5, Stack Infrastructure, H5, Switch and zColo.
A redevelopment by QTS will increase the market's footprint by 300,000 square feet Overall, if all of Atlanta's planned projects are developed, the market's total capacity will nearly triple, the brokerage firm notes.
In terms of national data center trends, the seven primary US data center markets saw 303 megawatts of net absorption in 2018, up more than 16% from 2017's then-record total. That absorption nearly eclipsed the 322 megawatts of capacity added last year.
Northern Virginia, the largest data center market in the world, accounted for 58% of net absorption in the primary markets.
"We are closely watching supply and demand trends across the U.S. data center market in 2019 and beyond, particularly as data consumption—driven by the adoption of big-data analytics, 5G, gaming, streaming services, edge computing and the Internet of things—continues to drive growth," says Pat Lynch, senior managing director, Data Center Solutions, CBRE. "Meanwhile, we've seen robust construction activity as operators try to position themselves to rapidly deliver facilities within users' often-tight schedules."