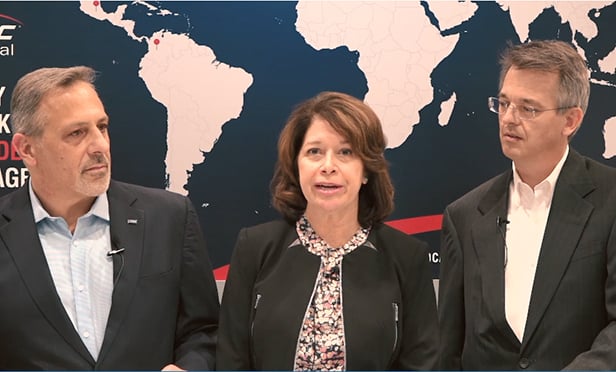 LAS VEGAS–Exciting. Cautiously optimistic. Positive. These are just some of the adjectives you'll hear in this exclusive video interview with three CORFAC International retail executives: Joseph S. Latina, Hillary Steinberg and Trent Rustan. Together they share their outlook for Delaware, Las Vegas and Phoenix retail markets respectively.
Taken as a whole, the markets are reaching new heights due to in-migration, diversification among generations, breaks from heavily taxed states and the boost that comes from sport venues. Of course, the super-tight employment picture also figures heavily into the retail performance in all three locales.
To find out how each of these drivers impacts those markets and the respective outlooks for each, click on the video.