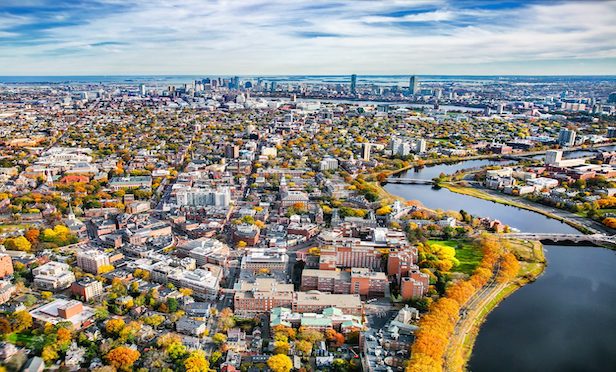 CAMBRIDGE, MA—The City of Cambridge joined the City of Boston in instituting a temporary emerging construction moratorium on both public and private property to prevent the spread of the Coronavirus.
The moratorium was announced on Wednesday and is in effect until further notice. The action by Cambridge comes a day after Boston Mayor Martin Walsh instituted a construction ban in the City of Boston. To date, Massachusetts Gov. Charlie Baker has not called for a construction work stoppage statewide.
During the moratorium, the City of Cambridge will allow construction activity only with the explicit permission of the Commissioner of Inspectional Services (for building-related work) or the Commissioner of Public Works (for street-utility related work) provided that such activity is essential or in response to an emergency.
According to the order, effective at 8 a.m. today all issuance of building permits, trade permits and licenses by the Inspectional Services and Public Works departments will cease, except for essential construction work. By the close of business on Saturday, March 21, all construction activity will cease. By the close of business on Thursday, March 26, all make-safe measures must be in place and all job sites must be rendered safe and secure.
The moratorium is effective only for construction work, including building trades, regulated or permitted by the Commissioner of Inspectional Services or the Commissioner of Public Works. Exceptions to the moratorium will be granted only if they are essential for the support of public safety.
"The decision to pause construction in the city is being made out of an abundance of caution. Our first priority is protecting the hard-working men and women who work in the construction industry in Cambridge," says Cambridge City Manager Louis A. DePasquale. "In the coming week, I will be convening an advisory group comprised of business and developer leaders, contractors, public health officials, city staff, and trade union officials to advise me on factors to consider in determining when the moratorium will be lifted."
The national construction trade organization the Associated General Contractors has come out against localities imposing moratoriums on construction projects.
"All across Cambridge and the state, we are continuing to make decisions in the best interest of our community's health and well-being. This temporary moratorium on construction aims to keep our construction workers and those in the construction industry safe from the current COVID-19 outbreak," says Cambridge Mayor Sumbul Siddiqui.